UC Law's LLM Program Celebrates 10 Year Anniversary
Before enrolling in The University of Cincinnati's Master of Laws (LLM) program, Natia Mezvrishvili (LLM, '17) was the head of the Department of Supervision Over Prosecutorial Activities for the General Prosecutor's Office for the country of Georgia. The first of many scholars from the Fulbright Foreign Student Program to enroll in UC's LLM program, Mezvrishvili was also teaching criminal procedure at three universities and had authored a criminal procedures commentary. As both an acting prosecutor and Georgian criminal law professor, she came to UC with a lot of practical experience.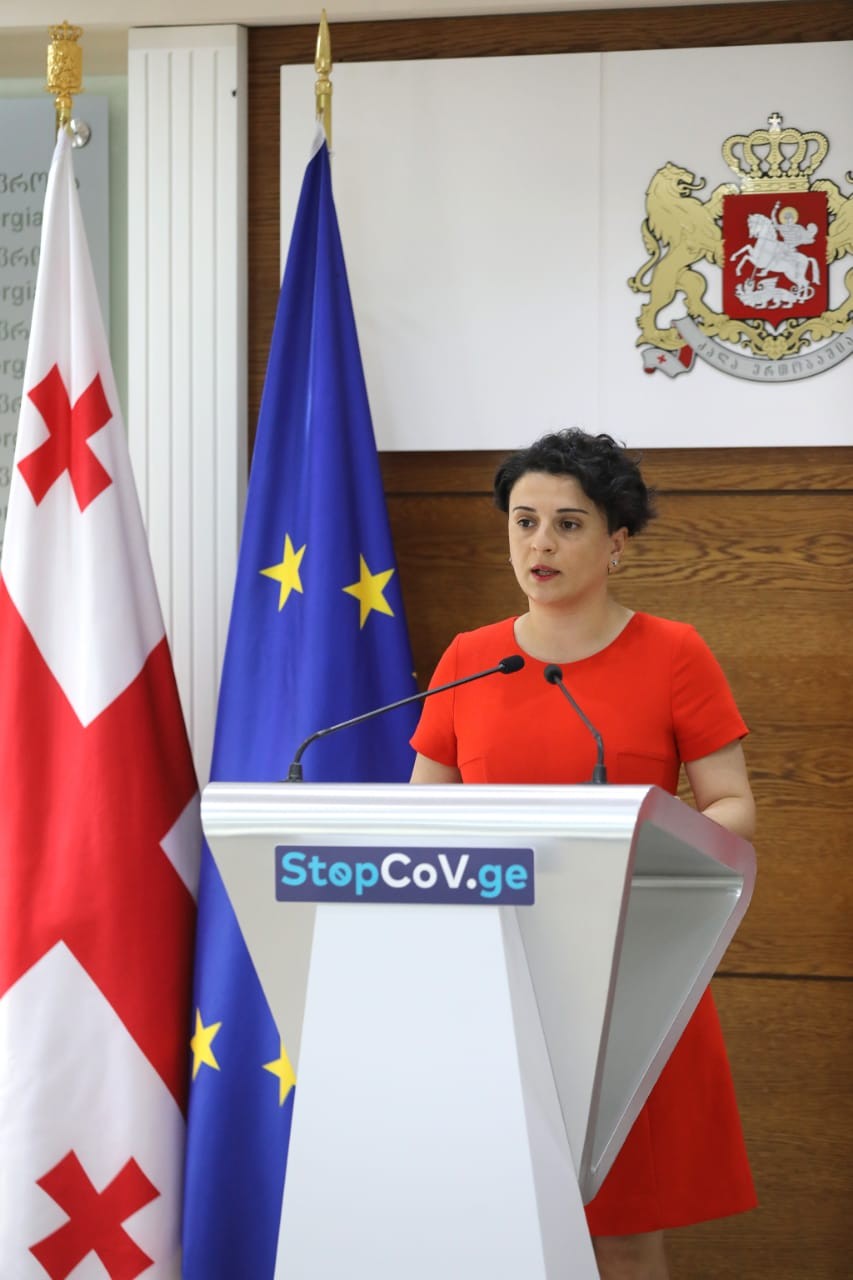 But after one year in UC Law's LLM program, something in Mezvrishvili had changed. A combination of academic rigor, top notch professors, practical experience through the Domestic Violence and Civil Protection Order Clinic, and conversations with classmates from around the world, meant Mezvrishvili went home with a whole new approach to her work.
"A lot of things changed for me in just one year," Mezvrishvili said. "My passion for human rights came directly from my experience at UC Law. I came back with loads of ideas."
Returning home to her former role in the prosecutor's office, it wasn't long before she resigned, realizing the progress she wanted to make would be too slow from her position. Offered a role in the Georgian Government as Deputy Minister of Internal Affairs, Mezvrishvili began to enact the kind of public reforms she was unable to from the prosecutor's office.
"It was a dream job for a criminal procedure professional," she said. "We implemented and launched a lot of reforms during those years. We formed the first ever Department of the Protection of Human Rights, launched criminal police reform, criminal procedure...We got a lot done."
Graduates landing their dream jobs
As the UC Law LLM program approaches its 10th anniversary, stories of students tackling issues across the globe like Mezvrishvili have become more and more widespread. Opening in 2013 with a mere five students in its first cohort, UC Law's LLM Program has expanded worldwide, including students from over 50 different countries, among them 10 Fulbright scholars. 
Ultimately, the program offers graduate students a leg up when it comes to advancing their careers back home or in the United States, according to Nora Burke Wagner, Assistant Dean for International & Graduate Programs and Director of the LLM Program.
"Within their first year of graduating, we have students telling us they've landed their dream job, years ahead of their peers because they did the LLM," said Assistant Dean Wagner.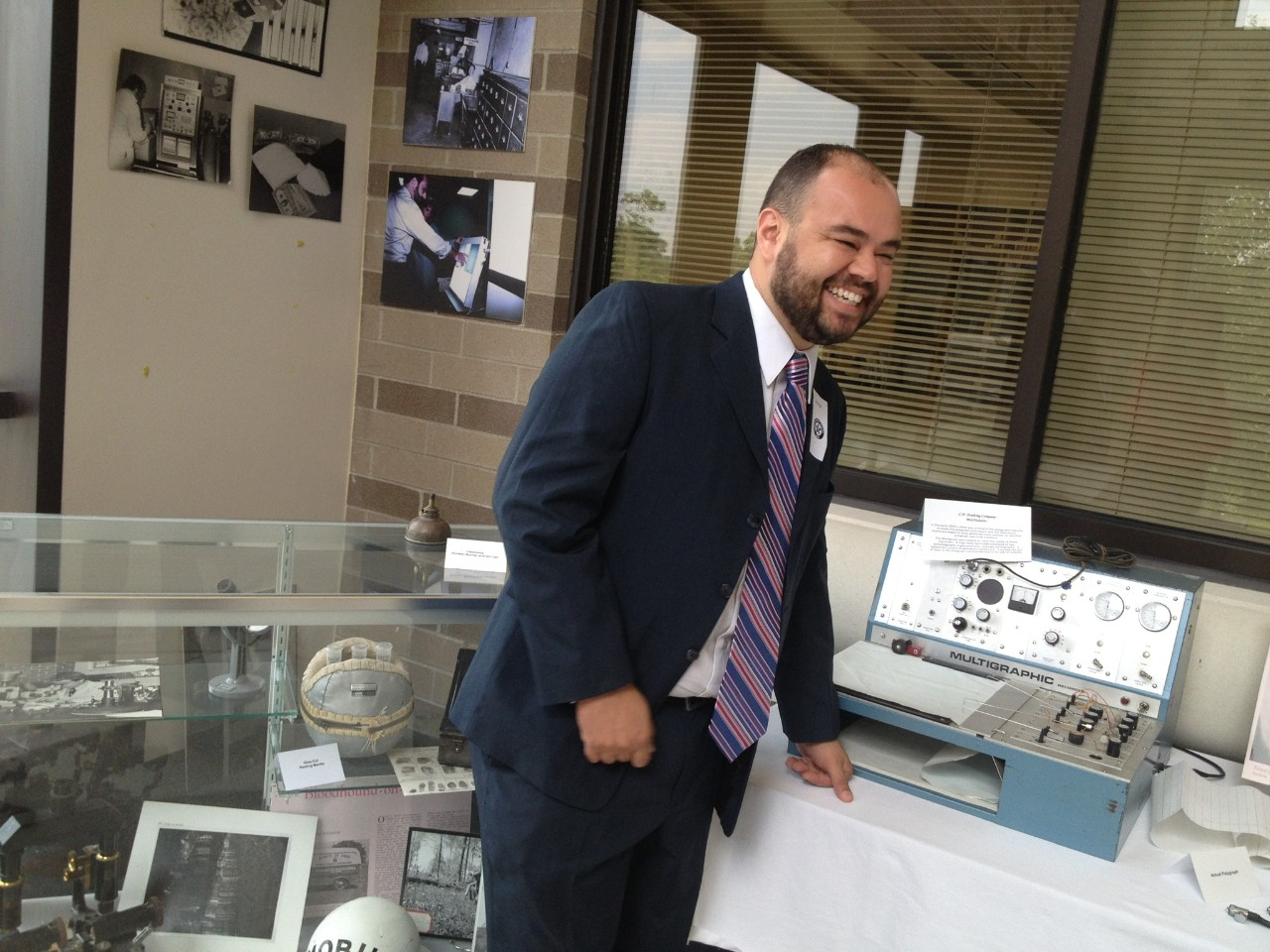 Rafael Soares (LLM '14), is one of those graduates. Within years of graduating from the program, Soares secured a role in Columbus, Ohio with JPMorgan Chase, the biggest American bank and world's fourth-largest public company, as a Global Liquidity Account Manager.

A native of Brazil, Soares came to UC Law in hopes that the LLM degree would give him an advantage over other candidates while applying for corporate jobs here in the US. It was this out-of-the-box strategy, going into the corporate world with legal degrees, that led to a career trajectory that eventually landed Soares the job he always wanted.
"I found my dream job. I love what I do," Soares said, who is now based in San Francisco and works as Institutional Account Manager for Coinbase, one of the most trusted cryptocurrency exchange platforms.
"When I'm talking to clients, large corporations and financial institutions from all over the world, from Brazil to Europe…When they see my background, it's definitely helpful," he said. "Having a Master's of Law degree from the US is not just a regular law degree, it's above and beyond."
Overall, the University of Cincinnati is home to over 3,000 international students, each pursuing one the universities' 426 programs of study. At the center of these activities is Dr. Raj Mehta, Vice Provost for International Affairs. According to Mehta, though the program is small in comparison, the LLM program brings in a quality number of diverse, high caliber students to the university. 
"The LLM program attracts a diverse range of students from a very wide range of universities and countries: Kazakhstan, Nigeria, Italy, Brazil, people from all over the globe," he said. "Having students from so many different countries on campus is beneficial for all students."
Mehta went on to say that he is impressed by the number of Fulbright recipients who are attracted to UC's LLM program each year. Selected first by their home countries for academic achievement and civic contributions, then later vetted by the Fulbright Scholarship program, these students are an important part of the university's overall make up.
"I would easily say that no other program at the University level attracts Fulbrighters in such a concentrated form than the LLM program," Mehta said. "To have so many Fulbrighters in one program elevates the standard of the University, and more top students see us as a destination."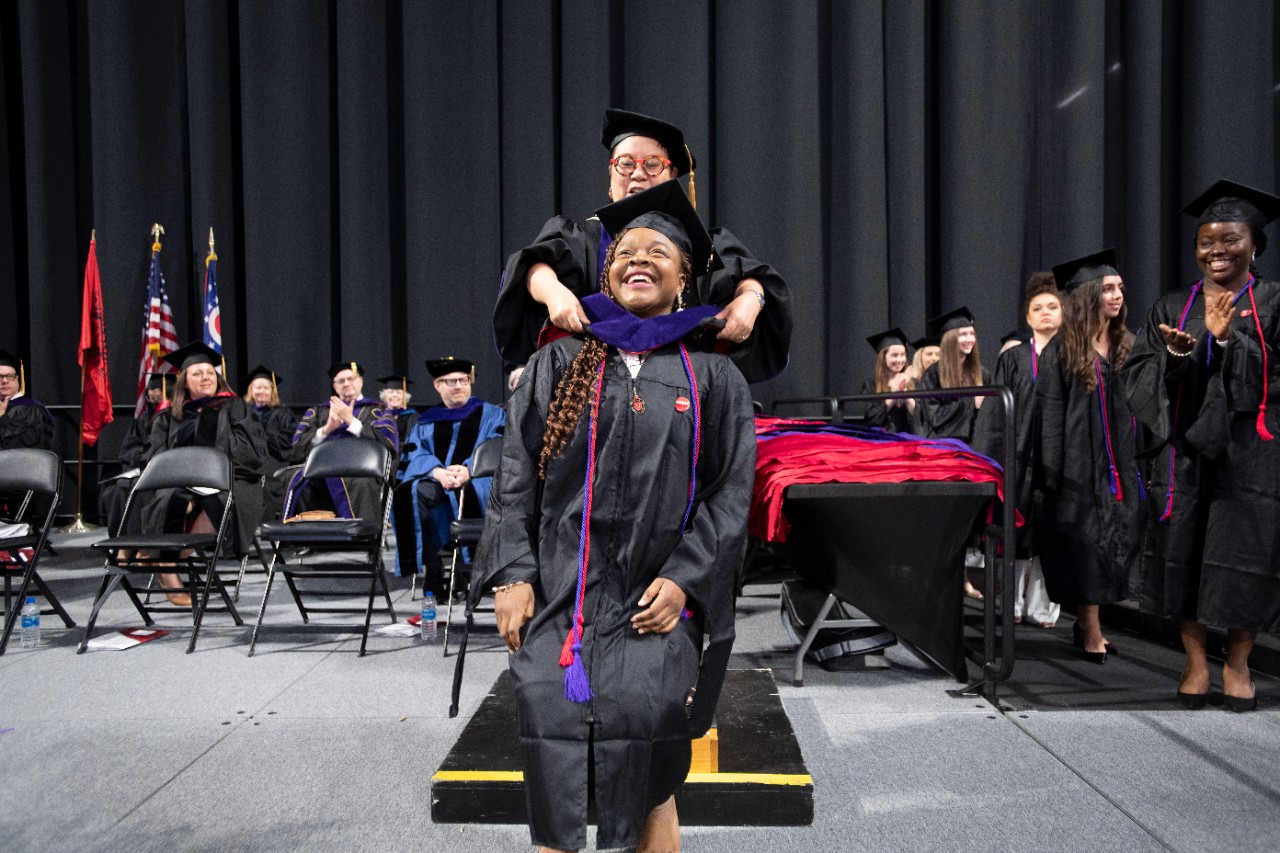 Strategic partnerships for the university have also formed over the last 10 years through the LLM program. Notably, partnerships between UC Law and two law schools: the University of Trento's law school in Trento, Italy, and Javeriana University in Bogota, Columbia, have benefited the university holistically.
"Both Javeriana University and the University of Trento have expanded into whole university-wide strategic partnerships because of the connections built through the LLM program," says Vice Provost Mehta. "The entire university has benefited from the LLM program, both in these strategic partnerships, and the high quality of students they attract."
Assistant Dean Wagner added that the network formed as a result of the LLM program benefits both students and faculty alike.
"The LLM program's international network has allowed us to bring in new experts and faculty exchanges, it has created new opportunities for summer internships overseas, and now study abroad opportunities for students," said Wagner.
For international students, it has also meant the chance to earn a dual degree, completing their last year of law school while they earn their LLM degree in the US.
Expanding opportunities through partnerships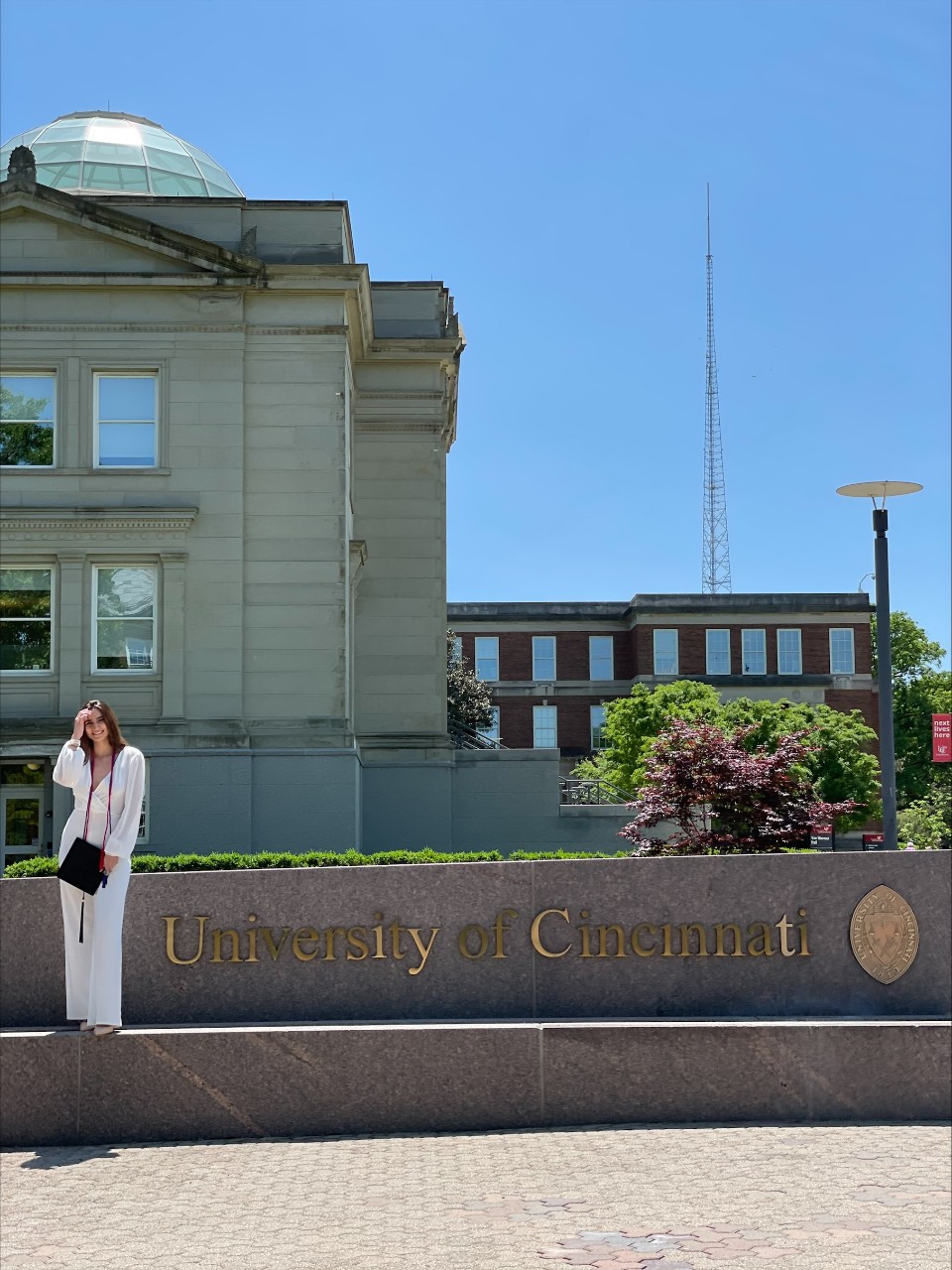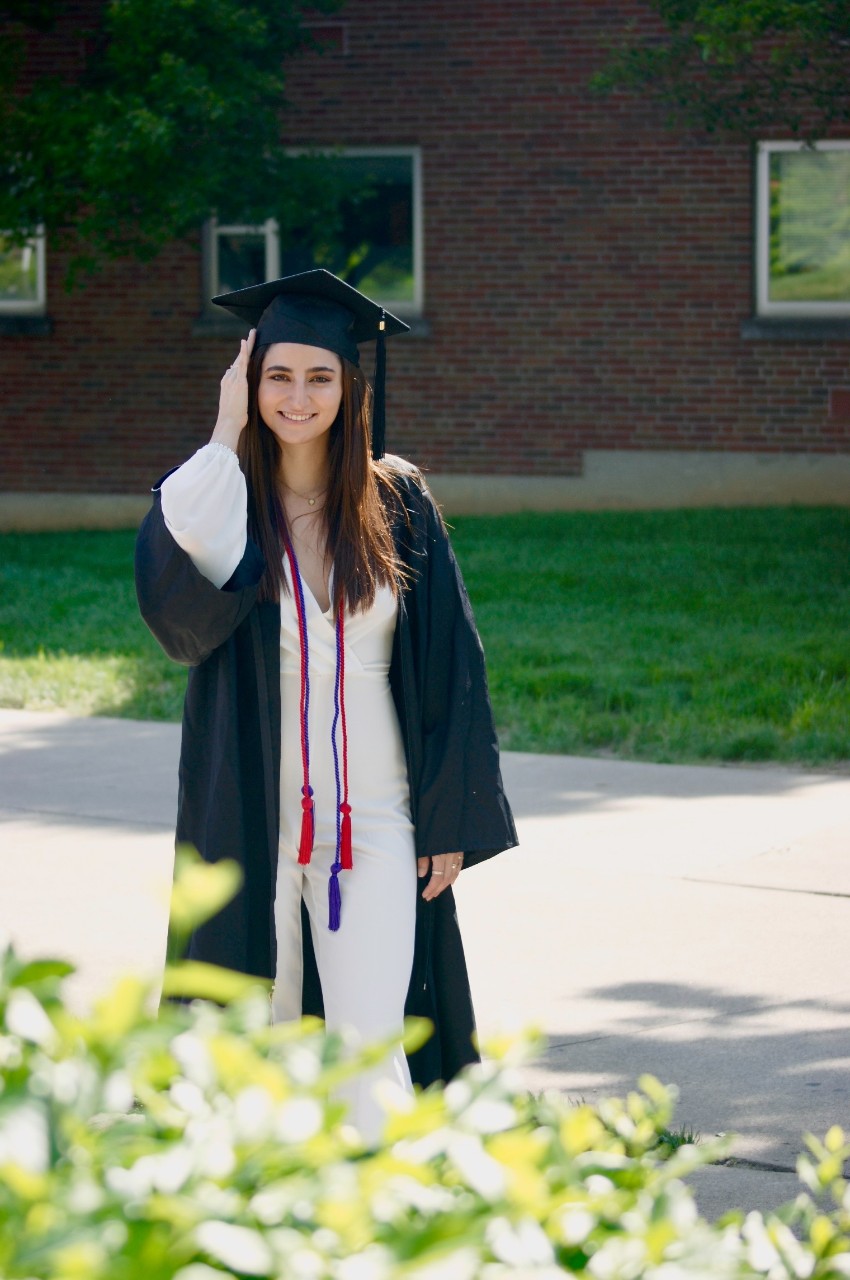 Adriana Torres (LLM, '22), came to the LLM program through this dual degree partnership with Bogota's Javeriana University. With only two required classes in the program, she and other LLM students cited the ability to choose from a versatile selection of over 160 law school courses as a powerful way to tailor the education to their individual career goals. Torres customized her education to focus on her favorite area of law: intellectual property, giving her a competitive edge when applying to a top law firm in Colombia which specializes in intellectual property law.
After an initial connection to the firm made by Assistant Dean Wagner, Torres interviewed at Olarte Moure Law Firm and was offered a role as a Trademark Associate. Today, she works as an advisor to entrepreneurs and businesses.
"Getting your first job is a difficult task, and that's something that is rarely talked about in college," she said. "Having an LLM at such a young age allowed me to become an associate at an excellent firm and to learn from the best."
Internationally recognized social justice curriculum
As a Top 45 public law school, UC Law attracts students not only for its proud reputation, but its social justice driven curriculum and internationally recognized fellowships such as the Ohio Innocence Project (OIP). To date, the OIP has worked to release 42 wrongly accused individuals on grounds of innocence. Collectively, these 42 people served more than 800 years in prison for crimes that they did not commit.
For students like recent LLM graduate and Fulbright Scholar, Julija Jurtoska (LLM, '22), of North Macedonia, who came to UC Law with a strong interest in improving her country's criminal justice system, it's the hands-on opportunities that the OIP program provides that makes all the difference.
While still in her role as a criminal law associate at her local prosecutor's office in North Macedonia, Jurtoska enrolled at UC Law in hopes of gaining practical experiences in US criminal law to bring back home.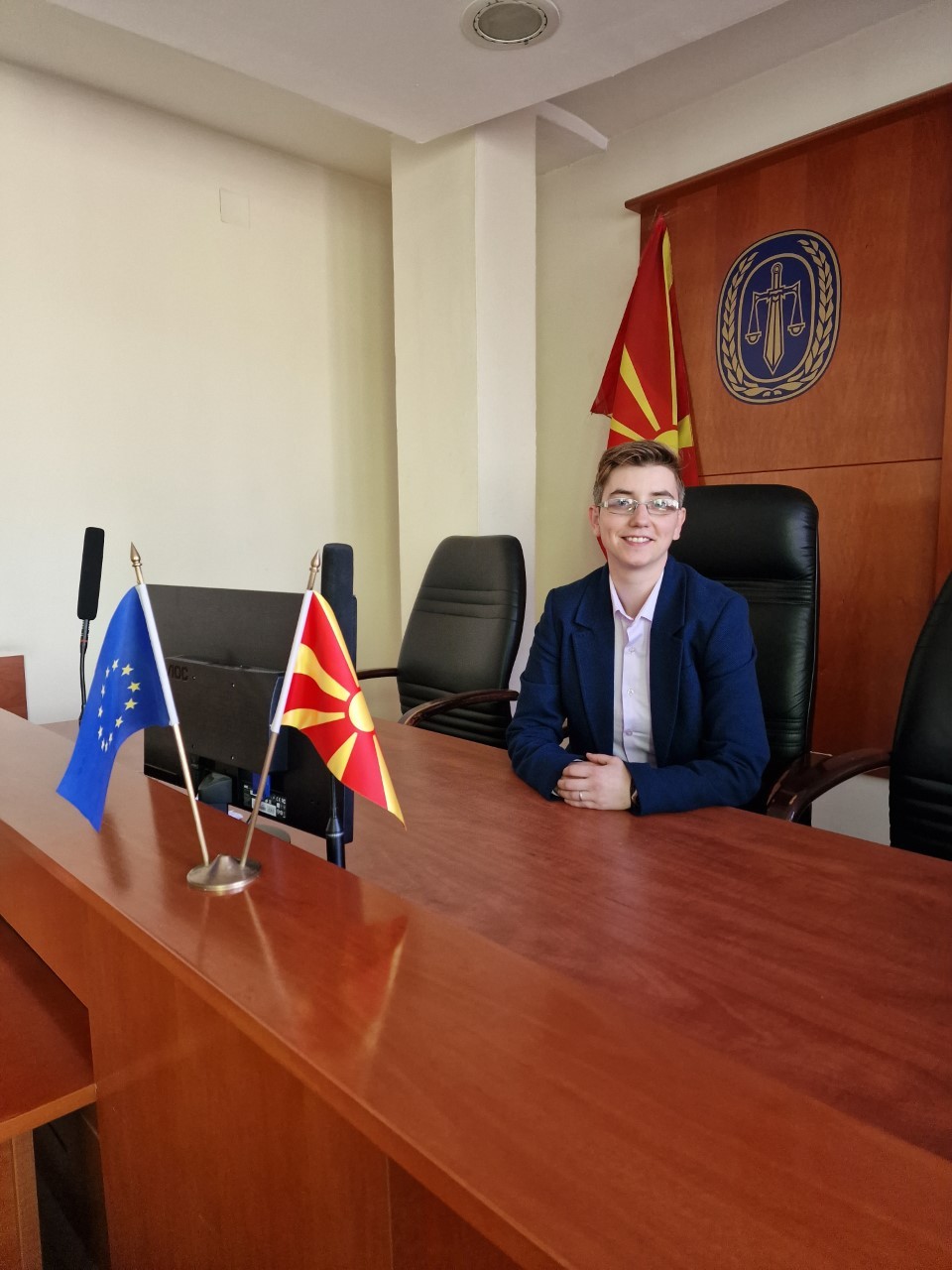 "I chose to be in OIP so I can see how investigations are conducted in the US: from police misconduct to DNA testing… to be fair not just to the victim, but also to the offender as well," Jurtoska said, who worked alongside experienced attorneys on actual cases during her time at UC Law. 

Upon completing her LLM degree, Jurtoska returned home, excited to put her learning into practice.
"UC Law opened new perspectives for me on how to handle a case, which evidence should be gathered, and ways of treating every person with respect and dignity throughout the interrogation process," she said.  "Now I can take these best practices from the US back home."
As Co-Founder and Director of the Ohio Innocence Project (OIP), Professor Mark Godsey is busy. With the popularity of The Innocence Project spreading across the globe, he spends much of his time on international consulting, helping others learn how to set up Innocence Projects in other countries. The OIP's partnership with the LLM program came at a perfect time for Godsey, who said the LLM's network has made it that much easier for OIP to connect with interested international partners and students.

"Innocence work is really exploding internationally. Lawyers and professors from other countries are hungry for knowledge and information about how the Innocence Movement developed in the US," he said. "At a time when we are already expanding, the LLM program has helped make it easier to develop contacts in countries around the world."
Godsey went on to add that having international students in the classroom only benefits this spread of Innocence work.
"It's a little bit more work for us to train international students on how the US legal system works. But it's worth it," Godsey said. "This [the Innocence Movement] is spreading everywhere, and in the end we can all learn from each other."
LLM students find allies like Godsey in many of the professors at UC Law. They also find support among fellow LLM and JD students, the surrounding legal community, small class size, and as was often mentioned by LLM alum, the admissions department itself. For LLM Program Manager and UC alum Mieke Clincy (JD, '99), the reason they offer so much support to students is simple: they honestly care.
"We're not about recruiting and then leaving students hanging. They're going to be supported," Clincy said. "From day one, we make sure they are fully acclimated to law school through campus tours, having lunch with the faculty, going on downtown field trips, getting lunch with attorneys, and planning social nights with other JD and international students…There's a lot of community for them here and they would not find that anywhere else."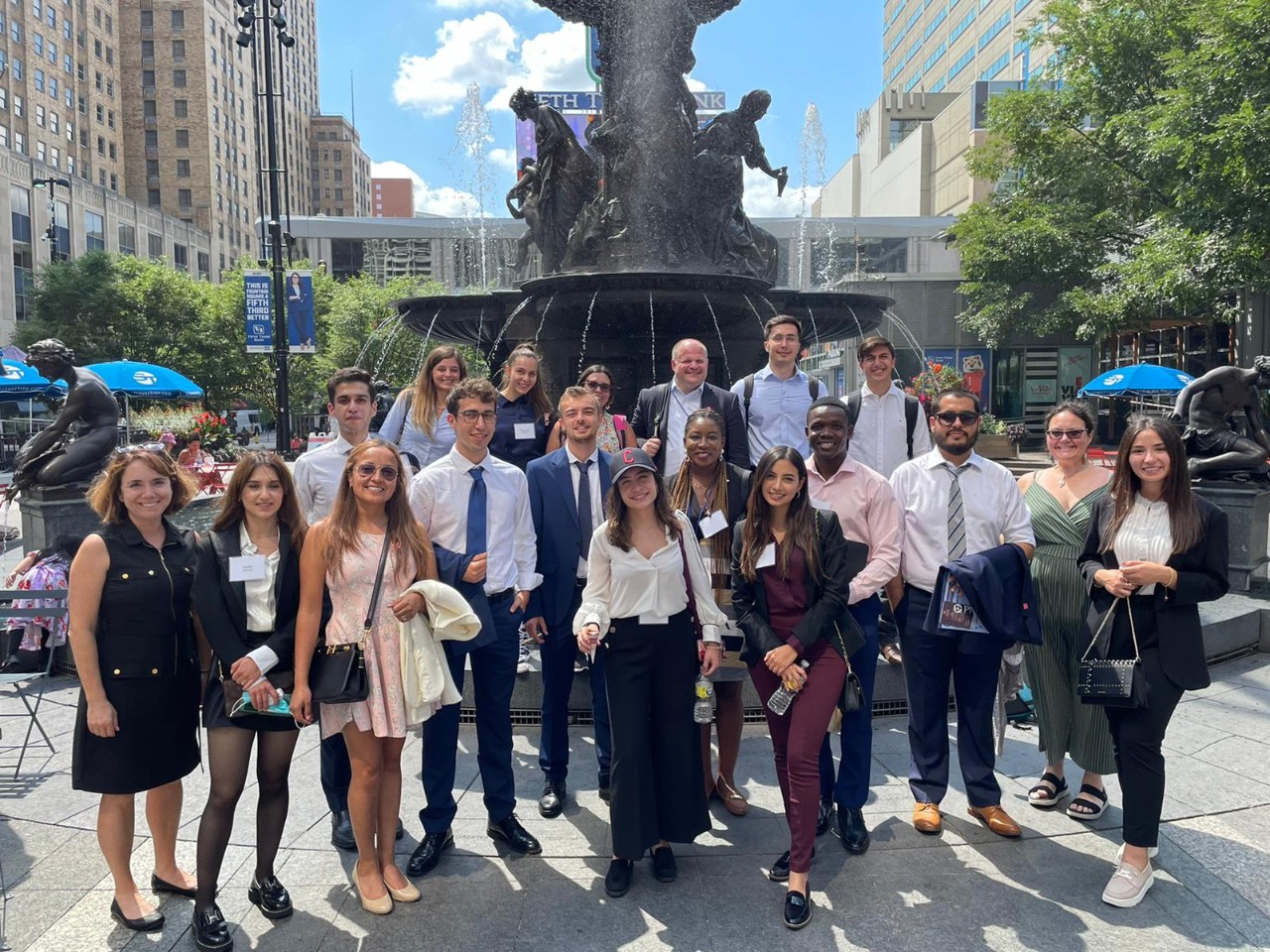 Building a global community at Cincinnati Law
Ariyike Modile (LLM, '22) of Nigeria said it was just this kind of support and resources that UC Law provided that surprised her the most during her time at the law school.
"There are more resources at UC Law than you can imagine. How to navigate your career, join a club you're interested in, or get access to food and other basic needs. People are here to help you and guide you, including the students themselves," said Modile. "That was something I was not expecting."
For Modile, what attracted her initially to UC Law was The Urban Morgan Institute for Human Rights. Founded in 1979, The Urban Morgan Institute is considered the first endowed institute at an American law school focused on international human rights law.
"After I found UC Law, I didn't apply anywhere else," she said. "They had everything - international law, scholarship opportunities, and the Urban Morgan Institute."
Being part of one of the nation's leading social justice law schools, UC Law's LLM program aligned directly with her ultimate goal to eventually work for UNICEF or the United Nations as an international lawyer advocating for children's rights.
After an impactful year in the program, Modile graduated and was offered an Optional Practical Training (OPT) position with the the Cincinnati office of the law firm Rathbone Group. This allowed her to extend her stay in the US for an additional year. She used this time to also take on a part-time position at The Salvation Army as a Case Advocate, where she gained experience by working on their anti-human trafficking team.
"Now I get to provide services to survivors of human trafficking, while serving youth and families. This is how I want to make an impact—to do more for the community," she said. "Having a master's opens more opportunities for me internationally, not just within my country, but I can apply for work in any country in the world now."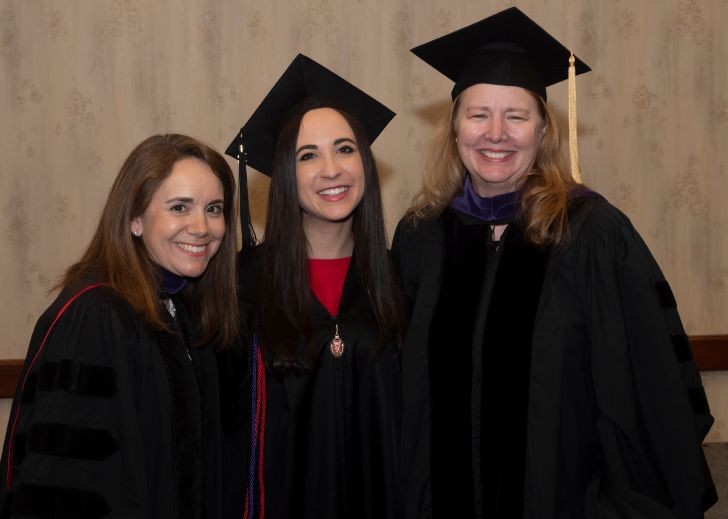 LLM students like Modile, Jurtoska, Mezvrishvili, Soares, and Torres, who have left UC Law with a broader view on American law and an enhanced understanding on human rights, are now spread across the globe making a difference from wherever they are.
One such UC Law alum, Francesca Gottardi (LLM, '18, JD, '21) from Italy, connected with Mezvrishvili during her time as a law student through the College over their shared passion for human rights. Around the same time, Mezvrishvili had been in charge of forming Georgia's first ever Department of Protection of Human Rights.
"A colleague and I were talking over coffee and this idea just came up to form the first ever Department of Protection of Human Rights in Georgia," Mezvrishvili said. "This was the best example of how the knowledge I gained from the UC Law could be translated into something tangible here, on a national level."
Forming this department was a major breakthrough, a first in the history of Georgia to have a law enforcement system with a department in charge of protecting human rights. Mezvrishvili offered Gottardi an internship within the Department, and for two months they worked down the hall from each other.

"Of course, we became friends during that time, and we still keep in touch," Mezvrishvili added.
Students like Gottardi and Mezvrishvili, who stay in contact after their time at UC Law, continue to find ways to be a force for good even as the opposition persists.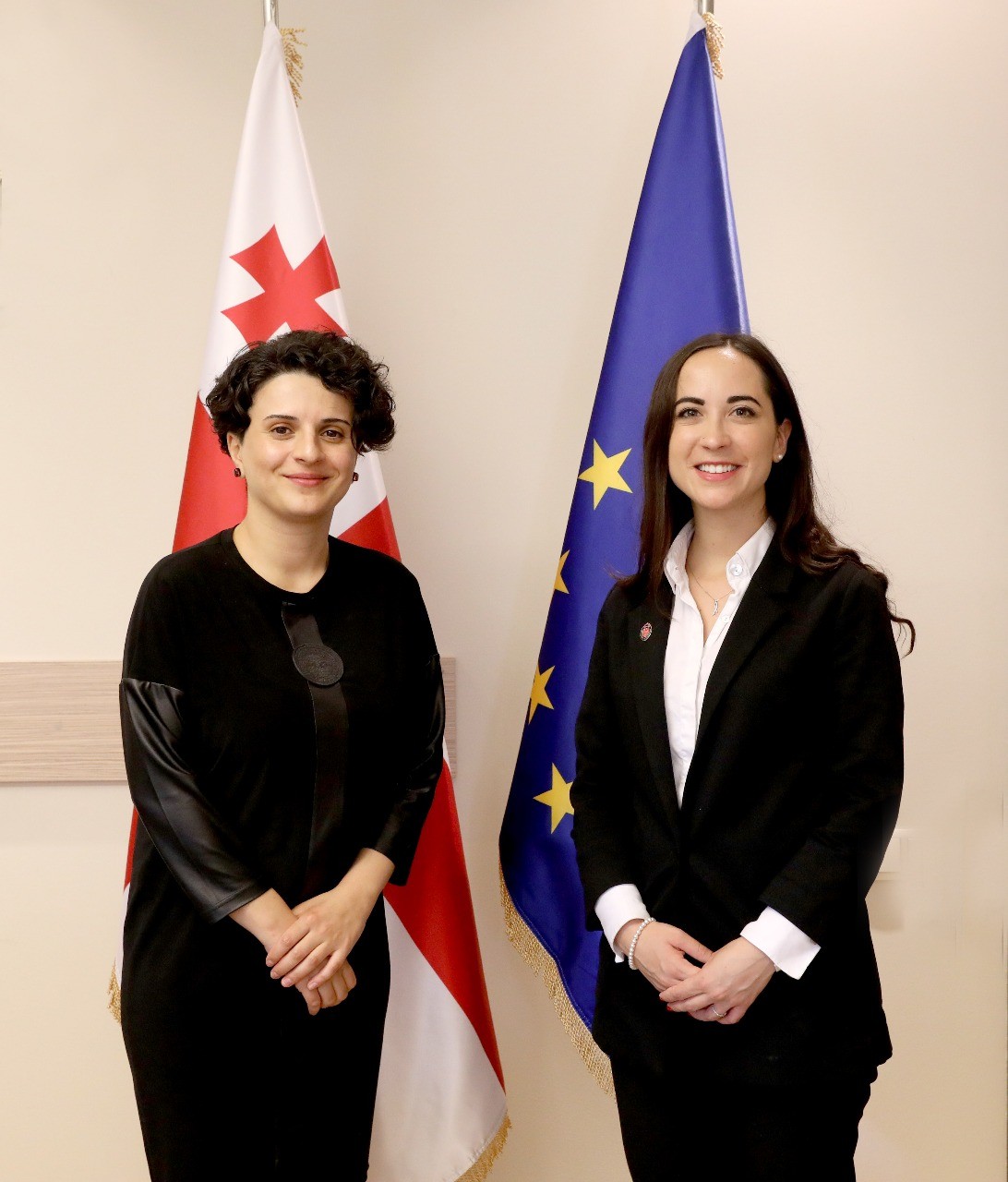 "I'm very often attacked for protecting human rights, LGBTQ+ rights, women's rights. People say I broke up families because I was fighting against domestic violence," Mezvrishvili said. "I say that this is not a family issue. This is a crime."
A typical day for Mezvrishvili now looks like going from being interviewed by a national news outlet, to lecturing university students on issues pertaining to human rights, to working on civic engagement projects that uphold Georgian democracy. Every day, she looks for more ways to preserve the rights and freedoms of other Georgians from her current role as Director for the Democracy Endorsement Center in Tbilisi.
"I could leave and have a well-paid job in the United States, or work for an international organization," she said. "But I don't want to leave my country, I love my country."
This drive to make change happen at home, while providing students with academic rigor and chances to apply legal knowledge practically, represents a few of the foundational values of UC Law's LLM program. It is these values, and the students drawn to them, that will continue to make a lasting impact across the globe for decades to come.
"Students explore a different system here, which means they come to understand legal topics in ways that can bring innovation into their own practice," Clincy said. "I've had many conversations with students who will say, 'I've been exposed to this whole new way of imagining the world. Now it's time to go back home and make change.'"
This year, just in time for International Education Week, a colleague from the College's Center for Professional Development took it upon himself to gather flags for every student represented at UC Law. With approval from the Dean, the flags went up along the balcony surrounding the main lobby.
"When the students came in the next day and saw the flags, it was pretty emotional," said Assistant Dean Wagner. "We had JD students write to the Dean of the College to say how important they thought it was for international students to be represented and to feel welcome."
A sentiment today that feels like a cherry on the top after so many years of growing the program to what it is.
As for the next 10 years of the LLM program, Assistant Dean Wagner says she plans to develop and grow UC Law's international network to increase opportunities for students, faculty and staff to travel and study abroad and to facilitate international engagement in all of the College's activities.
"When we launched the LLM program we set out to bring the world to Cincinnati Law, and I think it's fair to say we have done that," she said.  "We see our global footprint expanding every year, and the College and University are better for it."
Learn more about the LLM Program