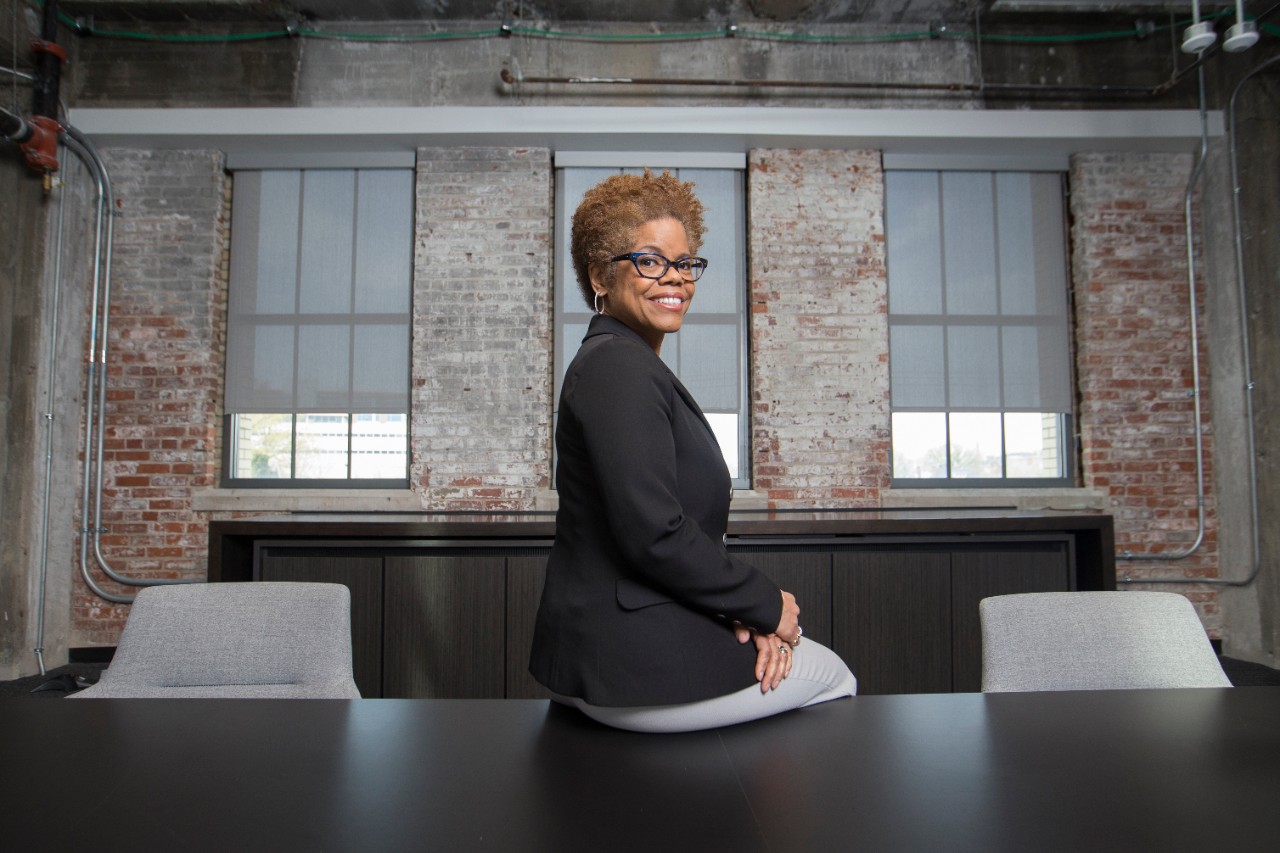 Uncommon career path leaves UC dean anxious to promote endless possibilities
Exclusive interview with Dean Verna Williams.
Dear Reader,
This issue of Counselor magazine underscores how world events have impacted the College of Law community. An unprecedented global pandemic that turned lives upside down and led to faculty innovation. The movement for racial justice sweeping across the nation and the role law students played. The exoneration of two wrongly convicted individuals while navigating this unprecedented time. We also take the time to celebrate new additions to the faculty and the amazing accomplishments of others. We recognize the success of students and acknowledge those from our College of Law community who have died. Take a moment to catch up on what's happening at the College of Law. We hope you enjoy the update. 
Celebrate the accomplishments of Distinguished Service Professor of Law and Director, Urban Morgan Institute for Human Rights, Bert Lockwood, the recipient of the university's faculty award honored for his career, service in field of international human rights. Celebrate Lori Krafte, recognized as Outstanding Adjunct Professor by the University of Cincinnati. Then, meet one of the newest members to the faculty: Professor Meghan Morris.
Here's a snapshot of OIP's latest exonerations, student success, and new program opportunities for graduates.
The College of Law remembers human rights defender (and Urban Morgan Institute for Human Rights founder) William J. Butler and Distinguished Teaching Professor of Law John Murphy. Read about their legacy at the College.
Read more Cincinnati Law news
We hope you've enjoyed this issue of Counselor Magazine. Stay up to date with the College of Law with more news & events.