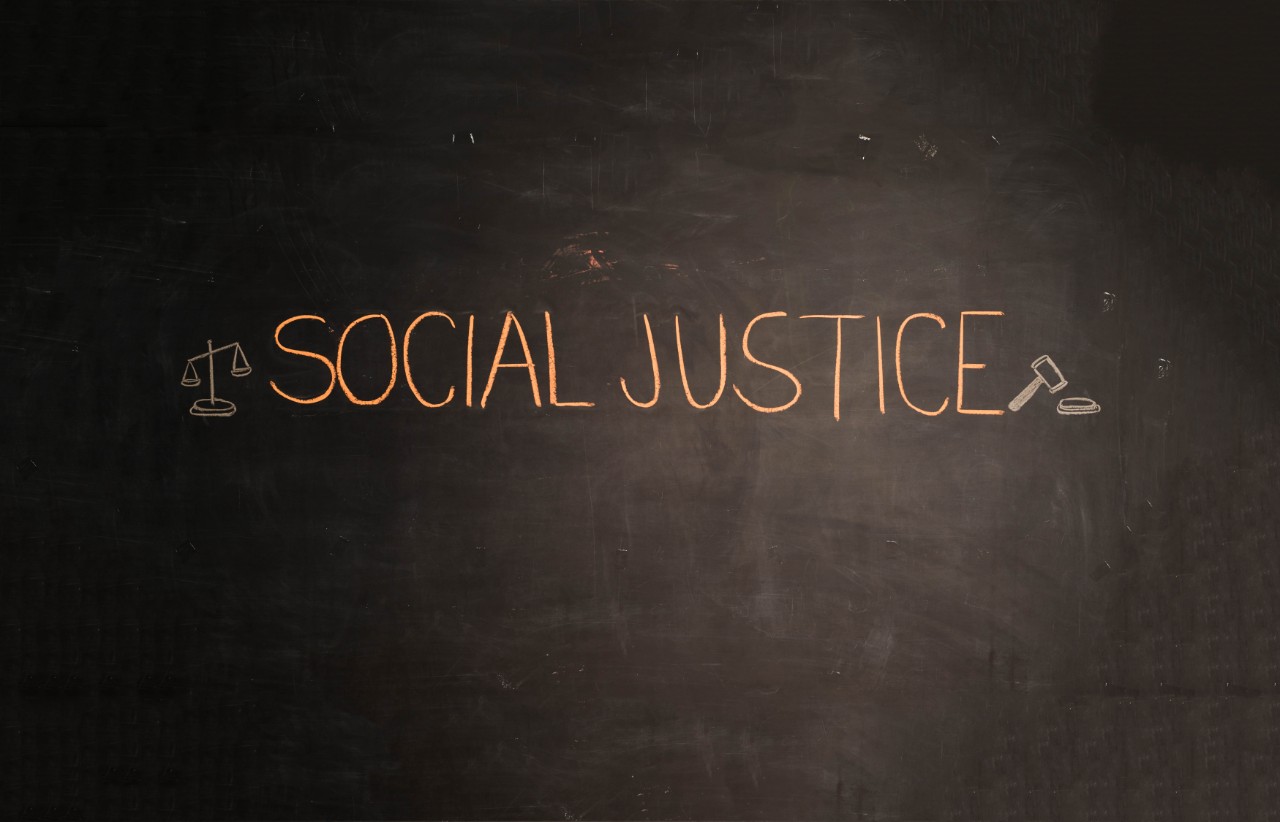 Think one person can change the world? So do we.
Join one of the nation's leading social justice law schools in our pursuit to educate and inspire leaders to pursue justice and advance the role of law in society.
Cincinnati Law fosters a robust learning environment, led by passionate and engaged scholars, where diverse ideas about law in society are cultivated, collaboration is encouraged, and the knowledge, values, and competencies necessary to promote justice are elevated and imparted.
Whether you are interested in defending the wrongfully convicted through our Ohio Innocence Project, traveling abroad to work with international human rights agencies through our Urban Morgan Institute, combatting violence against women, and fighting economic inequalities in our Center for Race, Gender, & Social Justice, or by lifting underserved members of communities through our Entrepreneurship & Community Development Clinic, there is an opportunity for you.

At the heart of our social justice curriculum are our renowned Centers, Institutes, and Clinics. These experiences allow students to gain experiential knowledge in the practice and research of legal areas key to the social justice movement.
Experience the Movement. Learn More.
Center for Race, Gender, and Social Justice
Nation's First JD/MA in Women's, Gender, and Sexuality Studies
The Jones Center for Race, Gender and Social Justice provides experiential learning, research and other opportunities for interdisciplinary inquiry. At this Center, you'll bridge theory and practice, forge relationships with local, national and global communities and prepare to take the lead in advancing justice. Primary programs include the Joint Degree Program in Law and Women's, Gender, and Sexuality Studies (WGSS) and the Domestic Violence and Civil Protection Order Clinic.
We also offer fellowships in addition to the JD/MA degree program, our internationally-recognized journal, and more. If you're looking for somewhere to train as a leader for social change, there's no better place than the Jones Center.
Overturning Wrongful Convictions
The Ohio Innocence Project at Cincinnati Law, founded in 2003, harnesses the energy and intellect of law students like you to identify inmates in Ohio prisons who are actually innocent of the crimes they were convicted of committing. At Cincinnati Law, you can be a part of one of the national Innocence Network's most successful branches: to date, OIP has helped 33 individuals obtain their long-sought freedom.
This center provides fellowships and internships, as well as an opportunity for you to improve the criminal justice system first-hand. This is an opportunity that is unique to the University of Cincinnati.
Urban Morgan Institute for Human Rights
Nation's Oldest Endowed International Human Rights Institute
For three decades, the Urban Morgan Institute for Human Rights at Cincinnati Law has educated and trained human rights lawyers to promote and protect human rights in the international arena. You can travel the world and sharpen your editorial skills as part of training with the renowned Institute, which serves as a model for many other human rights programs and produces the Human Rights Quarterly, recognized as the leading academic journal in the human rights field.
Students can work on the Human Rights Quarterly staff, earn fellowships, and train around the world with our Human Rights Summer Experiences. In the past students have worked with organizations such as the ACLU, Minority Rights Group in London, and the New Zealand Human Rights Commission.
Domestic Violence and Civil Protection Order Clinic
Learn and demonstrate client representation skills as you counsel and represent clients from the community in the Hamilton County Domestic Relations Court and the Court of Common Pleas as part of Cincinnati Law's Domestic Violence and Civil Protection Order Clinic. This clinic includes a semester-long program in your third year, during which you receive extensive training along with hands-on work experience. You will hone skills in interviewing, investigation, negotiation, drafting pleadings, and correspondence, and strengthen your command of direct and cross-examination as you work collaboratively both with clinic colleagues and with off-campus and on-campus partners. Weekly classes and individual supervision offer support with case rounds, case preparation, and self-care.
Entrepreneurship and Community Development Clinic
During your third year at Cincinnati Law, you can sign up to join the popular Entrepreneurship and Community Development Clinic (ECDC), where you can gain real-world experience representing local small business owners and aspiring entrepreneurs on transactional legal issues critical to their success. Cincinnati, a top destination for rising entrepreneurs, provides fertile ground for learning how to assist clients in forming their businesses, complying with regulations and licensing, protecting trademarks and copyrights, contract negotiations, and more.  Working with small-business owners is a unique way for UC Law students to gain first-hand insight into the world of commercial law.
As part of Cincinnati Law's Indigent Defense Clinic, select third-year law students represent clients charged with misdemeanors and low-level felonies in Hamilton County, Ohio. The year-long program starts with a 10-day trial advocacy "boot camp," then hones basic trial skills during weekly seminars. From client interviews and case brainstorming to investigations and trials, you'll learn best practices for client-centered community defense.