Urban Morgan Institute for Human Rights
Join students who come from around the country to be a part of the historic Urban Morgan Institute for Human Rights because of their passion for global social justice. 
Save the Date for the William J. Butler Medal Ceremony, recognizing the inspiration achievements and service in the area of human rights for the  Honorable Unity Dow of Botswana on Saturday, April 15, 2023 at the College of Law.  Learn more about the event and register to attend here: https://foundation.uc.edu/butlermedal.
The Honorable Unity Dow spoke before the Parliament of Botswana on Wednesday, March 8, 2023 in honor of International Women's Day. You can read her speech here: Unity Dow speech .  You can also view her speech below.

Founded in 1979, the Urban Morgan Institute was the first endowed institute at an American law school devoted to international human rights law and has long been a world leader in legal education and human rights scholarship.
Urban Morgan students serve as editors for the world's leading human rights academic journal: Human Rights Quarterly. Published by The Johns Hopkins University Press, Human Rights Quarterly is overseen by Distinguished Service Professor Bert Lockwood, who serves as editor in chief as well as director of the Institute.
Professor Lockwood was recruited to direct the institute at its founding due to his successful career as a human rights lawyer and groundbreaking legal educator, including serving as an associate dean at the American University Law School.

Opportunities for Students
Each year, the Urban Morgan Institute awards 10 to 15 fellowships, divided approximately in thirds between 1L, 2L and 3L students at Cincinnati Law. Arthur Russell Morgan Fellowships are given to outstanding students who demonstrate a commitment to international human rights.  
Incoming 1L students can apply for the fellowship. If you are selected as a fellow, you receive a $3,600 school-year stipend with an additional $3,000-$3,500 stipend for a summer experience between your first and second years of law school. We choose fellows based on academic merit as well as previous human rights work and proficiency in foreign languages, which may be required for overseas placements.

Incoming 1Ls: To apply, follow the normal application process for Cincinnati Law. In addition, submit the online fellowship application and include your resume and a statement of interest explaining your interest in human rights (typically 1-3 pages, single-spaced).
2Ls and 3Ls: The fellowships are renewed each year, with consideration given to your academic performance and work as a member of the Human Rights Quarterly editorial staff.


Gain hands-on training at sites around the world during this vital element in the Institute's program. You'll join other law students with a passion for international law and human rights working to support human rights organizations and attorneys, international judges, governmental agencies and UN bodies. 
We work to place all interested Institute students, including Fellows and HRQ staff members. We cover airfare costs and provide a modest stipend to cover other expenses. Placements are based on your interests, availability, geographic preferences as well as foreign language abilities.
Cincinnati Law students have completed successful summer experiences at dozens of locations, including Amnesty International USA, the High Court of Botswana, Africa Watch, ACLU, Chilean Human Rights Commission, the Human Rights Center in Pretoria, South Africa, the Navajo Supreme Court and Legal Services Organization for the Navajo Nation and the Netherlands Institute for Human Rights. 
Students have been placed with a number of organizaitons, including:
AALI Assc. Advocacy of Legal Initiatives, Lucknow India
ACLU
Africa Watch
Amnesty International USA
Article 19, London
Austrian Institute for Human Rights
Business and Human Rights, London
Center for Justice and International Law
Centro Juana Azurduy, Sucre, Bolivia
Childrens Centre Colchester England
Chilean Human Rights Commission
The China Political Science and Law University at the Centre for Legal Assistance to Pollution Victims
Colorado Legal Services
Egyptian Human Rights Organization
European Court of Human Rights, Strasbourg
Global Rights, Washington, D.C.
High Court of Botswana
Human Rights Centre, Pretoria, South Africa
Human Rights Program, Shandong University Law School, China
Indian Legal Resource Center
Inter-American Commission on Human Rights, Washington
Inter-American Court of Human Rights, Costa Rica
International Center for Transitional Justice
International Criminal Tribunal for the Former Yugoslavia
International Labour Organization, Geneva
Irish Centre for Human Rights
Lawyers Committee for Human Rights, New York
Legal Momentum, New York
Interrights, London
Minority Rights Group, London
Navajo Supreme Court and Legal Services Organization for the Navajo Nation
Netherlands Institute for Human Rights
New Zealand Human Rights Commission
Philippine Senate Committee on Justice & Human Rights
Join the team behind the field's leading publication, the Human Rights Quarterly. Edited by Cincinnati Law's Distinguished Service Professor Bert Lockwood and Institute Program Manager Madeline Hellmich, HRQ's editorial staff is made up of students. 1Ls may apply to be cite checkers for their first year, then may apply to serve as articles editors in their second and third years (articles editors may receive academic credit for their work). Professor Lockwood makes all final staff appointments.
Have a passion human rights project you want to pursue? You'll find support and encouragement for it at the Institute at Cincinnati Law.
From letter-writing campaigns for Amnesty International to underwriting educational seminars and outreach efforts into urban high schools, we promote ongoing community partnerships, in particular with the National Underground Railroad Freedom Center, where you can help update an exhibit on contemporary forms of slavery.
Have your own human-rights focused Independent Research Project idea? You can apply to receive course credit and pursue your research and work under the guidance and direction of Professor Lockwood.
"The fellowship really opened a lot of doors for me. It broadened and enriched the curriculum in very meaningful ways."
Heather Heldman UMI Fellow, Class of 2015
More About the Urban Morgan Institute for Human Rights
Madeline Hellmich
Program Manager, Urban Morgan Institute for Human Rights, College of Law
308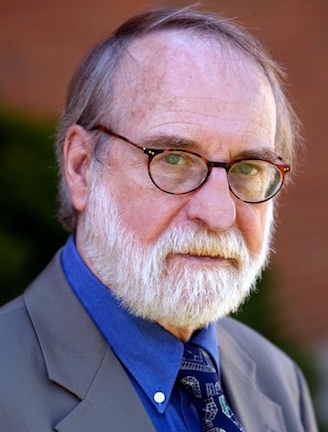 Bert Lockwood
Distinguished Service Professor of Law and Director of the Urban Morgan Institute for Human Rights, College of Law
523
Urban Morgan Human Rights Institute Advisory Board:  
Philip Alston, New York University
Abdullahi An-Na'im, Emory University
Gordon A. Christenson, University of Cincinnati
Rebecca J. Cook, University of Toronto
Drew S. Days, III, Yale Law School
Judge Unity Dow, Botswana, Africa
Tom J. Farer, University of Denver
Cees Flinterman, Netherlands Institute for Human Rights
Gay McDougall, Washington, D.C.
Juan Mendez, American University, UN Special Rapporteur on Torture
W. Michael Reisman, Yale Law School
Mark L. Schneider, Washington, DC
Joseph P. Tomain, University of Cincinnati
Pennsylvania Studies in Human Rights Advisory Board:
Marjorie Agosin, Wellesley College

Philip Alston, New York University
David Weissbrodt, University of Minnesota
The Urban Morgan Institute regularly hosts distinguished global human rights scholars and legal experts for lectures at Cincinnati Law. Past visitors include Alicia Ely Yamin, JD MPH (2016) and Mary Ellen O'Connell (2009).
A number of human rights scholars have spent time in residence at the University of Cincinnati College of Law. These scholars have availed themselves of the excellent array of research materials and programs provided by the Urban Morgan Institute.
Past scholars-in-residence include:
Thabiso Lepang (Fall 2012) Lawyer with Unity Dow & Associates, Botswana, working with College of Law's Domestic Violence Clinic.
Keneilwe Modise (Fall 2011) Lawyer with Unity Dow & Associates, Botswana, working with College of Law's Domestic Violence Clinic.
Raymond Steenkamp Fonseca (Fall 2009) – Ph.D. Candidate IMT, Institute for Advanced Studies Lucca, Italy.
Hu Zhijun (Fall 2009) – Ph.D. Candidate, Shandong University.
Jiang Feng (Spring/Summer 2008) – scholar from Shandong University in China, researching constitutional law and human rights.
Raushan Amanzhanora (Fall 1999-Spring 2000) – visiting Professor from Kazakhstan, researching human rights and linguistics;
Jeremy Sarkin (Spring/Fall 1998) – taught "The New South African Constitution" and "Transitional Justice" seminars at the College of Law while on sabbatical from the University of the Western Cape, South Africa;
Ustina Dolgopol (Fall 1997) – taught "International Women's Human Rights" at the College of Law while on sabbatical from Flinders University of South Australia;
Myroslava Antonovych (Spring 1997) – studied linguistics in human rights;
J. Kenneth Blackwell (1993) – as U.S. Ambassador to the UN Commission on Human Rights under the Bush Administration, Blackwell appointed two Morgan Fellows as delegates to the Commission;
Koshi Yamazaki (Fall 1987 - Spring 1998) – visiting Faculty of Law, Kawaga University, Japan;