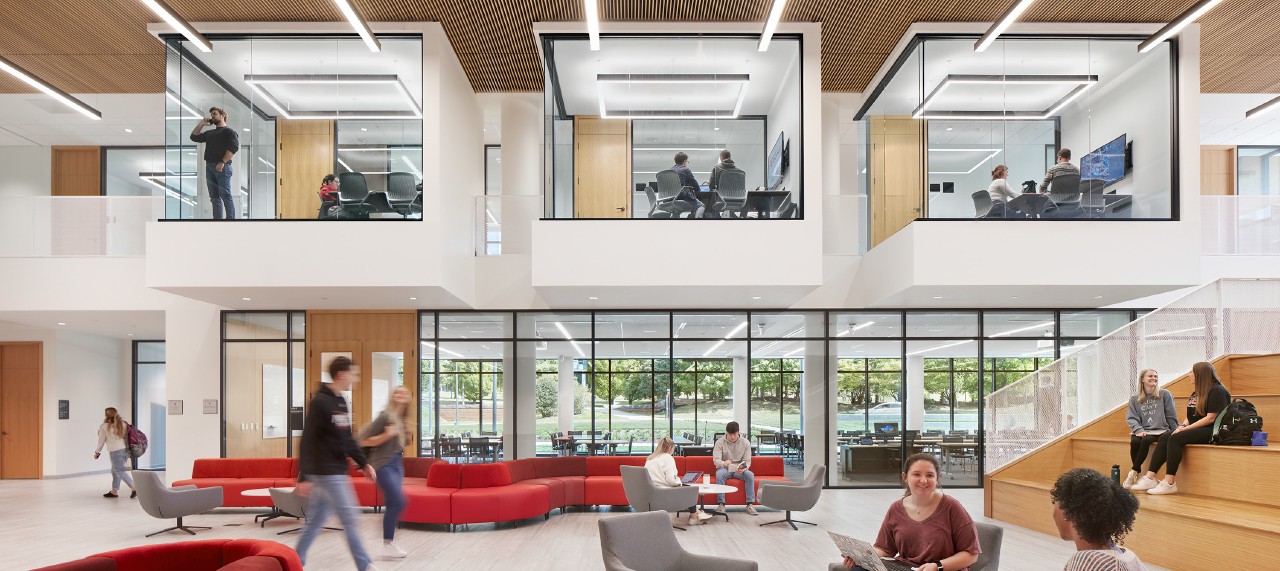 The University of Cincinnati College of Law is a rare resource. An affordable legal education in an energetic urban environment. A small and supportive law school community committed to your professional success. We offer an intimate and distinctive legal education while drawing on the resources of a major research university. An academic enterprise that prides itself on its:

At Cincinnati Law, we emphasize a thoroughgoing engagement with the Cincinnati community – the legal profession, the courts, government, business – and enjoy collaborations and partnerships with those who make law, practice law, apply law, and depend on law.

Accolades
Top 45 Public Law School  - U.S. News & World Report
No. 2 in Ohio for Job Placement - Full-Time, JD-Required/Advantage Jobs, Class of 2017
2018 No. 18 Best Value Law School - PreLaw Magazine
Top Law School for Practical Training, Honor Roll - The National Jurist (Spring 2014, 2015, 2016, & 2017)
Ranked an A- School for Criminal Law, Corporate Law, Public Interest Law, & Trial Advocacy - PreLaw Magazine
Top 16 Public Law School for Public Service - The National Jurist
Named to list of law schools that have produced the most Supreme Court Justices - Huffington Post
Top 50 law school for sending graduates to the largest 250 law firms - National Law Journal 2015
The mission of the University of Cincinnati College of Law is to educate and inspire leaders who pursue justice and advance the role of law in society.
We are a community of learners, led by a faculty committed to excellent teaching, scholarship, and service. We strive to create a learning environment that inspires the pursuit of justice, cultivates diverse and innovative ideas about law in society, fosters collaborative relationships, and imparts the knowledge, values, and competencies needed to excel in a changing world.

We are proud of our tradition of fostering an intellectually challenging and diverse learning environment. UC Law introduced the nation's first joint JD/MA Women's, Gender and Sexuality Studies degree program in 1995 and continues to lead and innovate with initiatives such as our Center for Race, Gender, and Social Justice.
The UC College of Law's diversity statement recognizes diversity as a core value – a value that also is embraced by the University of Cincinnati. As a public research university, UC recognizes a very broad and inclusive concept of diversity that includes commonly recognized considerations such as race, ethnicity, gender, age, disability status, socioeconomic status, gender identity, sexual orientation, religion and regional or national origin. In fact, UC recently earned the prestigious Higher Education Excellence in Diversity (HEED) award from "Insight Into Diversity' magazine, the oldest and largest diversity-focused publication in higher education.  And, the University's Diversity Council helps to shape and implement new ideas to foster an even more welcoming and supportive environment for all.
Cincinnati Law also is committed to the idea that young people from diverse backgrounds can and should be exposed to the legal profession from an early age. We actively participate in diversity initiatives within the legal profession that include Law & Leadership Institute, a program to help increase minority representation in Ohio's law schools, and Summer Work Experience in Law (SWEL), a program sponsored by the Black Lawyers Association of Cincinnati-Cincinnati Bar Association Round Table, to expose minority high school and college students to careers in the law.