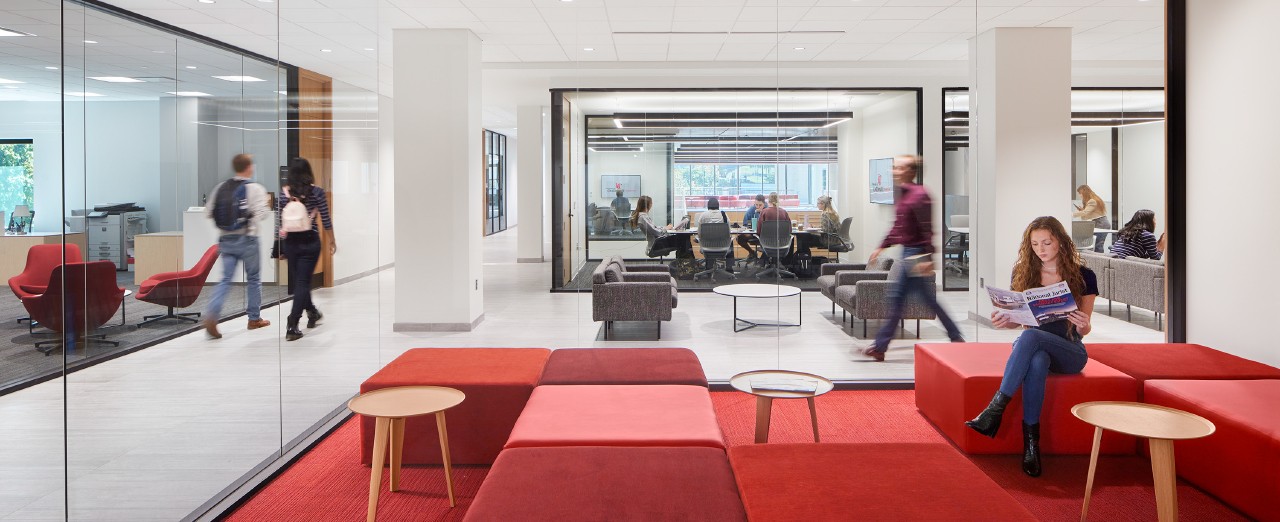 Cincinnati Law Admissions
Video link: https://www.youtube.com/embed/szl2cdCzdZU?rel=0
Small. Urban. Public. Premiere.
Cincinnati Law offers an ambitious, well-connected, and personalized legal education in a city that Fortune Magazine calls one of the top places in the country to live and work. As the 4th oldest continuously operating law school in the nation and Ohio's first law school, we have a history of developing highly accomplished lawyers who lead.
At Cincinnati Law, you learn by doing thanks to our:
accomplished and award-winning faculty
committed community partners
renowned global connections
resources reflective of a major urban research university
This is our Advantage. Go further with Cincinnati Law.
Ranked a Top 35 Public Law School - U.S. News & World Report
Ranked 14th in nation (32nd overall) for public law schools in full-time, JD-required or advantage jobs for the Class of 2016.
Ranked a Top School for Criminal Law, Corporate Law, Public Interest Law, and Trial Advocacy Law
Ranked a Top 30 Law School for Super Lawyers - the National Jurist
A five-time "Best Value Law School" - the National Jurist
8:1 Student-to-faculty ratio, one of the lowest in the nation for an urban school
Our graduates leave with debt levels nearly $50,000 less than the national law school average
100% scholarship retention rate for the last seven years
Since 1997, Cincinnati Law students have provided nearly 10,000 hours of volunteer service in the Greater Cincinnati community
100% placement rate for externships
Cincinnati Law graduates land full-time jobs, many before donning their caps and gowns and others within 15 months of graduating. For the Class of 2016, Cincinnati Law ranked 14th in the nation in job placement for public law schools.
The Cincinnati region is rich with job opportunities, with more than 800 law firms; headquarters to more Fortune 500 companies per capita than New York City, Chicago or Los Angeles; and both U.S. Court of Appeals for 6th Circuit and U.S. District Court for Southern District of Ohio.
Our students benefit from Cincinnati Law's groundbreaking approach to academic support services, as well as an 8:1 student-faculty ratio that ranks among the lowest in the nation.
Our distinctive Center for Professional Development connects our students with life-changing externships and internships in private practices, federal courts, and global exchanges. We offer continual real-world support and expansive opportunities through unique fellowship positions both during and after law school.
Interdisciplinary Joint Degrees
Explore the intersection of law and other fields through one of our interdisciplinary joint-degree programs. Cincinnati Law has long fostered cross-campus and cross-disciplinary collaborations as critical connections between academic study and real-world impact.
Longstanding global opportunities also make Cincinnati Law a destination law school, whether students want to develop expertise in international law or explore global legal issues from a wide range of perspectives.
Our LL.M program prepares internationally trained graduates to better represent their clients, both in the US and abroad.