Established in 1833, the University of Cincinnati College of Law is the fourth oldest continuously operating law school in the country, right after Harvard, University of Virginia and Yale. Timothy Walker, along with Edward King and Judge John C. Wright of the Ohio Supreme Court, established the Cincinnati Law School, a small law school with 17 students, above a downtown office in a city that was then a frontier outpost.
The Cincinnati Law School became a department of the Cincinnati College in 1835, which gave it the authority to confer degrees. Until 1885, Cincinnati was the only law school in Ohio.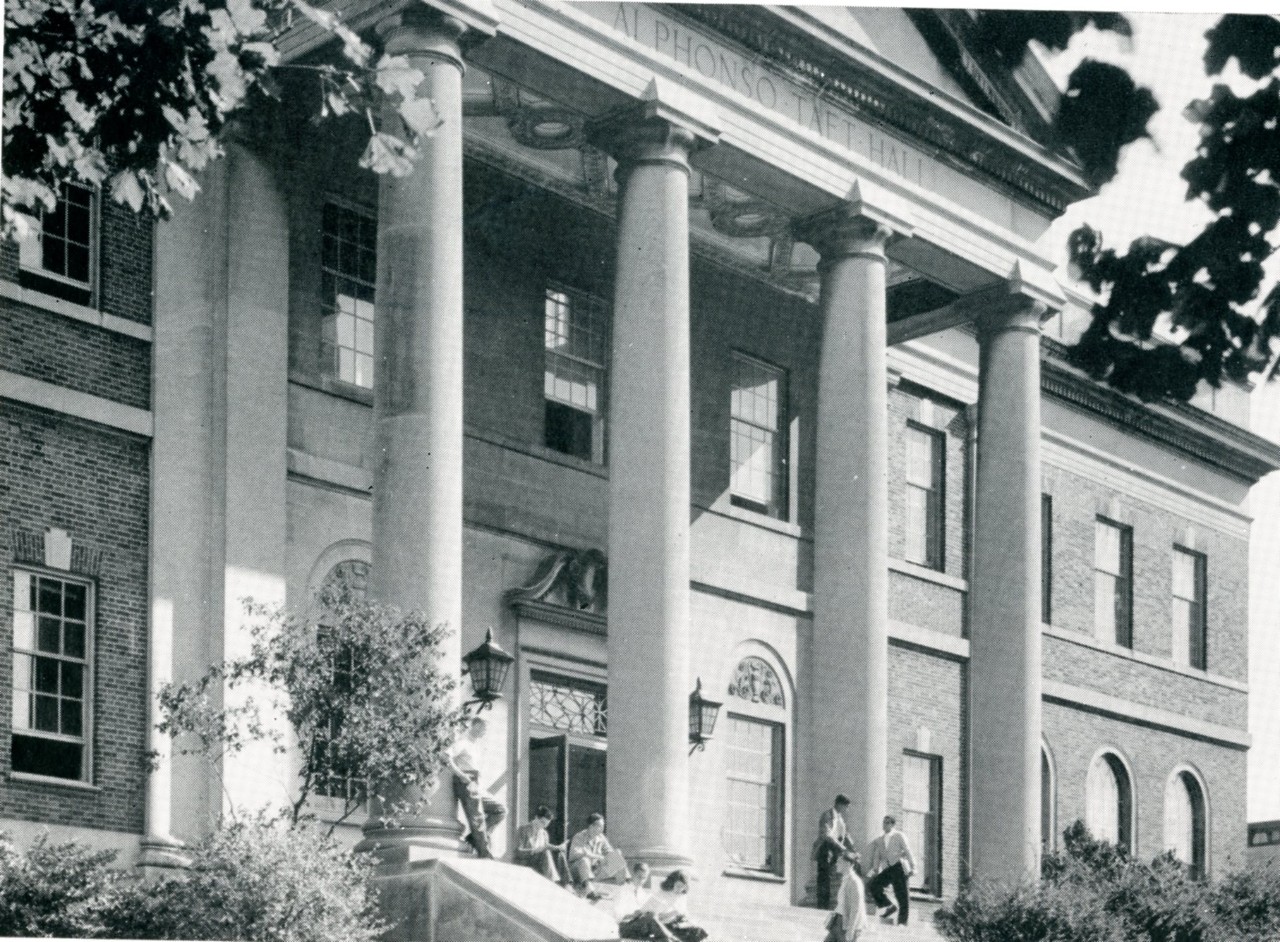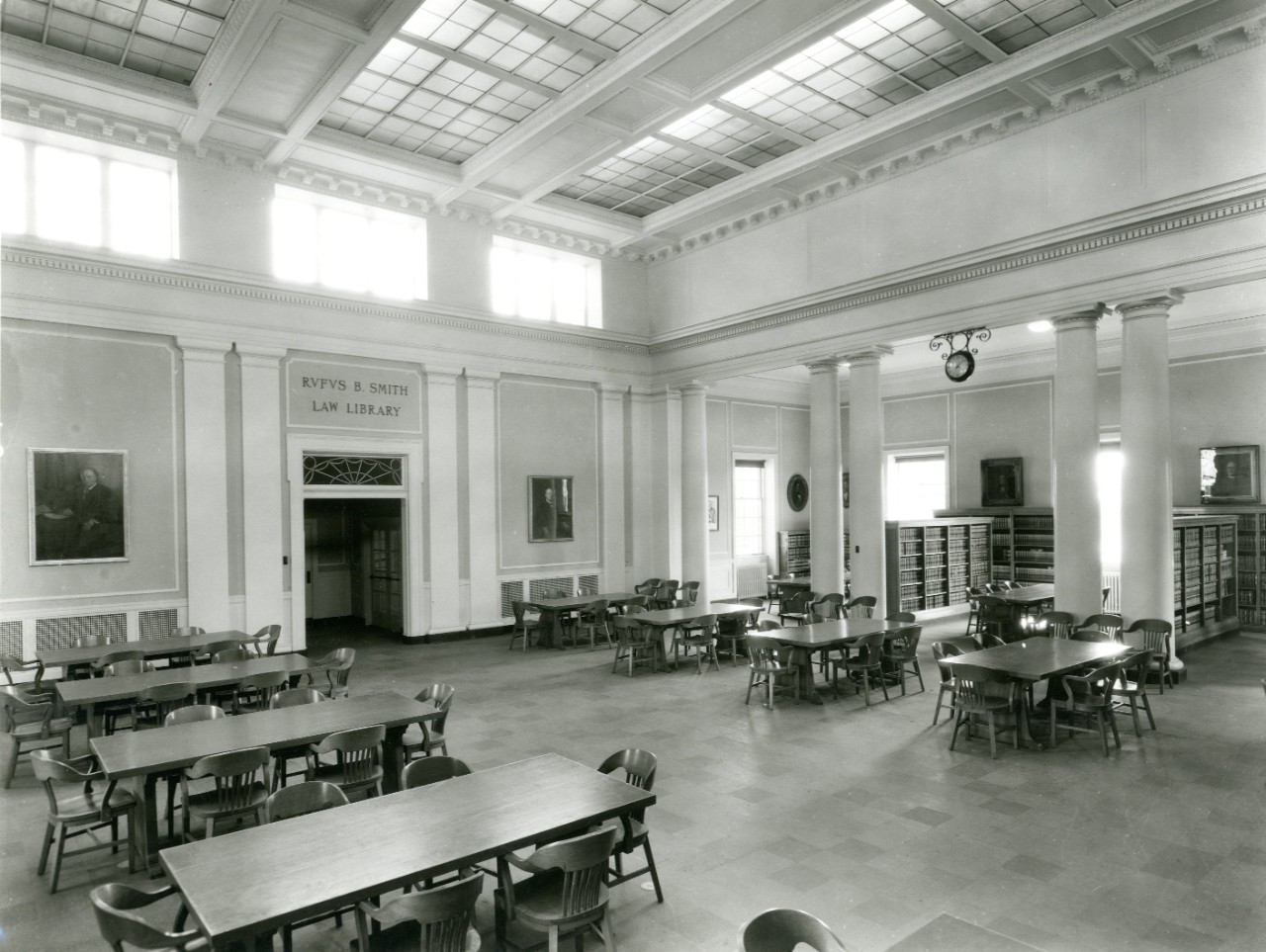 Today, Cincinnati Law attracts students from around the world because of its innovative offerings that allow them to access a wide range of legal experiences. From federal court clerkships to fellowships at one of the nation's top Innocence Projects, we offer more than inspiration to our students: We give them hands-on opportunities.
Read more about our groundbreaking and award-winning centers and clinics.
DID YOU KNOW?
The College's most famous alumnus, William Howard Taft, is the only person in history to be both President and Chief Justice of the United States.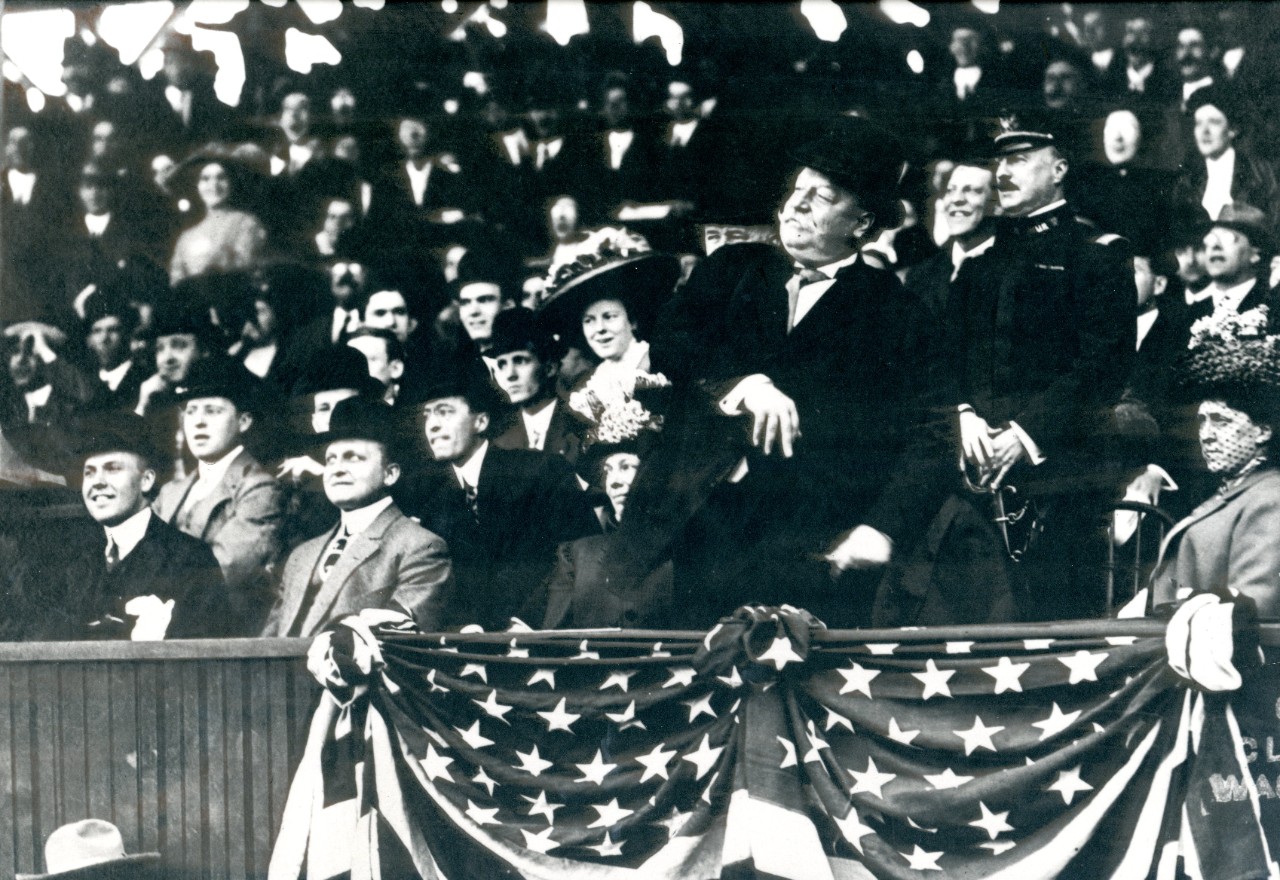 A List of Cincinnati Law Firsts
1837 Timothy Walker published the Introduction to American Law, one of the first major publications by a law teacher. Called "the American Blackstone", Justice Oliver Wendell Holmes told Chief Justice Taft that it was Walker's book that "first gave him an adequate concept of what law was and what was the profession upon which he was entering."
1896 University of Cincinnati established a Law Department and William Howard Taft, then a Federal Circuit Judge, was made Dean. The following year, the Cincinnati College and the University of Cincinnati entered into a contract for a merger.
1900 The American Association of Law Schools is formed with the University of Cincinnati as a charter member.
1927 Cincinnati Law Review begins publication, the first law review by an Ohio law school.
1973 First person of color, Elwin Griffith, joins the faculty.
1979 The Urban Morgan Institute for Human Rights was established – the first of its kind at an American law school.
1980 Nora J. Lauerman becomes first tenured female faculty member.
1995 First JD/MA joint degree established in nation in law and women's studies.
2001 The Ohio Innocence Project, one of the most successful innocence projects in the nation and the only one at an Ohio law school, is founded.
2011 Cincinnati Law opened its Entrepreneurship and Community Development Clinic, allowing students to represent small business owners and aspiring entrepreneurs on legal issues critical to their success.
2012 Cincinnati Law launches its LL.M program, attracting students who have law degrees from other nations to study for master's degrees in the US legal system.
Hon. Charles D. Drake, Class of 1833
U.S. Senator, Missouri, 1867-1870
Chief Justice of the U.S. Court of Claims, 1870-1885
Samuel Fenton Cary, Class of 1837
U.S. Congressman, 1st District of Ohio, 1867-1869
General James W. Denver, Class of 1844
City of Denver, CO named after him
U.S. Congressman, California, 1855-1857
Brigadier General, 1861-1863
Territorial Governor, Kansas Territory, 1857-1858
Oliver P. Morton, Class of 1852
14th Governor of Indiana, 1861-1867
U.S. Senator 1867-1877
Joseph G. Cannon, Class of 1858
40th Speaker of the U.S. House of Representatives, 1903-1911
Edward F. Noyes, Class of 1858
30th Governor of Ohio, 1872-1874
Ambassador to France, 1877-1881
Charles Preston Wickham, Class of 1858
U.S. Congressman, 14th District of Ohio, 1887-1891
Hon. Norton P. Chipman, Class of 1859
U.S. Congressman, District of Columbia, 1871-1875
First Presiding Justice, California Courts of Appeal, Third District, 1905-1921
Milton Sayler, Class of 1864
U.S. Congressman, 1st District of Ohio, 1873-1879
Ozro J. Dodds, Class of 1866
U.S. Congressman, 1st District of Ohio, 1872-1873
Bellamy Storer, Class of 1869
U.S. Congressman, 1st District of Ohio, 1891-1895
Assistant Secretary of State, 1897
Minister to Belgium Spain, Austria-Hungary, 1897-1906
Jacob H. Bromwell, Class of 1870
U.S. Congressman, 2nd District of Ohio, 1894-1903
Judson Harmon, Class of 1870
42nd United States Attorney General, 1895-1897
46th Governor of Ohio, 1909-1913
James Beauchamp Clark (Champ Clark), Class of 1875
41st Speaker of the U.S. House of Representatives, 1911-1919
Minority Leader, U.S. House of Representatives, 1908-1911, 1919-1921
Lawrence Maxwell, Jr., Class of 1875
U.S. Solicitor General, 1893-1895
H. Clay Van Voorhis, Class of 1875
U.S. Congressman, 15th District of Ohio, 1893-1904
William J. Goebel, Class of 1877
34th Governor of Kentucky, 1900 (assassinated)
Richard P. Ernst, Class of 1880
U.S. Senator, Kentucky, 1921-1927
William Howard Taft, Class of 1880
United States Solicitor General, 1890-1892
27th President of the United States, 1909-1913
Chief Justice, U.S. Supreme Court, 1921-1930
Willis Van Devanter, Class of 1881
Associate Justice, U.S. Supreme Court, 1911-1937
John C. Chaney, Class of 1882
U.S. Congressman, 2nd District of Indiana, 1905-1909
Charles G. Dawes, Class of 1886
30th Vice President of the United States, 1925-1929
Nobel Peace Prize Laureate, 1925
Atlee Pomerene, Class of 1886
Lieutenant Governor of Ohio, 1911
U.S. Senator, Ohio, 1911-1923
Stanley E. Bowdle, Class of 1889
U.S. Congressman, 1st District of Ohio, 1913-1915
William E. Tou Velle, Class of 1889
U.S. Congressman, 4th District of Ohio, 1907-1911
Alfred G. Allen, Class of 1890
U.S. Congressman, 2nd District of Ohio, 1911-1917
Warren Gard, Class of 1894
U.S. Congressman, 3rd District of Ohio, 1913-1921
Nicholas Longworth IV, Class of 1894
43rd Speaker of the U.S. House of Representatives, 1925-1931
Victor Heintz, Class of 1899
U.S. Congressman, 2nd District of Ohio, 1917-1919
Joseph G. Cannon, Class of 1858
40th Speaker of the U.S. House of Representatives, 1903-1911
Miller J. Huggins, Class of 1902
Manager, New York Yankees, 1918-1929
Edwin P. Morrow, Class of 1902
40th Governor of Kentucky, 1919-1923
Charles Tatgenhorst, Jr., Class of 1910
U.S. Congressman, 2nd District of Ohio, 1928-1929
Charles Sawyer, Class of 1911
Lieutenant Governor of Ohio, 1933-1935
Ambassador to Belgium and Luxembourg, 1944-1945
U.S. Secretary of Commerce, 1948-1953
Charles H. Elston, Class of 1914
U.S. Congressman, 1st District of Ohio, 1939-1953
1930s
Theodore M. Berry, Class of 1931
Head, Office of Economic Opportunity Community Action Programs, 1965-1969
Mayor of Cincinnati, 1972-1975
Hon. Joseph P. Kinneary, Class of 1935
Judge, U.S. District Court for the Southern District of Ohio, 1966-2001
Chief Judge, U.S. District Court for the Southern District of Ohio, 1973-1975
Milton J. Schloss, Sr., Class of 1937
President and CEO, Kahn's Meats (Sara Lee Meat Group), 1948-1978
President and CEO, John Morrell and Company, 1987-1991
1940s
Hon William S. Richardson, Class of 1943
Chief Justice, Hawaii State Supreme Court, 1966-1982
Donald D. Clancy, Class of 1948
Mayor of Cincinnati, 1957-1960
U.S. Congressman, 2nd District of Ohio, 1961-1977
J. Robert Droege, Class of 1949
Corporate VP, Real Estate and Development, Marriott Corp., 1956-1984
1950s
William J. Keating Class of 1950
U.S. Congressman, 1st District of Ohio, 1971-74
CEO and Publisher, Cincinnati Enquirer, 1974-1992
Chairman of the Board, Associated Press, 1987-1992
Hon. John D. Holschuh, Sr., Class of 1951
Judge, U.S. District Court for the Southern District of Ohio, 1980-1990
Chief Judge, U.S. District Court for the Southern District of Ohio, 1990-1996
Senior Judge, U.S. District Court for the Southern District of Ohio, 1996-
Richard E. Speidel, Class of 1957
Dean, Boston University School of Law, 1977-1980
Charles A. Corry, Class of 1959
Chairman and CEO, USX Corporation, 1989-1995
Hon. Donald C. Wintersheimer, Class of 1959
Justice, Supreme Court of Kentucky, 1982-2006
1960s
Hon. William M. Barker, Class of 1967
Judge, Tennessee Supreme Court, 1998-2005
Chief Justice, Tennessee Supreme Court, 2005-2008
Hon. Sandra S. Beckwith, Class of 1968
Judge, U.S. District Court for the Southern District of Ohio, 1992-2004
Chief Judge, U.S. District Court for the Southern District of Ohio, 2004-2008
Senior Judge, U.S. District Court for the Southern District of Ohio, 2009-
Colombe M. Nicholas, Class of 1968
President, Christian Dior, 1980-1988
President and CEO, Ann Klein Group, 1996-1999
1970s
Major General John D. Altenburg, Jr., Class of 1973
Deputy Judge Advocate General, Department of the Army, 1997-2001
Appointing Authority for Military Commissions, 2003-2006
Colonel Levator Norsworthy, Jr., Class of 1973
Deputy General Counsel (Acquisitions), United States Army, 1998-
Acting Principal Deputy, General Counsel (Acquisitions), United States Army
Hon. Mark P. Painter, Class of 1973
Judge, Hamilton County Muncipal Court, 1982-1995
Judge, First District Court of Appeals, 1995-2009
Judge, United Nations Appeals Tribunal, 2009–
Hon. Thomas M. Rose, Class of 1973
Judge, U.S. District Court for the Southern District of Ohio, 2002-
Marvin I. Schotland, Class of 1973
President/CEO, Jewish Community Foundation of Los Angeles, 1989-
Hon. Stephen J. Markman, Class of 1974
U.S. Attorney, Eastern District of Michigan, 1989-1993
Judge, Michigan Court of Appeals, 1995-1999
Justice, Michigan State Supreme Court, 1999-
Andrew F. Reardon, Class of 1974
President and CEO, TTX Company, 2001-2008
Melanie Stinson Newby, Class of 1974
Vice Chancellor, University of Wisconsin-Madison, 1989-2006
James C. Kennedy, Class of 1976
Vice President, Deputy General Counsel and Secretary, American Financial Group, 1998-2010
Charles J. Luken, Class of 1976
Mayor of Cincinnati, 1984-1991, 1999-2005
U.S. Congressman, 1st District of Ohio, 1991-1992
Robert A. Taft II, Class of 1976
67th Governor of Ohio, 1999-2007
Hon Michael R. Barrett, Class of 1977
Judge, U.S. District Court for the Southern District of Ohio, 2006-
Hon. Marianna Bettman, Class of 1977
Judge, First District Court of Appeals, 1993-1999
Paul W. Heldman, Class of 1977
Senior VP, Secretary and General Counsel, The Kroger Company, 1997-2006
Executive VP, Secretary and General Counsel, The Kroger Company, 2006-
Hugh C. O'Donnell, Class of 1977
Senior VP, General Counsel and Secretary, Milacron, 1999-
Hon. Nancy K. Johnson, Class of 1978
Magistrate Judge, U.S. District Court for the Southern District of Texas, 1990-
William P. Morelli, Class of 1978
VP, Secretary and General Counsel, Ingram Industries, Inc., 1996-2003
Executive VP, Secretary and General Counsel, Ingram Industries, Inc. 2003-
Naomi C. Dallob, Class of 1979
Vice President & Secretary, Chemed Corp., 1994-
1980s
Gary A. Garfield, Class of 1981
CEO and President, Bridgestone Americas Holding, 2001-
Joseph T. Deters, Class of 1982
Ohio State Treasurer, 1999-2005
Hamilton County Prosecuting Attorney, 2005-
James R. Hubbard, Class of 1983
Senior VP and Counsel, Fifth Third Bancorp, 2001-
Robert J. Martineau, Jr., Class of 1983
Partner, Waller Lansden Dortch & Davis LLC, 1995-2010
Commissioner, Tennessee Department of Environment and Conservation, 2011-
Kathryn A. Hollister, Class of 1984
US Managing Partner, Deloitte and Touch LLP
Vice Chairperson, Board of Directors, Deloitte LLP, 2011-
Sharon Zealey, Class of 1985
U.S. Attorney for the Southern District of Ohio, 1997-2001
Senior Litigation Counsel, The Coca-Cola Company, 2006-2008
Chief Ethics & Compliance Officer, Associate General Counsel, The Coca-Cola Company, 2008-2015
CEO, NextGen Compliance LLC, 2018-
James J. Vance, Class of 1986
Senior Vice President and Treasurer, Western & Southern Financial Group, 1999-
Julie S. Janson, Class of 1988
Senior VP and Corporate Secretary, Duke Energy, 2006-2008
President, Duke Energy Ohio and Duke Energy Kentucky 2008-
Katie Brown Blackburn, Class of 1989
Executive Vice President, Cincinnati Bengals
1990s
Susan Zaunbrecher, Class of 1990
Executive Vice President, Chief Legal Officer & Board Secretary, Fifth Third Bancorp, 2018-
Justice Sharon Kennedy, Class of 1991
Supreme Court of Ohio, 2012-
Cris Collinsworth, Class of 1991
Cincinnati Bengals, 1981-1988
Television Sportscaster, 1990-
Troy A. Blackburn, Class of 1992
Vice President, Cincinnati Bengals
Christopher Chapman, Class of 1993
President and CEO, AccessLex Institute, 2008-
D. Scott Poley, Class of 1994
Vice President, Legal Affairs and General Counsel, Minor League Baseball, 2008-
Yvette Simpson, Class of 2004
Cincinnati City Councilmember, 2011- 2017
Rob Richardson, Jr., Class of 2005
Youngest Chair of University of Cincinnati Board of Trustees, 2016
Aftab Pureval, Class of 2008
Hamilton County Clerk of Courts, 2017
Mayor, City of Cincinnati, 2022