Welcome from Dean Verna Williams
Welcome to Cincinnati Law! Thank you for choosing to explore the nation's premier, small, urban, public law school. As the country's fourth oldest continuously operating law school, we have a storied history of preparing legal professionals to be business and governmental leaders, champions of justice and responsible global citizens.
You can join them.
Nestled within the University of Cincinnati, a top-tier public research university with more than 50,000 students across three campuses, our law school community is close-knit and focused on action.
Our enrolled student population totals fewer than 400 students, allowing for an enviable 8 to 1 student-faculty ratio. Our first-year sections are among the smallest in the nation.
Our faculty includes renowned scholars and practitioners whose work is recognized globally and praised in academia as well as the judiciary and the practicing bar—and the public. I encourage you to meet our leadership. Cincinnati Law faculty and staff specialize in providing personal and individualized attention.
The success of our curriculum is evidenced by the success of our students. Our students pass the bar at higher rates than Ohio's average, and on top of that, Cincinnati Law graduates land full-time jobs, many before donning their caps and gowns and others within 15 months of graduating.
IT'S GREAT TO BE A BEARCAT
The Greater Cincinnati metropolitan area is home to 2 million people, more than 800 law firms, and serves as headquarters for 8 Fortune 500 companies. The U.S. Court of Appeals for the Sixth Circuit and U.S. District Court for Southern District of Ohio are both located in downtown Cincinnati, a mere two miles from the law school, allowing for expansive and distinctive practical experiences that round out a rigorous academic curriculum.
Along with opportunities for employment with law firms and corporations, every year Cincinnati Law students get hands-on legal experience through hundreds of externship opportunities that put them to work in government entities, non-profit organizations and judicial offices.
We're also proudly Cincinnati, a Midwestern city consistently ranked highly for its quality of life, strong professional networks and start-up communities as well as its affordability. In fact, Forbes ranked Cincinnati as one of America's "Best Bargain Cities."
Cincinnati Law's distinctive Centers and Institutes also provide valuable learning experiences. Consider:
Our Urban Morgan Institute is the first center at an American law school dedicated to the study of international human rights.
The Lois and Richard Rosenthal Institute for Justice is home to the highly acclaimed Ohio Innocence Project at Cincinnati Law. OIP, which welcomes undergraduate as well as JD-candidate students in its work, has already helped exonerate 28 wrongfully convicted inmates since its founding in 2003.
The Center for Race, Gender and Social Justice, of which I am the co-director, puts academic theory into action as we prepare students to take the lead in advancing justice.
With approximately $3 million awarded annually in scholarships, consistently high bar passage results and below average student loan debt figures, a Cincinnati Law degree provides a solid return on your investment.
I hope you enjoy exploring our website and learning more about the exciting opportunities here. Come for a visit and learn even more, or start your application now.
VERNA L. WILLIAMS
Dean and Judge Joseph P. Kinneary Professor of Law, Co-director, Center for Race, Gender, and Social Justice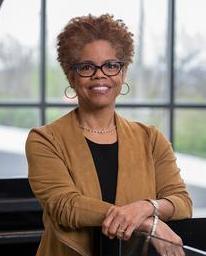 Verna Williams
Dean and Nippert Professor of Law, Law College of Law
200A College of Law Building
513-556-0121
Dean Verna Williams joined the College of Law in 2001 after practicing many years in the areas of civil and women's rights.  Prior to her appointment as Dean, she taught in the areas of family law, gender discrimination, and constitutional law. In addition, she co-directed the College's Center for Race, Gender, and Social Justice with Professors Kristin Kalsem and Emily Houh.  

Before joining the College of Law, Dean Williams was Vice President and Director of Educational Opportunities at the National Women's Law Center, where she focused on issues of gender equity in education.  During her time at the Center, Dean Williams was lead counsel and successfully argued before the United States Supreme Court Davis v. Monroe County Board of Education, which established that educational institutions have a duty to respond to and address complaints of student-to-student sexual harassment.  

Dean Williams also clerked for the Hon. David S. Nelson, U.S. District Judge for the District of Massachusetts.  After the clerkship, she practiced law at the Washington, D.C., office of Sidley & Austin and at the U.S. Department of Justice.

Dean Williams's research examines the intersection of race, gender, and class in law and policy.  She has presented papers at such venues as the Latina/o Critical Race Theory Conference and meetings of the Association of Law, Culture and the Humanities. Dean Williams also has served as a consultant for the Ford Foundation; in that capacity, she chaired the convening of a national conference at UC entitled Women Coming Together:  Claiming the Law for Social Change.  Dean Williams received the Goldman Prize for Excellence in Teaching in 2004 and 2011.  

Dean Williams is a cum laudegraduate of Harvard Law School and Georgetown University.  
Jacob Katz Cogan
Associate Dean of Academic Affairs | Judge Joseph P. Kinneary Professor of Law | Faculty Director, Cincinnati Center for the Global Practice of Law, College of Law
409 College of Law Building
513-556-0105
Areas of Interest: Comparative Law, Contracts, International Business, International Law, Legal History,
Felix B. Chang
Associate Dean of Faculty and Research, Professor of Law and Co-Director, Corporate Law Center , College of Law
405 College of Law Building
513-556-4555
Areas of Interest: Antitrust, Comparative Law, Financial Institutions, Trusts and Estates
Cassandra Jeter-Bailey
Assistant Dean for Admission and Financial Aid, College of Law
201 B
513-556-0077
Joel Chanvisanuruk
Assistant Dean for Academic Success & Bar Programs, College of Law
201 M
513-556-3531
Mina Jones Jefferson
Associate Dean, Chief of Staff, and Director of the Center for Professional Development, College of Law
201 K
513-556-0075
Staci Rucker
Assistant Dean for Academic Affairs, Student Affairs and Diversity, College of Law
200 C
513-556-0065
Nora Burke Wagner
Assistant Dean for International Programs & Director, LLM Program, College of Law
201 F
513-556-0801
Michael Whiteman
Associate Dean of Library Services & Director of the Law Library, College of Law Library
314 B
513-556-0159