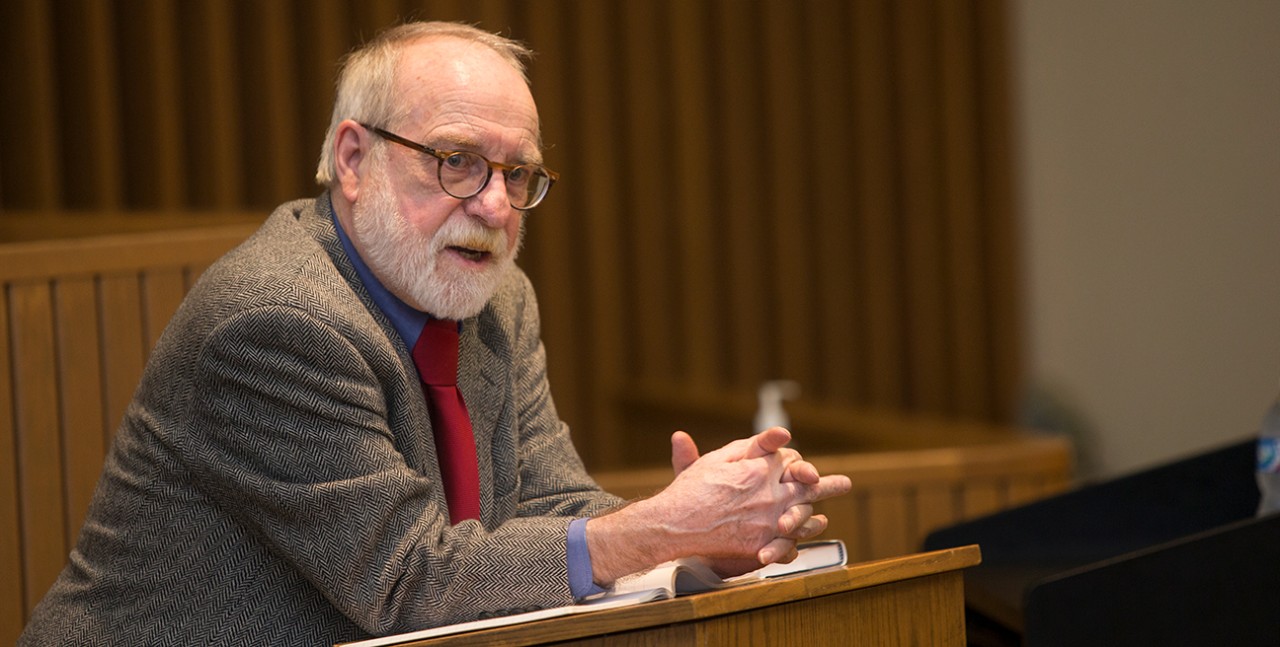 The University of Cincinnati College of Law features some of the most impressive law school faculty in the country. Our professors and instructors have extensive research expertise in many different facets of law. As such, our faculty includes award-winning global thought-leaders, sought-after scholars, renowned lecturers, and deeply engaged community leaders and activists.
In addition to their work in classrooms and courtrooms, our faculty contributes to a vibrant college culture of intellectual discovery, civil discourse, and student-focused advocacy. They bring years of experience from across the country and around the world to the classroom. Learning from and working alongside some of the brightest minds in the legal community is just one of the many benefits of studying law at UC.
Get to know the College of Law faculty
Our faculty directory showcases the depth and quality of expertise that law school students have at their disposal at the University of Cincinnati. Through the varied areas of expertise of our faculty, students receive a comprehensive overview of whichever areas of law they're interested in pursuing. With over 50 subject areas including Civil Rights, Commercial Law, Small Business, and Taxation, UC Law is filled with legal experts who are also available to advise students for success post-graduation. You can even follow our faculty blogs for insights from our faculty members.
The strength of our faculty is bolstered by the speakers and other visitors who come to UC Law to engage with students. From events such as the Constitution Day Lecture or our Judge-In-Residence Program, we provide numerous opportunities for learning both in and outside the classroom.
Learn from our distinguished law faculty
The University of Cincinnati College of Law boasts a diverse faculty with many different areas of expertise and research. At UC, law students experience a supportive and tight-knit community of scholars who prepare you to meet and exceed your career goals. Interested in learning more? Request information today!