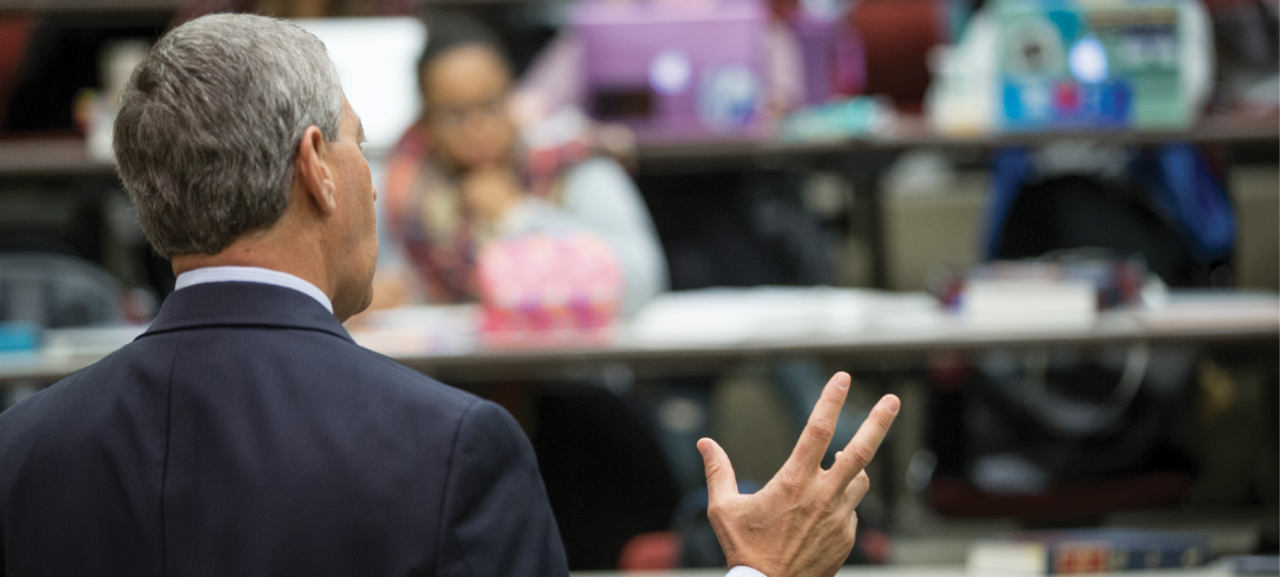 You make the path, we'll make it possible.
The University of Cincinnati College of Law's Professional Pathways allow students to take classes in nine different academic specialties depending on their career goals. These nine areas of study help them choose courses that benefit their specific needs after graduation. This opportunity is for second and third-year law students.
The curriculum at Cincinnati Law prepares students for effective and responsible participation in the legal profession and for admission to the bar. Because of the diversity in the backgrounds that students bring to law school and the differences in their objectives after graduation, UC Law students have the ability to select from a broad array of classes across numerous disciplines.
The nine professional pathways a UC Law are:
Most students will choose courses from multiple Professional Pathways as they strive to not only develop a depth of knowledge in certain curricular areas, but also to cultivate a holistic view of law that will allow them to become well-rounded lawyers. Such a curriculum helps students obtain knowledge of various substantive areas of the law, prepare to take a bar exam, and develop professional skills. We encourage all students to select challenging and unique courses from the rich curriculum offered by the UC College of Law. 

Benefits of Professional Pathways
Offering students a variety of options allows for a more customizable curriculum that many law schools don't offer. These pathways offer guidance for course selection so that UC graduates can enter the workplace with a more specialized education. 
Although these students must ensure that they will meet all of the graduation requirements including a small number of required courses, the rest of their course selections can be driven by their own career objectives and a desire to have a rigorous and fulfilling academic experience. The following Professional Pathways are designed to help students identify courses that will be useful to them as they prepare to enter various practice areas in the profession.
Who is my academic advisor?
Breakdown of academic advisor(s) based on Professional Pathway.
Professional Pathway
Advisor
Business and Entrepreneurship Law

Felix B. Chang, Associate Professor of Law and Co-Director, Corporate Law Center

513.556.4555

Criminal Law

Brian Howe

513.556.4276

Environmental & Energy Law

Brad Mank, Associate Dean for Academic Affairs, James B. Helmer, Jr. Professor of Law

513.556.0094

General and Small Practice Law
Center for Professional Development
Health Law

S. Elizabeth (Betsy) Malloy, Andrew Katsanis Professor of Law

513.556.0115

Innovation, Technology, and Intellectual Property

Timothy K. Armstrong, Professor of Law

513.556.0171

International Law

Jacob Katz Cogan, Judge Joseph P. Kinneary Professor of Law

513.556.0105

Litigation and Alternative Dispute Resolution

Marjorie Corman Aaron, Professor of Practice and Director, Center for Practice

513.556.0114

Elizabeth Lenhart, Professor of Practice

513.556.0011

Public Interest Law
 
Explore UC Law's Professional Pathways!
The University of Cincinnati College of Law's Professional Pathways offers nine specializations depending on the career aspirations of each student. Interested in learning more? Request information today!