At Cincinnati Law, you can chart your own path to success. You'll learn by doing, whether it's in one of the region's Fortune 500 headquarters, at a major law firm, at Federal court, in a governmental office, non-profit or advocacy program.

Cincinnati Law sits at the heart of a highly ranked, research-intensive public university with a wealth of resources and access to an international network of successful alumni. Our distinctive advantages play out in a cosmopolitan Midwestern city that is home to world-class arts organizations, a thriving start-up community, professional sports teams and a vibrant parks system.
Faculty-led, Student-centered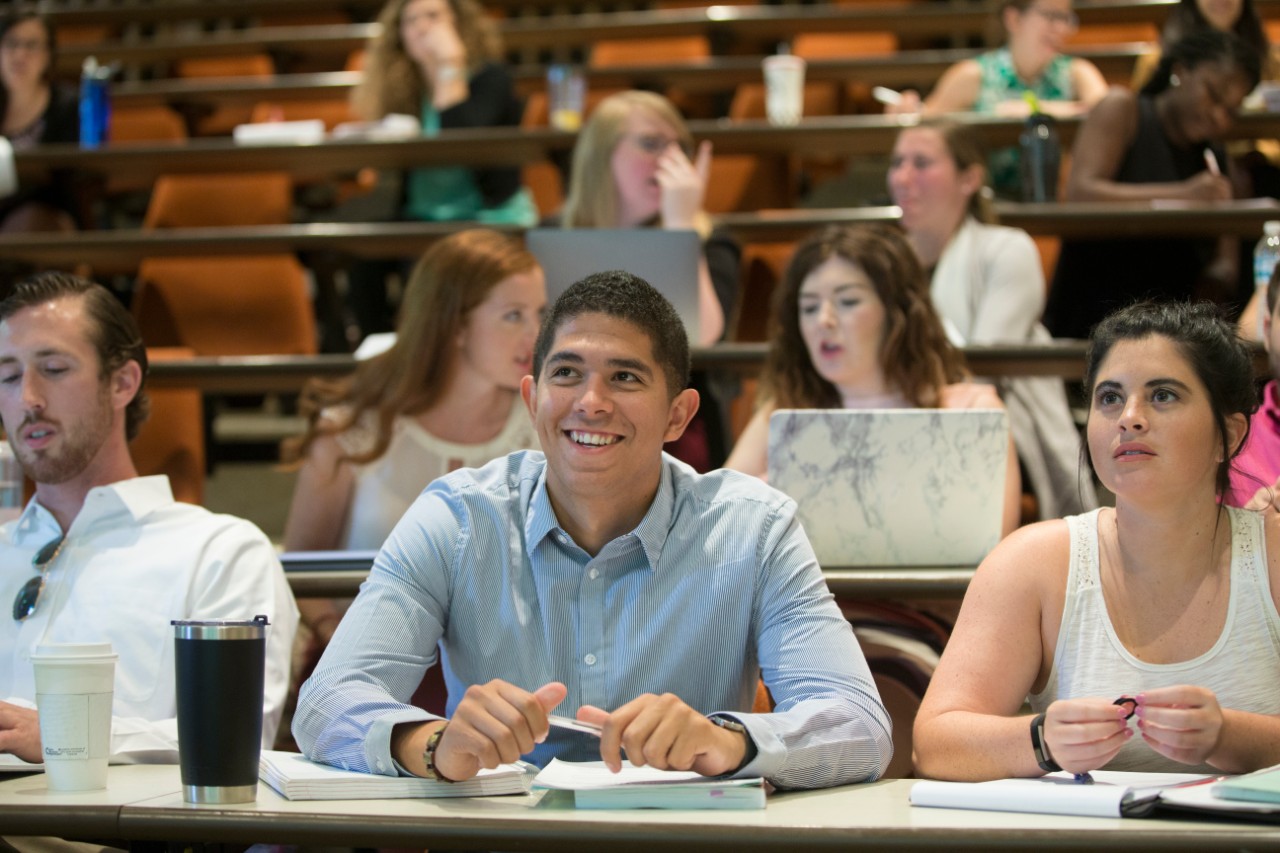 At Cincinnati Law, you'll learn from the best. Our faculty includes award-winning global thought-leaders, sought-after scholars, renowned lecturers and educators, and deeply engaged community leaders and activists.
Our 8:1 student to faculty ratio means you'll get the attention you need to thrive as a law student and future attorney. 
Every year, we welcome a diverse group of students who are focused on making their mark on the world. Their interests span the public and private sectors, and our courses and experiential opportunities deliver.
Our Professional Pathways offer a glimpse into the depth and breadth of career-focused opportunities we'll prepare you for. Through our curricula and career-centered programming, you'll not only learn how to think like a lawyer, you'll pave your own path to the profession
You can choose from the following professional pathways
"My experience at Taft Stettinius & Hollister LLP taught me so much about the legal field during my three-year internship as a student. Taft complemented what I was learning at Cincinnati Law. I could see how the curriculum from my courses applied in the real world.
Annie McClellan Class of 2019
Work on one of our leading journals. Develop your client counseling skills through simulated learning experiences. Plan exciting and intellectually stimulating events and programs with a student organization.
As a student at Cincinnati Law, you'll have a variety of opportunities to learn and improve your skills, both inside and outside the classroom. Working alongside other students, faculty, and staff, you'll contribute to a collegial and enriching environment at the College of Law, all while learning how to think, act, and be a lawyer.

I chose Cincinnati Law because I was made to feel not only welcome, but wanted, as though the staff and faculty thought I could make a meaningful contribution to the College...that I could bring something to the classroom and community. I wasn't made to feel like that elsewhere.
Bennett Allen, Class of 2016 Rego Park, New York
Cultivating Citizens of the World
We pride ourselves on the connections we foster across disciplines, between theory and practice, and among communities—local, national, and global. At Cincinnati Law, you'll work alongside internationally trained attorneys and hone your legal skills in the international arena.

As a JD student, you'll have opportunities to work on a leading human rights journal—the Human Rights Quarterly, intern abroad working for human rights, and sharpen your knowledge of international law in the classroom.
We offer an LLM degree to students with law degrees from other countries. LLM students take classes alongside JD students, sharing their knowledge and real-world experience. 
International Opportunities