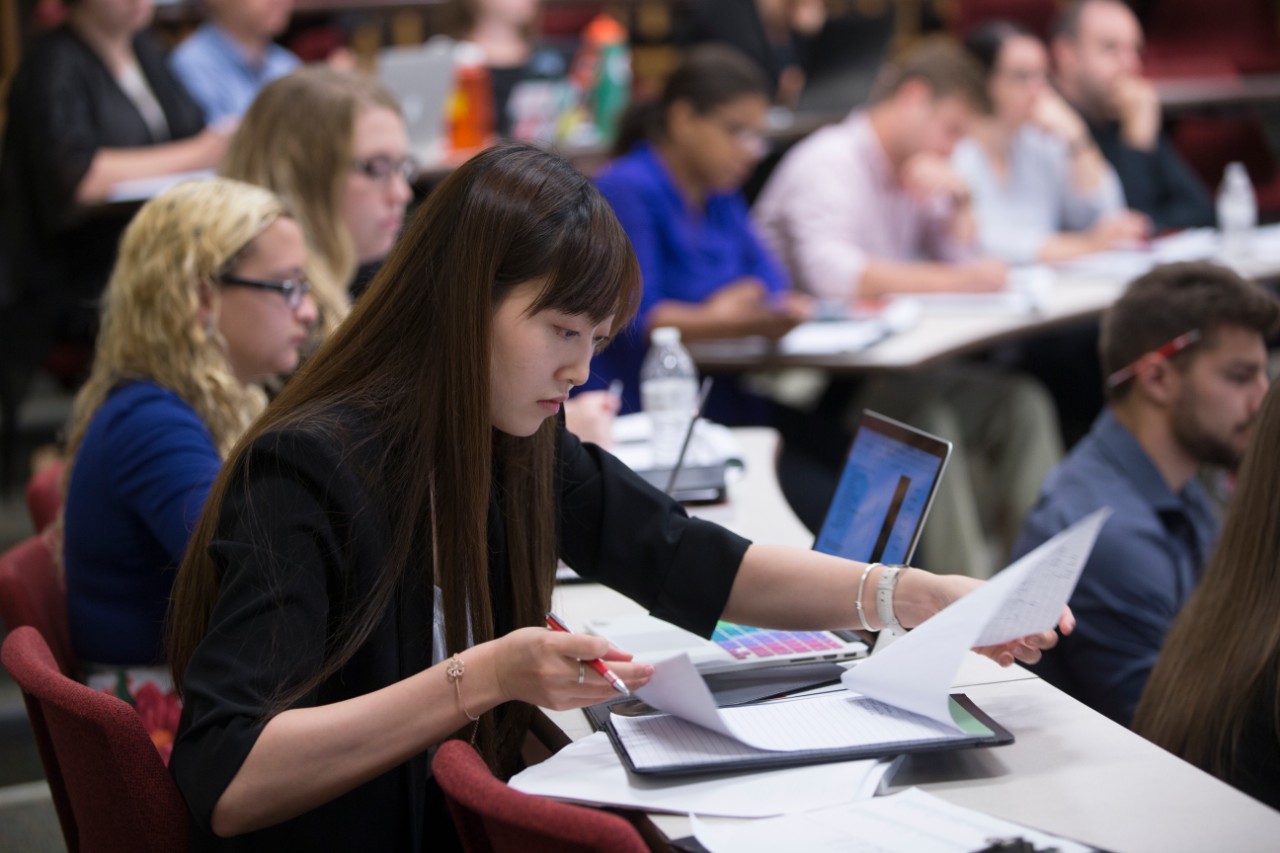 At Cincinnati Law, our primary offering is the JD, or Juris Doctor, degree. But we also offer specialized dual-degree options, a growing international LLM program and legal certificates that you can earn in just one semester.

All accepted students also gain access to our faculty experts, exciting real-world learning opportunities and a community of learners dedicated to pursuing justice.
UC Law's JD program builds your foundation of legal knowledge with the support of a small learning community and a faculty mentor. You will learn to think and reason like a lawyer and understand the values and ethics of the legal profession. You can also focus your professional path in a key area such as business law or criminal law.
Our LLM in the U.S. Legal System provides an in-depth understanding of the U.S. legal process, as well as networking opportunities for internationally trained lawyers. Cincinnati Law LLM students are integrated into the JD classes and can also design a course of study to advance their own professional careers.

Master of Legal Studies (MLS) Program
Our online Master of Legal Studies program is designed to grant students a working knowledge of the law that they can put to use in an industry or career that interacts with the law. This fully online, asynchronous legal studies program is designed for working professionals who would benefit from a sophisticated understanding of the U.S. legal system but do not intend to practice law.  It helps professionals understand laws and regulations so they can perform better in their current and future roles.
Maybe you have a double passion. Or maybe you see the power of combining legal expertise with skills in subjects as disparate as education and architecture, entrepreneurship and marketing. Cincinnati Law offers joint degree programs with Business (MBA), Community Planning (MCP) and Womens, Gender and Sexuality Studies (WGSS) for students interested in complementing their legal education with knowledge in these fields.
Professionals who work in fields where legal knowledge can be beneficial or foreign-trained lawyers who do not have the time to invest in a JD or LLM degree can choose a graduate certificate program that can be completed in one semester.