Military & Veteran Students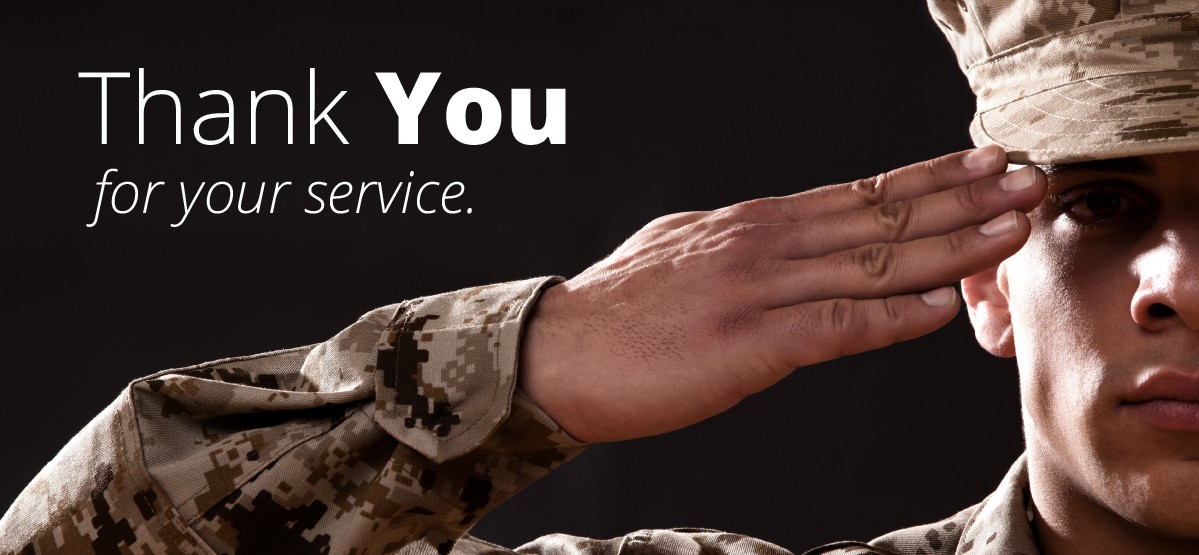 The University of Cincinnati and the College of Law is committed to giving back to those in service  who have sacrificed so much for our freedom. While we have myriad of services for veterans available on campus, we want to bring special attention to the Yellow Ribbon Program.

Military & Veteran Law School Applicants
What is the Yellow Ribbon Program?
The Yellow Ribbon Program allows UC to partner with the VA to contribute funds to our veterans' unmet tuition and fee charges when their tuition and fees charges exceed the amount payable under Chapter 33. UC can contribute up to 50 percent of veterans' unmet costs; the Department of Veterans Affairs will match the amount.
Students will be allotted Yellow Ribbon benefits on a first-come, first-served basis up to the established student-category maximums.  

For the 2020-2021 academic year, there were a total of five (5) Yellow Ribbon scholarships available for College of Law students.  Each student will be awarded up to a maximum of $4,596 for each of the Autumn and Spring terms, for a maximum of $9,192 per student for the academic year. Please note that the number of awards allotted for the College of Law and the dollar amount can vary from year to year.
Students will be responsible for any tuition and fee charges that exceed the per-term and annual maximum amounts established above.  To reduce their per-term tuition and fee charges, student-veterans must review their eligibility for Ohio residency classification under the "Ohio GI Promise" and other residency programs available at UC and take action as appropriate.  Note: financial aid cannot be awarded to students until they have been offered admission to the university.
Step 1: Follow & Complete all VA and Registrar's Office Procedures for Obtaining your Post-9/11 GI Bill Benefits (Chapter 33)
Yellow Ribbon Program benefits can only be applied to UC non-resident surcharges that exceed $250 each term.  Therefore, you cannot be awarded payment of Yellow Ribbon Program benefits unless you are first determined eligible by VA and certified by the UC Veterans Programs & Services Office for Post 9/11 GI Bill (Chapter 33) benefits.
Follow the procedures for obtaining your Post 9/11 GI Bill benefits.
Step 2: Complete & Submit the "Yellow Ribbon Program Application Form"
Apply for Yellow Ribbon benefits by submitting a completed Yellow Ribbon Application Form to the Veterans Programs & Services Office (University Pavilion, 2nd floor). 
Once your eligibility has been verified by the VPS Office for both Chapter 33 benefits and Yellow Ribbon Program benefits, your tuition bill for the term will be credited with the appropriate amount once you are certified for VA benefits for that term. 
Under the "Post-9/11 Veterans Educational Assistance Act of 2008," University of Cincinnati will receive separate Chapter 33 and Yellow Ribbon Program payments for the pursuit of eligible enrollment in approved programs each term for the academic year directly from the U.S. Department of Veteran Affairs for the percentage of the student's tuition and fee for which the student qualifies, as determined by VA. In recognition of this pending payment, University of Cincinnati will credit the student's tuition and fee bill each term for the amount of tuition and fees covered by Chapter 33 and Yellow Ribbon Program benefits.
Important things to remember during the academic year:
Benefits are certified each term separately.  Please take advantage of the Early Registration windows and finalize your schedule as early as possible.
To be eligible for monthly Basic Allowance for Housing (BAH) payment you must be registered (excluding independent study or online classes) at more than the half-time VA pay rate. You are not eligible for BAH or Book/Supply payments if you are still considered "In-service".
Spouses that are still "In-service" are not eligible for BAH or Book/Supply payments.
Book/Supply pay is limited to $1000 per school year and is paid based upon the number of credit hours of enrollment. 
BAH pay is issued at the end of each month once the VA has processed the school's enrollment certification based on credit hours and the State of Ohio cap.
We will issue refund checks to students for any surplus tuition/fee amount after the school has received payment from the VA.
All scholarships or federal aid restricted to tuition and fees must be reported.  The VA is to be the "last to pay" on your student bill so all aid must be considered before we will certify you for benefits.  This includes ROTC scholarships, "TA" pay, etc...
Students receiving the Ohio National Guard Scholarship have these VA benefits applied to their bill first (once processed for the term) and any surplus Guard Scholarship payment will be returned to the unit.
Chapter # 33 students do not have to "verify your enrollment" with the VA at the end of each month to release BAH payment.
If you reduce your pay rate during a term, you will owe the appropriate tuition/fee money back to the VA - along with any BAH paid for the months following that date.
Students that create a debt with the VA (overpayment) will have the debt amount deducted from their BAH checks if not promptly repaid.
Beware of the "X" grade! The "X" grade represents enrollment with no participation in the class.  Students that receive all "X" grades for a term will owe the school all of the tuition/fee money since the school is required to return that money to the VA.
You must notify our office at the beginning of your final term of eligibility of your Chapter #33 benefits.
The maximum benefit you can receive is 48 months of full-time VA benefits with any combination of "chapters."