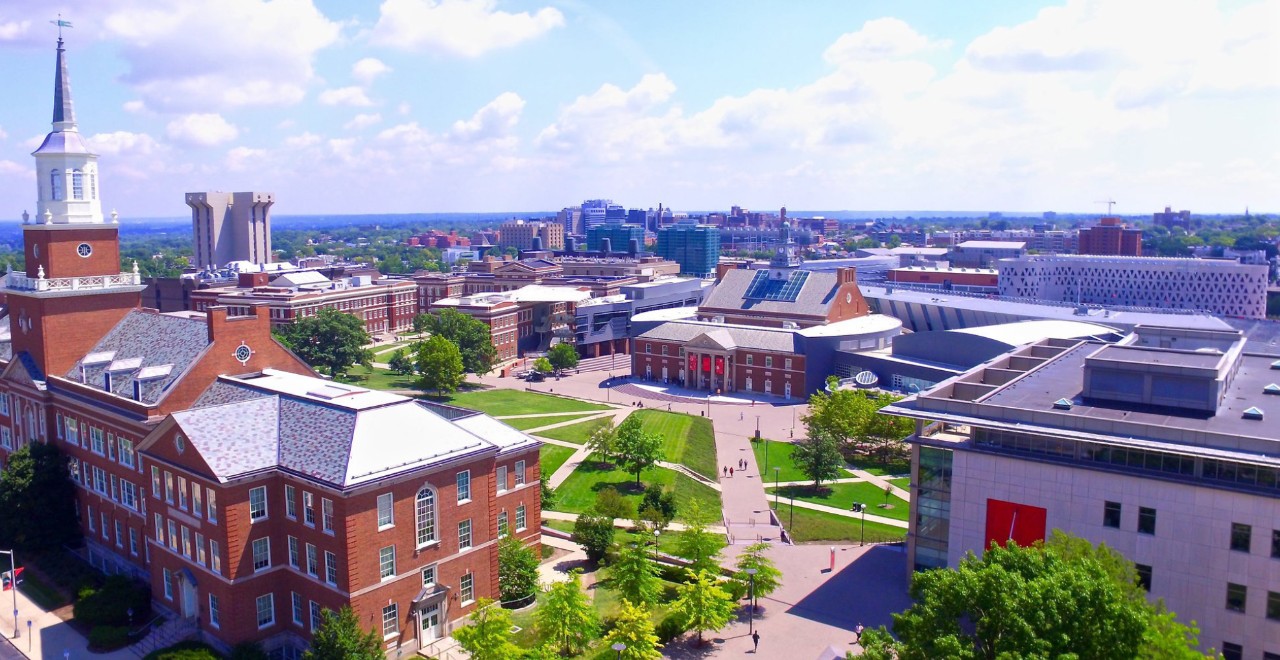 Nation's fourth oldest law school and Ohio's first.
How to Apply to Cincinnati Law
Prospective students interested in applying to the University of Cincinnati College of Law may select from one of the following options below.

Application Deadlines
Fall 2024 First Choice Application Deadline: February 1, 2024

Fall 2024 Recommended Application Deadline: March 15, 2024

Fall 2024 Final Application Deadline: July 15, 2024
Admission to Cincinnati Law is competitive, apply early to maximize your opportunity for admission and scholarship offers.
Admissions decisions are made on a rolling basis by the Admissions Committee when sufficient applications are complete in order to start the review process. The Admissions Committee continues to evaluate application files until late spring. Every applicant will receive a decision letter (accept, waitlist, deny), on average, within two (2) to four (4) weeks of being notified that the applicant's file is complete. A waiting list is established to fill any openings that may occur during the spring and summer.
JD ADMISSION REQUIREMENTS & POLICIES
A full list of admission requirements to the University of Cincinnati College of Law can be found on our Requirements and Policies page.
Joint Degree Programs—Our three joint-degree programs allow students to complete their JDs while earning a Master's Degree—in just 4 years. Learn more about each program at the links below.
The Transfer Admissions page outlines the application timeline and supporting materials needed to complete your application. In order to allow the Admissions Office adequate time to process and review all applications, candidates are urged to apply as early as possible. If you have any questions, please feel free to contact the Office of Admissions at admissions@law.uc.edu or at (513) 556-0078.
LLM to JD Transfer: UC LLM to JD transfer students will submit the same transfer application as JD transfer applications. You can learn more here.
The College of Law is offering a program of study on the US legal system to foreign-trained practicing attorneys and law school graduates. The LLM program is a one-year program which provides a substantive introduction into the US legal process, while allowing students to tailor their studies to particular areas of law.
College of Law Building Virtual Tour
Cincinnati Law's new building is making waves! preLaw Magazine released it's 2022 rankings for Best Law School Buildings and UC Law's new state-of-the-art building was ranked #11 in the nation and awarded an A+ rating. Explore the 360° virtual tour of our new building!
The Impact of a UC Legal Education
At Cincinnati Law, we believe that greatness lies beyond the classroom. Our students gain real-world experience through our renowned centers, high-impact clinics, guaranteed externships, and sought-after fellowship opportunities—some that even begin in the first year of the JD program. You'll find an environment that is collaborate and an academic curriculum that is rigorous and thought-provoking. Top-tier faculty will serve as your partners in learning with class sizes comparable to that of a small private school, and your classmates will become learning companions and life-long friends. Tap into the greater UC network with more than a quarter of a million alumni around the globe and let the power of the Cincinnati connection lift you to new heights. Apply today and discover how Cincinnati Law will ensure you graduate prepared to lead and ready for next. #nextliveshere

Ranked a Top 45 Public Law School - 

U.S. News & World Report

4th Oldest Law School in the U.S. and Ohio's First
One of the Nation's Leading Social Justice Law Schools
2nd in the state for first-time takers (85%) and overall bar passage (82%) on the July 2021 Bar Exam
No. 3 Most Affordable Law School in the nation - U.S. News
An eight-time "Best Value Law School" - the National Jurist
A Top 10 Public Service program - preLaw Magazine 2021

A Top 25 Criminal Law program - preLaw Magazine 2021
A Top 30 Law School with the most Super Lawyers - preLaw Magazine 2021
Ranked a Top School Corporate Law, Public Interest Law, and Trial Advocacy by the National Jurist
8:1 Student-to-faculty ratio

Graduate debt levels nearly $80,000 less than the national law school average
Cincinnati Law's Ohio Innocence Project has helped release 34 individuals who together served more than 650 years in prison for crimes they did not commit.
One of the 25 Most Affordable Places to Live in the U.S. in 2021-2022 -  U.S. News
Cincinnati ranks No. 1 for best places for recent college graduates in 2022 by SmartAsset
Explore a birds-eye view of campus