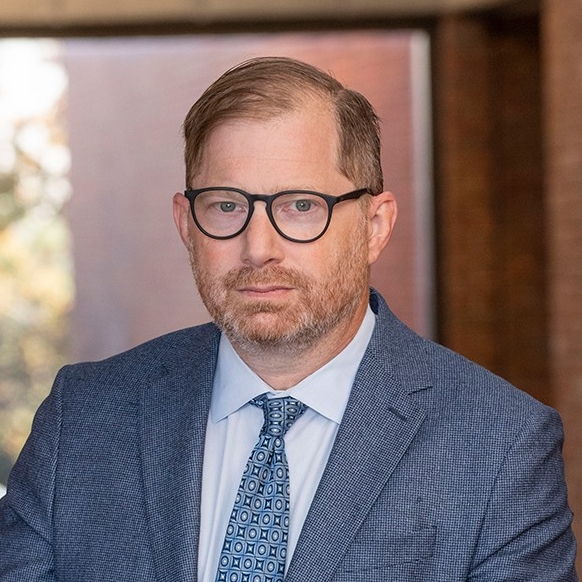 Jacob Katz Cogan
Associate Dean of Academic Affairs | Judge Joseph P. Kinneary Professor of Law | Faculty Director, Cincinnati Center for the Global Practice of Law, College of Law | Affiliate Faculty, Department of History
529 College of Law Building
Jacob Katz Cogan is Associate Dean of Academic Affairs and Judge Joseph P. Kinneary Professor of Law at the College of Law. He is also an Affiliate Faculty Member of the Department of History. He teaches contracts, international business transactions, international tax, and public international law. Professor Cogan earned his JD from the Yale Law School, his MA and PhD in History from Princeton University, and his BA, magna cum laude, from the University of Pennsylvania. Immediately prior to joining the College of Law, he served as an attorney-adviser in the Office of the Legal Adviser at the U.S. Department of State, where he counseled policymakers on international organizations, international law enforcement, and international investment disputes, served as counsel for the United States at the International Court of Justice and the Iran-U.S. Claims Tribunal, and worked on cases at all levels of the U.S. federal courts. He is a recipient the Department's Superior Honor Award.
Professor Cogan's research focuses on the hidden assumptions, informal rules, and constitutive decisions and structures that form the operational international legal system. He also writes about the history of international law. He is the coeditor of Proceedings of the 112th Annual Meeting of the American Society of International Law (2019), The Oxford Handbook of International Organizations (2016), and Looking to the Future: Essays on International Law in Honor of W. Michael Reisman (2011). Professor Cogan's articles and essays have appeared in American Journal of International Law, the European Journal of International Law, the Harvard International Law Journal, the Journal of the History of International Law, and the Yale Journal of International Law, among many other journals. In 2010, he was awarded the Francis Deák Prize of the American Society of International Law.
Professor Cogan is the faculty director of the Cincinnati Center for the Global Practice of Law, the series editor of the Elgar International Law Series, the deputy editor of the Human Rights Quarterly, the book review editor of the International Organizations Law Review, an elected member of the American Law Institute, and a member of the editorial board of Oxford International Organizations. He was previously Associate Dean of Faculty at the College, a member of the Executive Council of the American Society of International Law, and a term member of the Council on Foreign Relations. The College has recognized both his teaching and his scholarship by awarding him the Goldman Prize for Excellence in Teaching and the Harold C. Schott Scholarship Award. He is the publisher of the International Law Reporter, a widely read and relied upon blog on scholarship, events, and ideas related to international law.
BA, University of Pennsylvania
MA, Ph.D., Princeton University
JD, Yale Law School 

Comparative Law
Contracts
International Business
International Law
Legal History
Contracts
International Business Transactions
International Commercial Arbitration
International Litigation and Arbitration
International Tax
Property
Public International Law
Books
Proceedings of the 112th Annual Meeting of the American Society of International Law (co-editor with Kathleen Claussen and Tafadzwa Pasipanodya) (2019)
The Oxford Handbook of International Organizations (co-editor with Ian Hurd and Ian Johnstone) (Oxford University Press, 2016)
Looking to the Future: Essays on International Law in Honor of W. Michael Reisman (Martinus Nijhoff Publishers 2011) (co-editor with Mahnoush H. Arsanjani, Robert D. Sloane, & Siegfried Wiessner)
Articles, Essays, and Book Reviews
Cities in the Shadows of International Institutional Law, 18 International Organizations Law Review 133 (2021) 
Book Review, 81 Zeitschrift für Ausländisches Öffentliches Recht und Völkerrecht 277 (2021) (reviewing Mark Swatek-Evenstein, A History of Humanitarian Intervention (2020))
International Organizations and Cities, in Research Handbook on International Law and Cities 158 (Helmut Aust & Janne E. Nijman eds., Edward Elgar Publishing, 2021)
A History of International Law in the Vernacular, 22 Journal of the History of International Law (2020) 
International Organizations

, 

in

 Concepts for International Law - Contributions to Disciplinary Thought 540 (Jean d'Aspremont & Sahib Singh eds., Edward Elgar Publishing, 2019)

Introduction to Proceedings of the 112th Annual Meeting of the American Society of International Law 1 (with Kathleen Claussen and Tafadzwa Pasipanodya) (2019)
Book Review, 30 European Journal of International Law 349 (2019) (reviewing Juan Pablo Scarfi, The Hidden History of International Law in the Americas (2017))
Article 44, in The Convention on the Rights of Persons with Disabilities: A Commentary 1162 (Ilias Bantekas, Michael Stein, & Dimitris Anastasiou eds., Oxford University Press, 2018)
Book Review, 28 European Journal of International Law 1415 (2017) (reviewing Guy Fiti Sinclair To Reform the World: International Organizations and the Making of Modern States (2017))
Preface to The Oxford Handbook of International Organizations, supra (2016) (with Ian Hurd and Ian Johnstone)
Financing and Budgets, in The Oxford Handbook of International Organizations, supra (2016)
Certain Activities Carried Out by Nicaragua in the Border Area; Construction of a Road in Costa Rica Along the San Juan River, 110 American Journal of International Law 320 (2016)
The Two Codes on the Use of Force, 27 European Journal of International Law 257 (2016) (with Monica Hakimi)
Stabilization and the Expanding Scope of the Security Council's Work, 109 American Journal of International Law 324 (2015)
The Changing Form of the International Law Commission's Work, in Evolutions in the Law of International Organizations 275 (Roberto Virzo & Ivan Ingravallo eds., 2015)
The Decline of 'Drafts,' 11 International Organizations Law Review 1 (2014)
Book Review, 108 American Journal of International Law 371 (2014) (reviewing The Oxford Handbook of the History of International Law (Bardo Fassbender & Anne Peters eds., 2012))
Coordination in Global Health and Its Costs, 107 Proceedings of the American Society of International Law 259 (2013)
International Decision,Stichting Mothers of Srebrenica v. Netherlands, 107 American Journal of International Law 884 (2013)
The 2012 Judicial Activity of the International Court of Justice, 107 American Journal of International Law 587 (2013)
The 2011 Judicial Activity of the International Court of Justice, 106 American Journal of International Law 586 (2012)
The Idea of Fragmentation, 105 Proceedings of the American Society of International Law 123 (2011)
The Regulatory Turn in International Law, 52 Harvard International Law Journal 321 (2011)
Book Review, 105 American Journal of International Law 844 (2011) (reviewing Paul F. Diehl & Charlotte Ku, The Dynamics of International Law (2010))
The 2010 Judicial Activity of the International Court of Justice, 105 American Journal of International Law 477 (2011)
The 2009 Judicial Activity of the International Court of Justice, 104 American Journal of International Law 605 (2010)
Introduction to Looking to the Future, supra, at xiii (2010) (co-author with Mahnoush H. Arsanjani, Robert D. Sloane, & Siegfried Wiessner)
National Courts, Domestic Democracy, and the Evolution of International Law: A Reply to Eyal Benvenisti and George Downs, 20 European Journal of International Law 1013 (2009) (responding to Eyal Benvenisti & George W. Downs, National Courts, Domestic Democracy, and the Evolution of International Law, 20 European Journal of International Law 59 (2009))
Representation and Power in International Organization: The Operational Constitution and Its Critics, 103 American Journal of International Law 209 (2009)
Book Review, 96 Journal of American History 844 (2009) (reviewing Elizabeth R. Varon, Disunion! The Coming of the American Civil War, 1789-1859 (2008))
Competition and Control in International Adjudication, 48 Virginia Journal of International Law 411 (2008)
International Decision, Prosecutor v. Milutinović et al., Decisions on Requests of the United States of America and the North Atlantic Treaty Organisation for Review, 101 American Journal of International Law 163 (2007)
Book Review, 100 American Journal of International Law 278 (2006) (reviewing Michael Barnett & Martha Finnemore, Rules for the World: International Organizations in Global Politics (2004))
Noncompliance and the International Rule of Law, 31 Yale Journal of International Law 189 (2006)
Book Review, 20 Law and History Review 194 (2002) (reviewing Laura J. Scalia, America's Jeffersonian Experiment: Remaking State Constitutions, 1820-1850 (1999) 
International Criminal Courts and Fair Trials: Difficulties and Prospects, 27 Yale Journal of International Law 111 (2002)
Book Review, 88 Journal of American History 1074 (2001) (reviewing Maurice Baxter, Henry Clay the Lawyer (2000))
The Problem of Obtaining Evidence for International Criminal Courts, 22 Human Rights Quarterly 404 (2000)
Book Review, 107 Virginia Magazine of History and Biography 105 (1999) (reviewing The Bill of Rights: Government Proscribed (Ronald Hoffman & Peter J. Albert eds., 1997))
1846 Petition for Woman's Suffrage, New York State Constitutional Convention, 22 Signs: Journal of Women in Culture and Society 427 (1997) (with Lori D. Ginzberg)
Note, The Look Within: Property, Capacity, and Suffrage in Nineteenth-Century America, 107 Yale Law Journal 473 (1997)
The Reynolds Affair and the Politics of Character, 16 Journal of the Early Republic 389 (1996)
Book Review, 53 William and Mary Quarterly 675 (1996) (reviewing Robert Rutland, James Madison and the American Nation, 1751-1836: An Encyclopedia (1996)); see also Communications, 54 William and Mary Quarterly 465 (1997) (replying to a letter from Joyce Appleby)
Book Review, 104 Virginia Magazine of History and Biography 513 (1996) (reviewing Richard Brookhiser, Founding Father: Rediscovering George Washington (1996))
Book Review, 27 Journal of Interdisciplinary History 332 (1996) (reviewing Jack P. Greene, Negotiated Authorities: Essays in Colonial Political and Constitutional History (1994))
Book Review, 63 Pennsylvania History 280 (1996) (reviewing Tony Freyer, Producers Versus Capitalists: Constitutional Conflict in Antebellum America (1994))
A Continental Divide in American History, 112 New Jersey History 79 (1994) (reviewing Stanley Elkins & Eric McKitrick, The Age of Federalism (1993) and James Roger Sharp, American Politics in the Early Republic: The New Nation in Crisis (1993))
2016 Harold C. Schott Scholarship Award
2016 Goldman Prize for Excellence in Teaching