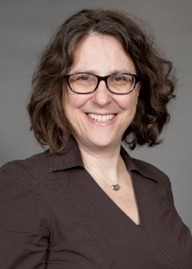 Rachel Jay Smith
Professor of Practice, College of Law
515 College of Law Building
Areas of Interest: Advocacy, Legal Ethics, Legal Research and Writing
Professor Smith teaches in the areas of legal writing, advocacy, and ethics.  She also serves as an Appeals Administrator for the University of Cincinnati.
Before joining the College of Law in 2004, Professor Smith was an associate at Dinsmore & Shohl where her practice focused on environmental law and pharmaceutical products liability.  She had previously served as a Senior Assistant Attorney General in the office of the Wyoming Attorney General representing the Wyoming Department of Environment Quality, Water Quality Division, in administrative and court actions. She also provided daily counseling to the Water Quality Division on transactional and administrative matters.
Professor Smith majored in geology at Barnard College at Columbia University. After a few years in university research and non-profit work, Professor Smith attended the Indiana University School of Law (Maurer School of Law), where she served as an Articles Editor of the Indiana Law Journal and the Director of the Protective Order Project. She simultaneously earned her master's degree in environmental science from the Indiana University School of Public and Environmental Affairs.  After graduating cum laude from law school, Professor Smith clerked for the Honorable Wade Brorby, U.S. Court of Appeals for the Tenth Circuit.
Professor Smith also facilitates Mind-Body groups that promote health and wellness at the College.
BA, Barnard College of Columbia University
MS, Indiana University
JD, Indiana University

Academic Success
Lawyering I
Lawyering II
Legal Ethics
Practical Lawyering Skills
2018 UC Division of Student Affairs Partnership Award
2007 Goldman Prize for Excellence in Teaching
1999 Wyoming Attorney General's Office Unsung Hero Award