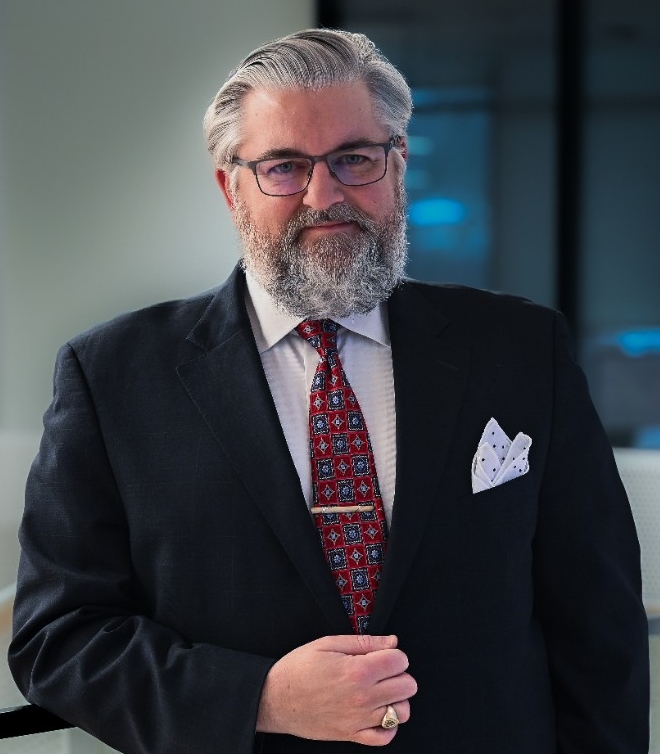 Timothy K. Armstrong
Associate Dean of Faculty & Research | Professor of Law, College of Law
508 College of Law Building
Areas of Interest: Computer and Internet Law, Intellectual Property (Patents, Trademarks, Copyright)
A lawyer and technologist, Professor Armstrong studies the intersection of advanced communications technologies and intellectual property law. His research seeks to explain how changes in technology and changes in law mutually influence one another, and his classes at the College of Law offer students both a firm grounding in cutting-edge doctrinal and policy issues and a complementary set of legal and technological skills.
Professor Armstrong's research has been cited by courts at all levels of the federal system. He has written on subjects including legal protection for computer programs, digital rights management technologies, copyright licensing and other issues surrounding open-source software and similar works, and administrative and regulatory issues. His scholarly publications have appeared in the Harvard Journal of Law and Technology, the Harvard Journal on Legislation, and the Cornell Journal of Law and Public Policy, among others.
Professor Armstrong holds degrees from The University of Texas at Austin and Harvard Law School. Before joining the College of Law faculty in 2006, he served as Assistant Director of the Clinical Program in Cyberlaw at Harvard's Berkman Center for Internet & Society. He also spent eleven years in private legal practice with a large law firm in Washington, DC. As a practicing attorney, Professor Armstrong specialized in Supreme Court and appellate litigation and handled both civil and criminal matters. The subject areas in which he practiced included administrative and regulatory law, antitrust law, intellectual property law, labor arbitration, and government contract disputes. He also represented a public official in a high-profile criminal investigation. He served as a member of his firm's pro bono committee and represented indigent death row inmates in state and federal habeas corpus proceedings, and also participated in several Supreme Court cases on behalf of organizations serving persons with disabilities. He served for one year as a law clerk to Judge John Minor Wisdom of the U.S. Court of Appeals for the Fifth Circuit.
B.A. 1989, University of Texas at Austin
M.P.Aff. 1993, University of Texas Lyndon B. Johnson School of Public Affairs
J.D. 1993, University of Texas School of Law
LL.M. 2005, Harvard Law School
Civil Procedure
Computer & Internet Law
Computer Programming for Legal Professionals
Copyright
Introduction to Intellectual Property
International Intellectual Property Law Seminar
"Fair Use and Functional Works: Understanding Google v. Oracle America, 593 U.S. —, 141 S. Ct. 1183 (2021)," June 22, 2021, Cincinnati Intellectual Property Law Association.
"Developments in LegalTech," at Advances in Legal Analytics, 2021 Corporate Law Symposium, March 12, 2021, University of Cincinnati College of Law (moderator).
"Limitations and Exceptions in International Copyright", Dayton Intellectual Property Law Association, Dec. 13, 2019.
"Defining Social Media," at Use of Social Media Search of Jurors Before, During, and After Trial, Oct. 26, 2018, Cincinnati Bar Association, American College of Trial Lawyers, and University of Cincinnati College of Law Center for Practice.
"Incorporating Copyrighted Industry Standards Into Law," at Intermeddlers or Innovators? States and Federal Copyright Law, Kentucky Law Journal Symposium, Oct. 22, 2018, University of Kentucky Rosenberg College of Law (discussant).