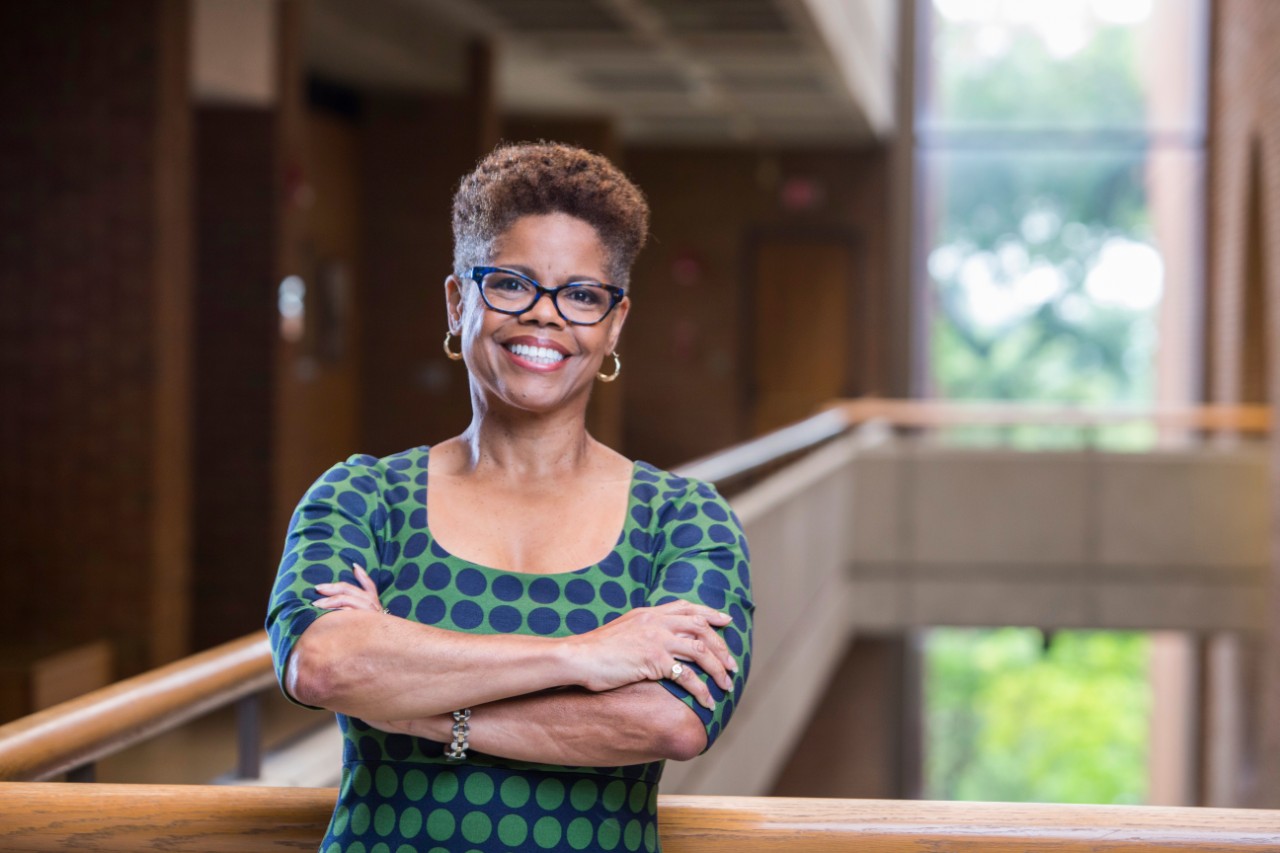 Even Apart, We Are One UC
Just a few short weeks ago, our Office of Admissions had another incredible open house for future Cincinnati Law students. The building buzzed with the energy of current students engaging in classes and college events. And our faculty and staff were doing what they do best—teaching and serving students. We were, as always, moving forward – excited for a visit from the Chief Justice of the Botswana Supreme Court,  the Dean's  Reception, and most of all, graduation. But as we know, even the best-laid plans can go awry. As American writer and journalist Allen Saunders said, "life is what happens to us while we are making other plans."
But I have never been more confident in our ability to come together and exercise our collective ingenuity to not merely overcome, but to thrive.
Dean Verna Williams
Undeniably, the last few weeks have challenged us all. Our patience, our understanding, and our resolve. But I have never been more confident in our ability to come together and exercise our collective ingenuity not merely to overcome, but to thrive.
I have been so moved by all facets of our UC community.  Faculty and staff rapidly transformed our academic program to conform to the lockdown and reached out to isolated students. Alumni and friends have donated to our Student Emergency Fund, which supports students struggling to pay rent or secure basic needs, which is of especial importance now. It is evident that even apart, we are one UC. These examples reflect the Cincinnati Law spirit and illustrate why I am proud to serve as Dean.

I wanted to take a moment to ensure you that despite working remotely, the College of Law is running on all cylinders. The benefit of being connected to a large research university is that we have the resources necessary to tackle challenges head-on and rapidly adapt to a virtual world. I understand there are many questions surrounding what this fall will look like for our students. Please know that those at the highest level of our university administration and senior leadership within the College of Law are currently making those decisions, with safety and health at the forefront of their minds, informed by the Governor's orders.
My colleagues and I also are developing procedures to ensure you experience a smooth transition into your core courses this fall. Our students are at the center of this process; we are committed to doing everything we can to ensure your experience is as normal as possible under these evolving circumstances.

For those of you still making your law school decision, I recognize that Cincinnati Law may be a significant distance from family and friends. This factor may give you pause as you decide where – or even if – to attend law school this fall. As you examine your option, consider that one of the most exceptional qualities of Cincinati Law is our small size and devoted community. Even in times of stress or even crisis, you can and will find community at Cincinnati Law.
The pandemic is a defining moment for our nation, our city, and our law school community. I am confident that together, we can and will meet these challenges where they are, work diligently to stay ahead of them, and come out even stronger on the other side.

With hope and determination,
Dean Verna Williams
University of Cincinnati College of Law