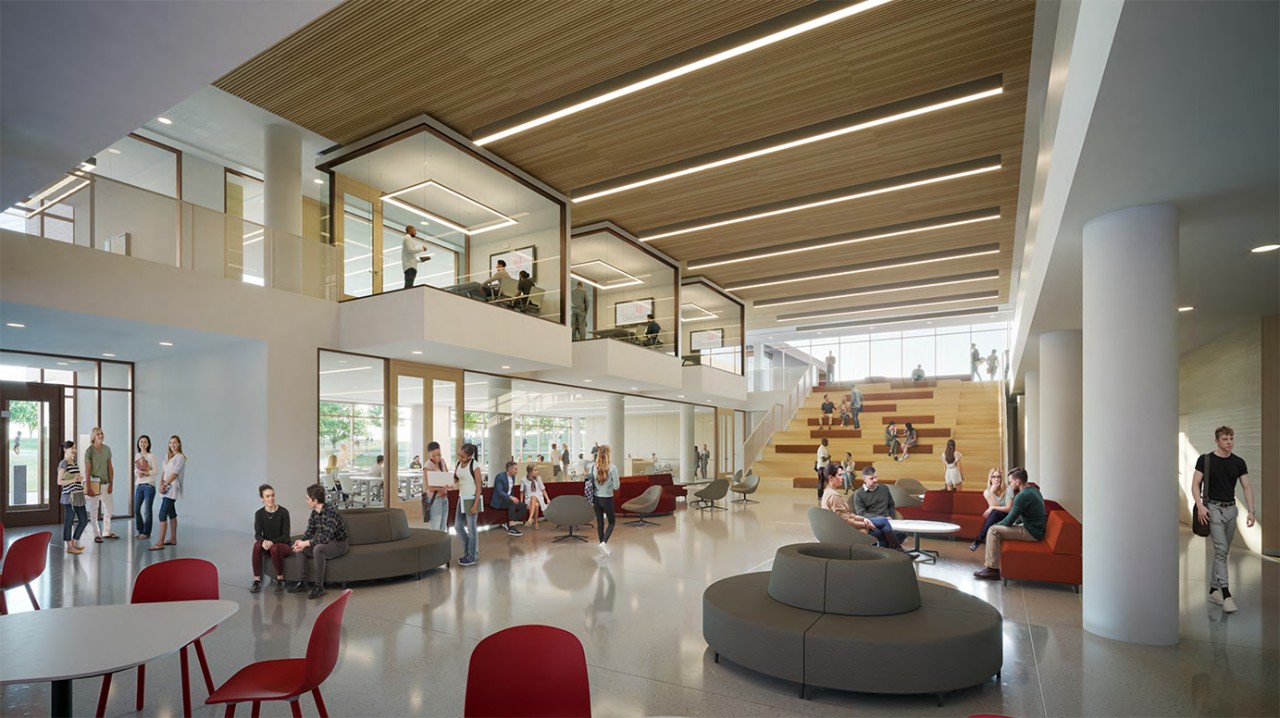 Getting Started at Cincinnati Law
SAVE THE DATE
Mandatory Orientation: August 14-18, 2023
Classes Begin: August 21, 2023
Student Photo Release Form

Keep your current mailing address updated in our system

Catalyst: Watch these short videos to help you navigate your bill, sign-up for direct deposit, and complete your service Indicators & required to-do's.
Bursar Tutorials: Watch these short videos to better understand how to manage your tuition payments, refunds, and more.
Set-up your direct deposit by August 1.
FINAL TRANSCRIPT SENT TO COLLEGE OF LAW  
Previous transcripts sent through LSAC upon applying do not satisfy this requirement.
One official, final transcript from the institution that awarded your bachelor's degree must be sent directly to the College of Law. This transcript must show your final grades and the date your bachelor's degree was conferred. Original transcripts can be sent one of two ways:
Directly from your institution via email from the online transcript student clearinghouse OR
Mailed directly by the institution's registrar to the address below in a sealed envelope with seal intact. 
University of Cincinnati
College of Law Office of Admissions
P.O. Box 210040
Cincinnati, OH 45221-0040
RESIDENCY APPLICATION  
If you are a non-Ohio resident, now is the time to begin thinking about where you will want to live. Students who plan to enroll under the university's Kentucky Metropolitan Rate, Indiana Reciprocity, Forever Buckeye, or other special provision must submit an application and supporting documentation to the University of Cincinnati by August 1, 2023. More information and residency applications can be found here.
The dining option closest to the new building includes a Starbucks in the Lindner College of Business. The next closest dining option is the On the Green dining chall on the grond level of Marian Spencer Hall. 
For more dining options, please visit the Campus Dish website. 
Outside of Campus, there are a few options on location Jefferson avenue and Short Vine.
Recommended Operating Systems:
Windows 10
MacOS – The last three releases.
Recommended Hardware:
Windows
Processor: 8th generation Intel i5 or AMD Ryzen 3 with 2.0Ghz clock speed and quad-core (recommended)
Memory (RAM): 8GB (minimum), 16GB (recommended)
Hard Drive: 256GB (minimum), 512GB (recommended)
Built-in or External Webcam with Microphone and Speakers (These will be needed to participate in synchronous online classes.) 
Mac
Processor: 8th generation Intel i5 with 2.0Ghz clock speed and quad-core (recommended)**
Memory (RAM): 8GB (minimum), 16GB (recommended)
Hard Drive: 256GB (minimum), 512GB (recommended)
We recommend MacBook Pro over MacBook Air
Built-in or External Webcam with Microphone and Speakers (These will be needed to participate in synchronous online classes.) 
Recommended Internet Connectivity:
We recommend that everyone test their internet speed using speedtest.net.  Anything less than 25 Mbps is not a high-speed connection and may affect your ability to participate with video in your online classes. Many of your online classes will be interactive and having high speed internet access will enhance your ability to participate.
Unsupported Devices:
While recent Windows Surface Pro tablets are supported, tablets running iOS (iPads), Android, or Windows RT are not supported for exams and are not appropriate laptop computers. Additionally, computers running Windows 10 S, Chrome OS, and Linux are not supported and will not work with the exam software. If you have any further questions regarding recommendations and support, please contact the UC Law IT department.
Stay in touch with everything going on with the College of Law!
KEEP YOUR ADDRESS UPDATED  As we anticipate possible mailings this summer, it is important that we have your most up-to-date address on file. If you have recently moved or will be moving soon, please let us know via email at admissions@law.uc.edu or call 513-556-0078.

UC EMAIL  The University has issued all new students an official UC email account. If you have any issues logging in, please contact UC OneStop at 513.556.1000.
HEALTH INSURANCE QUESTIONS OR ISSUES, please contact their office directly: UC Student Health Insurance

Zach Edwards: (513) 556-6868 | Leanna Chasteen: (513) 558-3896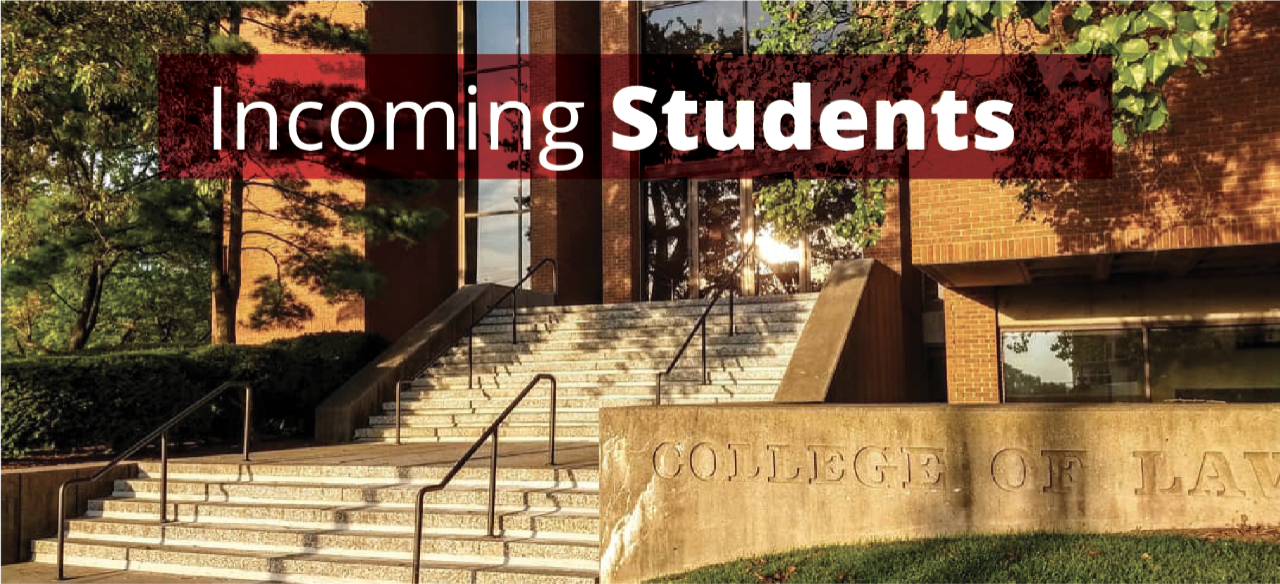 Is Orientation Required?
Yes, orientation is required for all new JD students and will be held in person from Monday, August 14 - Friday, August 18th. A final schedule will be sent to you in mid-to-late July.

How do I register for Fall classes?
Incoming students are automatically registered for fall classes. Every student will be assigned to one of six student cohorts which will determine your class schedule. You will be assigned a cohort and registered for classes by July 1st.
How can I find textbook information?
Once you are registered for classes, you will be able to view textbook information for a particular class via the textbook icons on your schedule in Catalyst or via OneStop's course catalog by clicking on the textbook icon. 
When can I purchase on campus parking pass?
Students can purchase their campus parking passes online once they have been registered for courses. You can find more details about the various garages here. The new College of Law building is attached to the Green Campus Garage.
How can I get my UC Student ID? Deadline August 1, 2023
Once registered for classes, new Law students can request their UCIDs / Bearcat Cards online at https://idphoto.uc.edu. Students will log into this site with the same username and password as they use for Catalyst. Choose "Law College" as your affiliate group in step 2. If you complete this task by August 1, we can provide your ID cards to you at check-in on day 1 of orientation. Otherwise, you can arrange to pick up your ID at the UC ID's and Badges office at a later date and time.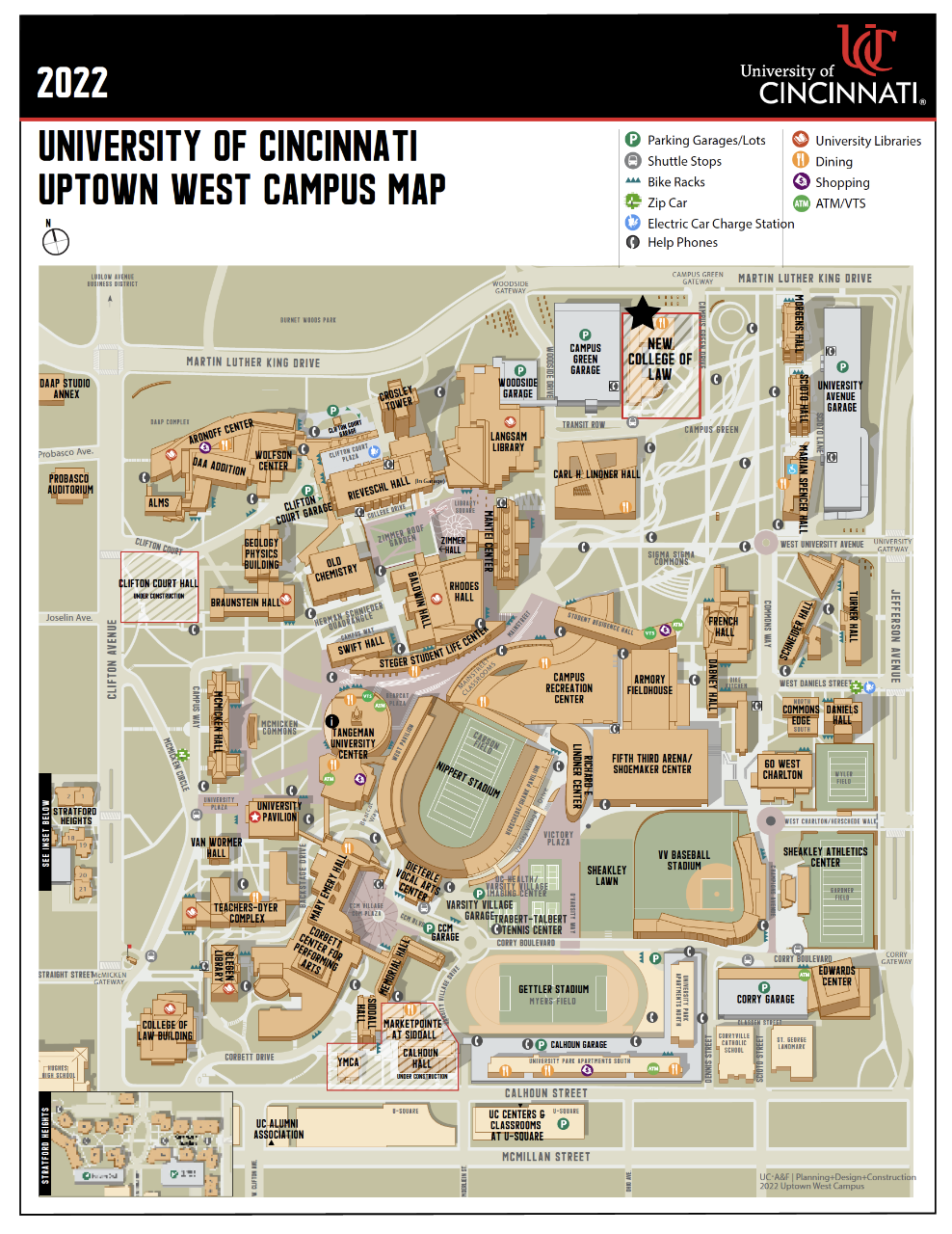 UC Resources for Admitted Students