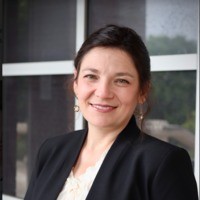 Katharine Jackson
Assistant Professor of Law, College Of Law
440 College of Law Building
Areas of Interest: Commercial Law and Corporate Law
Legal scholar Katharine Jackson has joined the University of Cincinnati College of Law as an Assistant Professor, teaching in the areas of Commercial and Corporate Law.
An expert in the areas of legal theory, democratic theory and business, Jackson's work explores the intersection of law, politics, and economics. Building upon the bridge that law forms between democratic states and economic actors, her research focuses on how moral commitments –legal and political—both intervene in, and are driven by, markets and market players. Her interest in political economy also addresses the nature and legitimacy of the public administration meant to hold corporations to their liberal democratic obligations.
Jackson received her BA from the University of Pennsylvania, JD from William & Mary Law School, LLM in Transnational Law from Temple University, and PhD with distinction from Columbia University. She practiced corporate and commercial litigation in Delaware for several years prior to joining the academy. Professor Jackson then joined the University of Virginia as the DeOlazarra Fellow in Political Philosophy, Politics, and Law. Prior to joining UC Law, she was Assistant Professor of Law at the University of Dayton Law School.
BA, University of Pennsylvania
JD, William & Mary Law School
LLM, Temple University
PhD, Columbia University
Commercial Law
Corporate Law
Wills & Estates
Secured Transactions