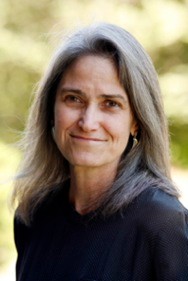 Ann Hubbard
Professor of Law, College of Law
409 College of Law Building
Areas of Interest: Contracts, Disability Law, Employment Discrimination, Remedies
Professor Hubbard teaches in the areas of disability law, employment discrimination law, and contracts and has written and spoken extensively on disability law issues.  Prior to joining the College of Law faculty in 2005, she was an associate law professor at the University of North Carolina-Chapel Hill.
Before beginning her academic career, she was an assistant to the United States Solicitor General where she was involved in the federal government's Supreme Court litigation on various topics. In addition to her service in the judicial and executive branches of government, she worked in both houses of Congress, including serving as issues director and speechwriter for U.S. Senator Terry Sanford.
After graduating from Duke University School of Law, Professor Hubbard clerked for Judge Patricia M. Wald, United States Court of Appeals for the District of Columbia Circuit (1992-93) where her work primarily involved reviewing administrative law decisions. As a law clerk to U.S. Supreme Court Justice Harry A. Blackmun (1993-94), Professor Hubbard reviewed and evaluated hundreds of petitions for certiorari and drafted memoranda and opinions on civil, criminal, and regulatory matters.
BA, College of William & Mary
JD, Duke University

Contracts
Disability Law
Mental Health
Remedies
The Future of "The Duty to Protect": Scientific and Legal Perspectives on Tarasoff's Thirtieth Anniversary, 75 U. Cin. L. Rev. 429 (2006) (symposium)
The Major Life Activity of Belonging, 39 Wake Forest L. Rev. 217 (2004)
Meaningful Lives and Major Life Activities, 55 Ala. L. Rev. 997 (2004) (symposium)
The Myth of Independence and the Major Life Activity of Caring, 8 J. Gender Race & Just. 327 (2004)
Improving the Fitness Inquiry of the North Carolina Bar Application, 81 N.C. L. Rev. 2179 (2003)
The Rights of Health Care Workers with Blood-Borne Illnesses under the ADA, 2 Clinics in Occ. & Environ. Med. 593 (2002)
The ADA, the Workplace, and the Myth of the "Dangerous Mentally Ill", 34 U.C. Davis L. Rev. 849 (2001)
Understanding and Implementing the ADA's Direct Threat Defense, >95 Nw. U. L. Rev. 1279 (2001)
The Major Life Activity of Defining and Pursuing One's Own Dreams, Oregon University College of Law (October 2005)
The Major Life Activity of Making Meaningful Life Choices, Moritz College of Law, Ohio State University (April 2006)
Meaningful Lives and 'Major Life Activities' Under the Americans with Disabilities Act, UNC School of Law Fifteenth Annual Festival of Legal Learning, Chapel Hill, NC (February 2005)
Extending Brown's Promise to Children with Disabilities,University of Illinois Urbana-Champaign, Urbana-Champaign, IL (April 2004)
Caring: Feminist Practice and Major Life Activity, Martha Fineman's Feminism and Legal Theory Workshop, Emory Law School, Atlanta, GA (March 2004)
Famous Opportunities' and Major Life Activities, University of Alabama School of Law symposium titled "Disability Law: Equality and Difference," Tuscaloosa, AL (November 2003)
The Major Life Activity of Caring, University of Iowa School of Law, Iowa City, IA (October 2003)
The Good Life for (Disabled) Americans, Law & Society Association, Pittsburgh, PA (June 2003)
Two Kinds of Arbitrariness in Capital Punishment, Pacific Division of the American Philosophical Association, San Francisco, CA (March 2003)
Character and Fitness of Bar Applicants: Are We Asking the Right Questions?, UNC School of Law Thirteenth Annual Festival of Legal Learning, Chapel Hill, NC (February 2003)
The Major Life Activity of Belonging, Mid-Atlantic Popular American Culture Association, Pittsburgh, PA (October 2002)
Recognizing and Responding to Substance Abuse and Mental Disorders in the Legal Profession, UNC School of Law Twelfth Annual Festival of Legal Learning, Chapel Hill, NC (February 2002)
Disability and the Holocaust: A History Revealed, North Carolina State University College of Humanities and Social Services and North Carolina Council on Developmental Disabilities, Raleigh, NC (October 2001)
Workplace Safety and the Americans with Disabilities Act, UNC School of Law Eleventh Annual Festival of Legal Learning, Chapel Hill, NC (February 2001)
Protecting the Rights of Persons with Mental Disabilities, UNC School of Law Tenth Annual Festival of Legal Learning, Chapel Hill, NC (February 2000)
What Public Teachers and Their Representatives Need to Know About the Protections of the Rehabilitation Act and the Americans with Disabilities Act, North Carolina Association of Educators Regional Representatives, Raleigh, NC (October 1999)
Disability in the Workplace, UNC School of Law Ninth Annual Festival of Legal Learning, Chapel Hill, NC (February 1999)