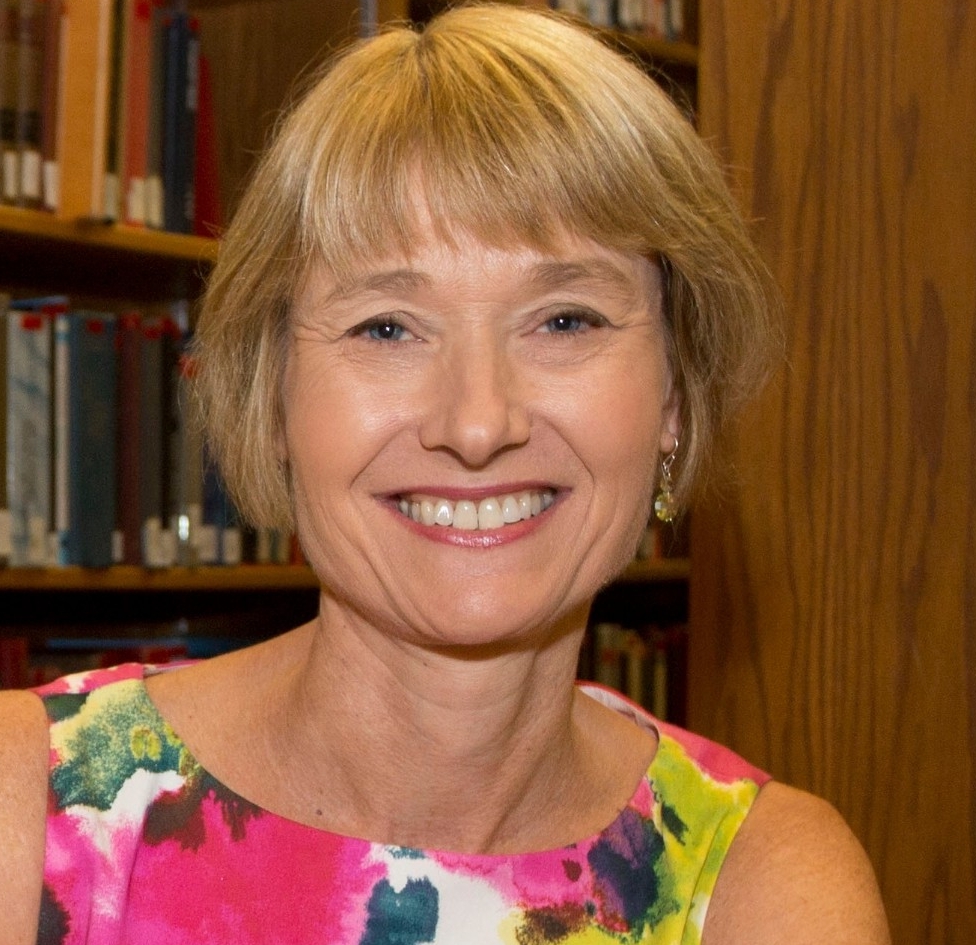 Kristin Kalsem
Charles Hartsock Professor of Law | Co-founder, Nathaniel R. Jones Center for Race, Gender, and Social Justice, College of Law
417 College of Law Building
Areas of Interest: Bankruptcy, Commercial Law, Feminist Legal Theory, Law and Literature
Professor Kalsem teaches in the areas of commercial law, bankruptcy, feminist legal theory, community-based research, and law and literature, receiving several teaching awards since joining the faculty in 2001.  She also is a co-founder and co-director of the College's Nathaniel R. Jones Center for Race, Gender, and Social Justice and the university's joint-degree program in Law and Women's, Gender, and Sexuality Studies, a pioneer program for which the College of Law is nationally known. In 2020, Professor Kalsem was inducted as a Fellow of the Graduate College.
Professor Kalsem writes in the areas of women's legal history and the cultural study of law and received the 2012 Harold C. Schott Scholarship Award for her book In Contempt: Nineteenth-Century Women, Law, and Literature. Her recent scholarship and activism centers around "legal participatory action research" (legal PAR), a community-based approach to advocacy and legal reform.  Her two ongoing legal PAR projects involve training judges in best practices in intimate partner abuse cases and examining predatory lending practices from a critical race/feminist perspective.  Her scholarship has been published in such journals as the Harvard Women's Law Journal, the Michigan Journal of Race and Law, the Southern California Review of Law and Women's Studies, and the UCLA Women's Law Journal.
Professor Kalsem has served as chair of the American Association of Law School's Section of Law and the Humanities and currently sits on the Executive Board of the Section.  She teaches a short course on PAR every summer at Durham University in England and regularly presents papers at national and international conferences. She was also inducted as a Fellow of the Graduate School, University of Cincinnati (selected by peers, approved by the Board of Trustees).

Prior to joining the UC faculty, Professor Kalsem taught at the University of Iowa's College of Law and Department of English while completing her doctoral studies. Her interdisciplinary scholarship on 19th-century women and the law was supported by numerous fellowships and grants, including an American Fellowship from the Association of University Women.
Professor Kalsem practiced law in Chicago with the law firm Sidley & Austin before entering academia.

BA, University of Iowa
JD, University of Chicago
PhD, University of Iowa

Secured Transactions
Bankruptcy
Feminist Jurisprudence
Law, Literature & Gender
Legal Participatory Action Research
In Contempt: Nineteenth-Century Women, Law, and Literature (Ohio State University Press, 2012) (paperback edition issued in 2015)
"Feminist Judging: Theories and Practices," in Oxford Handbook of Feminism and Law in the United States (Oxford UP, 2022) (published in Oxford Handbooks Online, available at oxfordhandbooks.com).
"Judicial Training on Domestic Violence: A 50-State Survey," Nathaniel R. Jones Center for Race, Gender, and Social Justice, Research and Community Resources, https://cincinnatilawsocialjustice.files.wordpress.com/2019/05/50-state-survey-final.pdf
"Judicial Education, Private Violence, and Community Action: A Case Study in Legal Participatory Action Research," 22:1 Journal of Gender, Race, & Justice 41 (2019)
"Anonymity, Privacy, and Confidentiality," in Ethics in Participatory Research for Health and Social Well-Being (Routledge, 2018)
"Theorizing Legal Participatory Action Research: Critical Race/Feminism and PAR," 21 Qualitative Inquiry 262 (2015) (with Emily M.S. Houh)
"It's Critical: Legal Participatory Action Research." 19 Michigan Journal of Race and Law 287 (2014) (with Emily M.S. Houh)
"A Symposium on Social Justice Feminism: Introduction," 2014 Freedom Center Journal 1 (with Emily M.S. Houh and Verna Williams)
In Contempt: Nineteenth-Century Women, Law, and Literature (Ohio State University Press, 2012)
"Stumped: The Story of Stump v. Sparkman" 81 UMKC Law Review 825 (2013)
Book Review (forthcoming Law and History Review) (reviewing Elaine Forman Crane's Witches, Wife Beaters, & Whores: Common Law and Common Folk in Early America)
Book Review, 52 American Journal of Legal History 513 (2012) (reviewing Susan Sage Heinzelman's Riding the Black Ram: Law, Literature, and Gender)
"Social Justice Feminism." 18 UCLA Women's L.J. 131 (2010) (with Verna L. Williams)
"Reconstructions: Historical Consciousness and Critical Transformation." 1Freedom Center Journal vii (2008) (with Emily Houh and Verna L. Williams)
Book Review, 25 Journal of Legal History 659 (2007) (reviewing Morris Kaplan, Sodom on the Thames: Sex, Love, and Scandal in Wilde Times)
"Bankruptcy Reform and the Financial Well-Being of Women: How Intersectionality Matters in Money Matters." 71 Brooklyn Law Review 1181 (2006)
"Women's Work Is Never Done: Employment, Family, and Activism: An Introduction." 73 University of Cincinnati Law Review 361 (2004) (with Verna L. Williams)
"Looking for Law in All the 'Wrong' Places: Outlaw Texts and Early Women's Advocacy." 13 Southern California Review of Law and Women's Studies 273 (2004)
"Law, Literature, and Libel: Victorian Censorship of 'Dirty Filthy' Books on Birth Control." 10 William & Mary Journal of Women and the Law 533 (2004)
"Alice in Legal Wonderland: A Cross-Examination of Gender, Race, and Empire in Victorian Law and Literature." 24 Harvard Women's Law Journal221 (2001)
"In Defense of 'Murderous Mothers': Feminist Jurisprudence in Frances Trollope's Jessie Phillips." 5 Journal of Victorian Culture 179 (2000)
"The Wife's Lament" A Riddle of Her Own." Publications of the Medieval Association of the Midwest 128 (1997)
"Feminist Judgments Project: Approach and Impact," Invited Panelist, Summer Feminist Legal Theory Series, August 2023
"Group Level Assessments: A Participatory Action Research Method," Invited Speaker, Participatory Research Innovation Lab, Durham University, Durham, England, July 2022
"Women in the Legal Profession: Critical Race/Feminist Stories," Dorsey & Whitney, Denver, CO, October 2022
"Asking the 'Other' Question: Stories, Data, Methods, and More Stories," Invited Speaker, Empowered Women Empower Women Symposium, Cincinnati Bar Association, October 2021 
"Antiracism and Allyship," Invited Speaker, Ohio Women's Bar Association, February 2021
"Community-Based Approaches to Judicial Training on Domestic Violence," Invited Speaker, Community Law Wellington and Hutt Valley, Wellington, New Zealand, 2020
"Developing Judicial Training on Domestic Violence: A Case Study," Invited Speaker, Ministry of Health, Wellington, New Zealand, 2020
Hamilton County Domestic Violence Summit Follow-Up Series: Protection Orders, Cincinnati, Ohio, 2020 (program organizer with community partners)
"Researching Diversity," Invited Speaker, Third Annual Leadership Council on Legal Diversity Pathfinder Alumni Meeting, Cincinnati, Ohio, 2019
Hamilton County Domestic Violence Summit: Collaborating for Safer Communities, Cincinnati, Ohio, 2018 (conference organizer)
"Change Makers Conference," Panelist, University of Cincinnati, Cincinnati, Ohio, 2018
Transatlantic Approaches to Racial Equality, Cincinnati, Ohio, 2018 (conference organizer)
"Urban Impact: Co-Researching with Community Partners to Design Trainings on Domestic Violence," University of Cincinnati, Cincinnati, Ohio, 2018
Participatory Action Research: Theories, Methods, and Challenges--A Course for Doctoral Students and Members of Community Organizations," Course Faculty, Durham University, England, 2017, 2018, and 2019
"Contracts-Commercial-Consumer Law: 'In Action,'" Association of American Law Schools Annual Meeting, San Francisco, California, 2017
"Domestic Violence: Changing the Landscape," University of Cincinnati, Cincinnati, Ohio, 2017
"'Dig Where You Stand': Women, Law, and Social Change," Invited Speaker, Ursuline Academy, Cincinnati, Ohio, 2017
"Legal Participatory Action Research: Community Approaches to Legal Issues," Invited Speaker, Centre for Social Justice and Community Action, University of Durham, England, 2016
Dodging the Debt Trap: What You Should Know About Payday, Car Title, and Student Loans, November 2015 (conference organizer)
"Legal Participatory Action Research: Community-Based Initiatives on Intimate Partner Abuse," Invited Speaker, Fifth Action Research Colloquium, University College Dublin, Ireland, 2015
Private Violence: City of Cincinnati Summit on Domestic Violence, 2014 (conference organizer)
"Women, Law, and Literature," Invited Speaker, Des Moines Women's Club, Des Moines, Iowa, 2014
"From Wuthering Heights to Our Own West End: Women's Writing/Women's Advocacy," Harold C. Schott Scholarship Award Lecture, University of Cincinnati, 2014
"Topics of Economic Justice," Faculty Teach-In, Cincinnati, Ohio, 2014
"Law and Narrative: Readings of Stumped," Invited Speaker, The Other Side of Reproductive Rights: The Untold Story and Ethics of Modern Eugenics," S.J. Quinney College of Law, University of Utah, 2014
"Participatory Action Research: A Practical Approach to Economic Justice," Social Justice Feminism Conference, University of Cincinnati, Cincinnati, Ohio, 2012
"Social Justice Feminism," Invited Speaker, Rosenfield Program: "What Is Social Justice?" Grinnell College, Grinnell, Iowa, 2011
"Art and Intervention," Law and Society Association, San Francisco, California, 2011 (program chair and discussant)
"Stumped: A Law and Literature Interpretation," Annual Meeting of the Association for the Study of Law, Culture, and the Humanities, Las Vegas, Nevada, 2011
"A Fresh Start . . . Really?: Limitations on the Bankruptcy Discharge," Cincinnati Bar Association, Cincinnati, Ohio, 2010
"Intersectionality in Action," Critical Race Studies Symposium, UCLA School of Law, Los Angeles, California, 2010
"Social Justice Feminism: Principles and Methodologies," National Women's Studies Association Annual Conference, Cincinnati, Ohio, 2008
"Social Justice Feminism: Words, Movements, Theory, Practice," Annual Meeting of the Association for the Study of Law, Culture, and the Humanities, Berkeley, California, 2008
"Social Justice Feminism, Feminist Legal Theories and Feminisms Conference," University of Baltimore, Baltimore, Maryland, 2008
"Bankruptcy Reform: Challenging Statutory Interpretations," Cincinnati Bar Association, Cincinnati, Ohio, 2007
"Social Justice Feminism: Historical Perspectives," Villanova University School of Law, Villanova, Pennsylvania, 2007
"Statutory Interpretation and the BAPCPA," Cincinnati Bar Association, Cincinnati, Ohio, 2006
"Still More Stories To Tell: Intimate Partner Abuse and Education," Keynote Address, Rape Crisis & Abuse Center Annual Meeting, Cincinnati, Ohio, 2006
"Barriers to Women's Financial Well-Being," Women's Leadership Conference, Oxford, England, 2006
"Bankruptcy Reform and the Financial Well-Being of Women," St. Louis University School of Law, St. Louis, Missouri, 2006
"Critical Perspectives on Commercial Law and Bankruptcy: A Re-Envisioned Reform Agenda," Tenth Annual Latcrit Conference, Puerto Rico, 2005
"A Mock Trial: State of Ohio v. Margaret Garner," Underground Railroad Freedom Center, Cincinnati, Ohio, 2005 (moderator)
"Bankruptcy Reform and Consumer Protection: How Gender Matters In Money Matters," University of Iowa, Invited Speaker Series, Iowa City, Iowa, 2005
"An Intersectional Analysis of Bankruptcy Reform," Chicago-Kent College of Law, Chicago, Illinois, 2005
"Sex, Lies, and the Bankruptcy Code," Annual Meeting of the Association for the Study of Law, Culture, and the Humanities, Austin, Texas, 2005
"Law, Literature, and Libel: Victorian Censorship of 'Dirty Filthy' Books on Birth Control, Law and Society Association," Chicago, Illinois, 2004
"Looking For Law in All the 'Wrong' Places: Outlaw Texts and Early Women's Advocacy," Annual Meeting of the Association for the Study of Law, Culture, and the Humanities, Hartford, Connecticut, 2004
"Outlaw Texts and Narrative Advocacy," Brigham Young University College of Law, Provo, Utah, 2003
"Women's Legal Herstories: Nineteenth-Century Publication of Private Wrongs," Subversive Legacies: Learning From History/Constructing the Future, University of Texas School of Law, Austin, Texas, 2002
"Outlaw Texts: Nineteenth-Century Novels That Don't Police," Law and Society Association, Vancouver, British Columbia, 2002
"To Say the Least": Keynotes of Feminism in Victorial Short Stories, Midwest Modern Language Association, Kansas City, Missouri, 2000 (session organizer and discussant)
"Feminist Jurisprudence: A 'Novel' Approach to Law and Literature," Law and Society Association, Chicago, Illinois, 1999
"'Delicate Matters For Mothers Alone': Family Planning in Jane Clapperton's Margaret Dunmore: or, A Socialist Home, Dickens Project Winter Conference, University of California, Riverside, 1998
"The Spectacle of White Queens: A Cross-Examination of Women, Law, Power, and Empire," Victorian Studies Association of Western Canada, University of Northern British Columbia, St. George, British Columbia, 1997
"In Defense of 'Murderous Mothers': Feminist Jurisprudence in Frances Trollope's Jessie Phillips: A Tale of the Present Day, Midwest Modern Language Association, Minneapolis, Minnesota, 1996
"The Wife's Lament: A Riddle of Her Own," Medieval Association of the Midwest, Northern Michigan University, Marquette, Michigan, 1995
2021 Goldman Prize for Excellence in Teaching

Inducted as a Fellow of the Graduate School, University of Cincinnati (selected by peers, approved by the Board of Trustees)
Award for Faculty Excellence, awarded by the Provost, University of Cincinnati, 2018
2016 Marian Spencer Diversity Ambassador Award, as Co-Director of the Center for Race, Gender, and Social Justice, University of Cincinnati
2012 Harold C. Schott Lecture Award
2010 Goldman Prize for Excellence in Teaching
2003 Goldman Prize for Excellence in Teaching
2000 Best Published Essay Prize, University of Iowa
1999-2000 Woodrow Wilson Award
The AAUW American Fellowship 1999-2000
Ballard Fellowship, Dissertation-Year Ward, 1999-2000
1999 Walter L. Arnstein Prize for Dissertation Research in Victorian Studies, Midwest Victorian Studies Association
1998 John Gerber Teaching Award, University of Iowa
1996 Midwest Women's Caucus Distinguished Paper Award