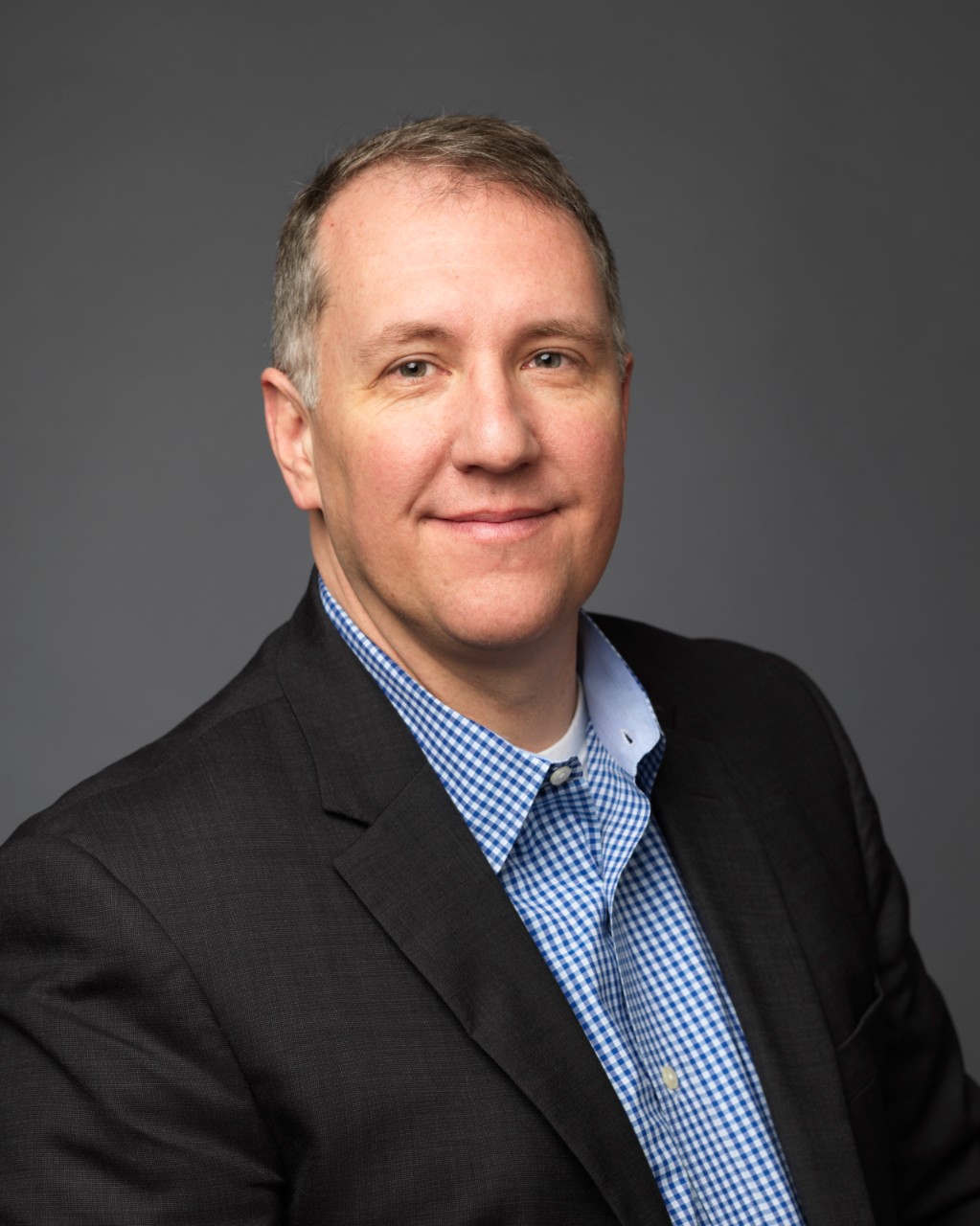 Mark A. Godsey
Daniel P. and Judith L. Carmichael Professor of Law and Director, Lois and Richard Rosenthal Institute for Justice/Ohio Innocence Project, Law Rosenthal Institute for Justice, College of Law
620L College of Law Building
Areas of Interest: Criminal Law and Procedure, Evidence
Professor Godsey is a leading scholar, attorney and activist in the Innocence Movement.
In addition to teaching Criminal Law, Evidence and other courses at UC Law, Professor Godsey co-founded and directs the Ohio Innocence Project. The OIP is recognized as one of the most active and successful Innocence Projects in the country, and to date secured the release of 35 individuals on grounds of innocence who together served nearly 700 years in prison for crimes they did not commit.
Professor Godsey is also a regular commentator on issues relating to wrongful conviction in the national press.  His 2017 book Blind Injustice:  A Former Prosecutor Exposes the Psychology and Politics of Wrongful Convictions is considered a foundational work in the field of wrongful convictions. In 2019, The Cincinnati Opera premiered an original opera, Blind Injustice, inspired by the book and the stories of six of OIP's exonerees.
Professor Godsey and the OIP have also proposed several significant legislative reforms in Ohio, and worked tirelessly to get them passed into law. In 2010, for example, Governor Strickland signed Senate Bill 77, a law proposed and championed by the OIP that has been called "one of the most important pieces of criminal justice legislation in this state in a century," and a law that makes Ohio a "national model" on reforms to reduce and prevent the wrongful conviction of the innocent.  In 2018, Governor Kasich signed the OIP's exoneree compensation bill into law.  The OIP currently has a bill pending that would require police to record interrogations, and plan for a full legislative agenda in future years.
Professor Godsey has been a leading figure in spreading awareness of wrongful convictions around the world, and with assisting lawyers and scholars in other countries to establish mechanisms for fighting wrongful convictions. He has lectured and consulted on the subject in Asia, Africa and Europe, including before the Supreme Courts of China and Poland, and helped establish the European Innocence Network.  He is currently working with a global coalition of lawyers and activists to make the right of incarcerated persons to DNA testing and other methods to prove their innocence and obtain their freedom declared an international human right by the United Nations.  
Professor Godsey graduated from the Moritz College of Law at The Ohio State University and then clerked for Chief Judge Monroe G. McKay of the U.S. Court of Appeals for the Tenth Circuit in Salt Lake City, Utah. He then practiced civil litigation and white collar-criminal defense at Jones, Day in Chicago and New York City.
Next, Professor Godsey joined the Department of Justice as an Assistant United States Attorney (AUSA) for the Southern District of New York, where he prosecuted federal crimes ranging from political corruption to hijacking to organized crime. He received several awards for his performance as an AUSA, including the Director's Award for Superior Performance, presented to him by then-Attorney General Janet Reno.
In 2022, he was awarded an honorary doctorate in humanities by Xavier University for his decades of work to free the innocent and delivered the undergraduate commencement address.
BS, Northwestern University
JD, The Ohio State University

Criminal Law
Criminal Procedure I
CSI the Myth
Evidence
Ohio Innocence Project
Research Seminar: Wrongful Convictions
The Wire (based on HBO show)
Blind Injustice: A Former Prosecutor Exposes the Psychology and Politics of Wrongful Convictions, University of California Press, (2017)
Innocence as a Global Civil Rights Movement and International Human Right, chapter in Wrongful Convictions and the DNA Revolution: Twenty-Five Years of Freeing the Innocent, Cambridge University Press, (2016)
The Human Factor in Wrongful Convictions Across National Borders, chapter in Understanding Wrongful Conviction:  The Protection of the Innocence Across Europe and America, edited by Prof. Luca Luparia (Wolters Kluwer, 2015)
False Confessions and How Miranda Failed the Innocent , B.U. Law Rev., symposium on the 50th anniversary of Miranda, (2016)
False Justice and the 'True' Prosecutor: A Memoir, Tribute, and Commentary, Ohio State Journal of Criminal Law, Vol. 9, January 12, 2012
She Blinded Me with Science: Wrongful Convictions and the 'Reverse CSI-Effect', Texas Weleyan Law Review, Vol. 17, No. 4, 2011
Professor Mark Godsey on the Sixth Circuit's Garner v. Mitchell, 2009 Emerging Issues 3527 (2009)
Shining the Bright Light on Police Interrogation in America, 6 Ohio St. J. Crim. L. 711 (2009) (reviewing Richard Leo, Police Interrogation and American Justice (2008))
Reliability Lost, False Confessions Discovered, 10 Chapman L. Rev.623 (2007) (symposium)
Reformulating the Miranda Warnings in Light of Contemporary Law and Understandings, 90 Minn. L. Rev. 781 (2006)
Going Home to Stay: A Review of Collateral Consequences of Conviction, Post-Incarceration Employment, and Recidivism in Ohio, 36 U. Tol. L. Rev. 525 (2005) (with Marlaina Freisthler)
Rethinking the Involuntary Confession Rule: Toward a Workable Test for Identifying Compelled Self-Incrimination, 94 Cal. L. Rev. 465 (2005)
The Innocence Revolution and Our "Evolving Standards of Decency" in Death Penalty Jurisprudence, 29 U. Dayton L. Rev. 265 (2004) (symposium) (with Thomas Pulley)
The New Frontier of Constitutional Confession Law—The International Arena: Exploring the Admissibility of Confessions Taken by U.S. Investigators from Non-Americans Abroad, 91 Geo. L.J. 851 (2003)
Miranda's Final Frontier—The International Arena: A Critical Analysis of U.S. v. Bin Laden, and a Proposal for a New Miranda Exception Abroad, 51 Duke L.J. 1703 (2002)
Educational Inequalities, the Myth of Meritocracy, and the Silencing of Minority Voices: The Need for Diversity on America's Law Reviews, 12 Harv. Blackletter L.J. 59 (1995)
When Terry Met Miranda: Two Constitutional Doctrines Collide, 63 Fordham L. Rev. 715 (1994)
Privacy and the Growing Plight of the Homeless: Reconsidering the Values Underlying the Fourth Amendment, 53 Ohio St. L.J. 869 (1992)
Innocence As an International Civil Rights Movement, Trinity College, Dublin, Ireland, June 2015
Human Flaws and Wrongful Convictions Across International Boards, University of Milan, Italy, June 2014
Innocence and Wrongful Convictions in the U.S. and China, Sichuan University School of Law, Chengdu, China, October 2013
The International Expansion of the Innocence Movement, Nehru Memorial Museum, New Delhi, India
Wrongful Convictions and the Adversarial Process, Constitutional Tribunal of Poland, Warsaw, Poland, May 2012
Wrongful Convictions in the International Arena:  Remnin University, Beijing, China, October 2011
The Expansion of the Innocence Movement Internationally, Witwatersrand University, Johannesburg, South Africa, July 2010
Recognized by the Ohio Council for the Social Studies, the state's largest professional organization devoted to advancing social studies education, for its inaugural "Humanitarian Award," September 2017.
2015 Rose Elizabeth Bird Commitment to Justice Award, Death Penalty Focus
2015 Cincinnati Human Relations Commission Champion for Connecting Cultures and Communities Award
2007 TIAA-CREF Award for Distinguished Public Service
2004 Goldman Prize for Excellence in Teaching
2004 Outstanding Recent Alumnus Award
2004 Parker/McFarland Award for Excellence
2004 Superstar of Criminal Law Award
2003 Lukowsky Award for Teaching Excellence