Graydon Law Firm Announces New Fellowship for Cincinnati Law LLM Grads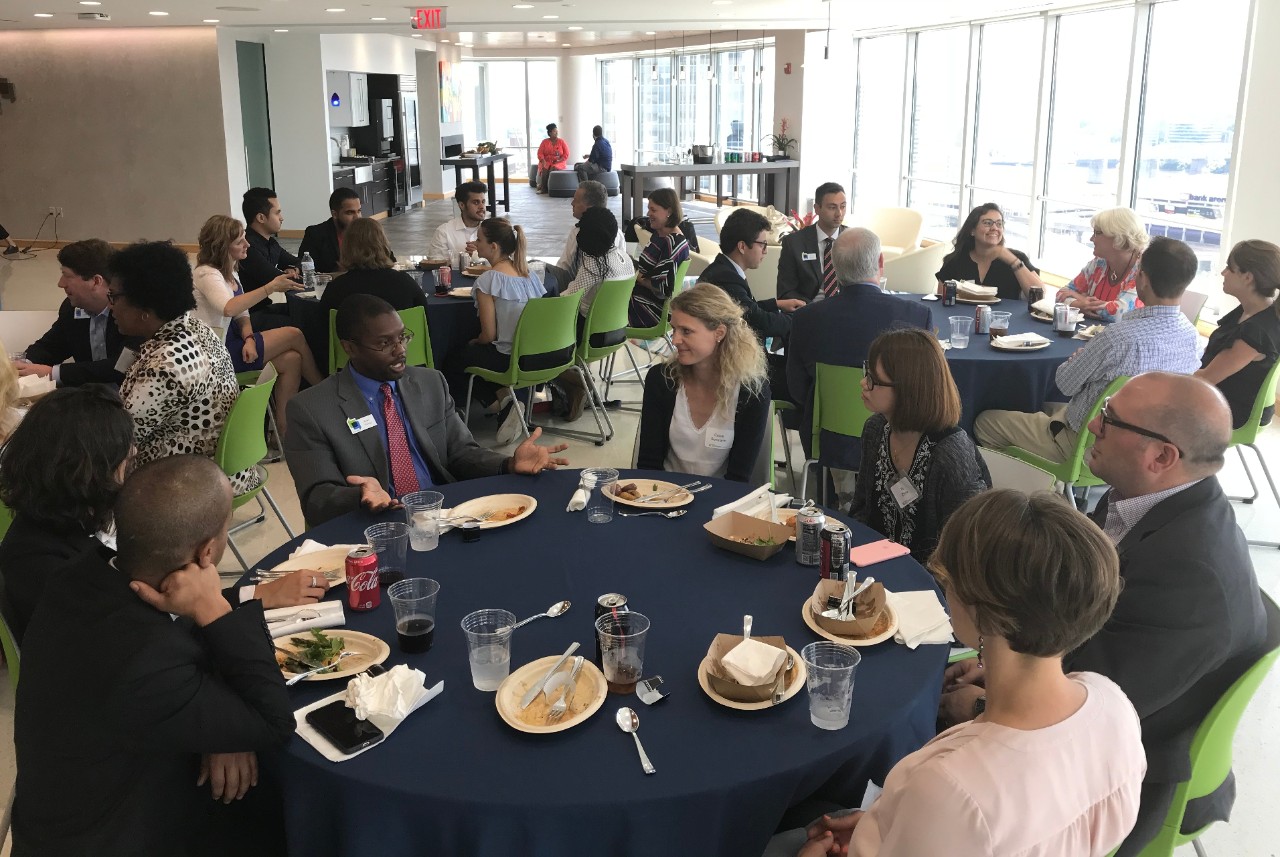 In a new partnership, Graydon announces a new fellowship opportunity for graduates of the University of Cincinnati College of Law's LLM program.    

Cincinnati, OH—Graydon Head & Ritchey, one of Cincinnati's oldest law firms, has committed to offer a post-graduate work experience to one internationally trained lawyer who has completed Cincinnati Law's LLM (Master's degree in the U.S. legal system) program. This new fellowship was created in a partnership between the law firm and the LLM program.
The firm promises the fellow "practical work experience and exposure to a variety of practice areas." Graydon offers services in many legal areas, from litigation and real estate to employment and business.
In conjunction with its mission to become Cincinnati's "most innovative, vibrant, and inclusive law firm," Graydon is launching the fellowship as part of its commitment "to embracing and promoting a diverse and inclusive working environment and community." 
Graydon believes a partnership with the LLM program provides "a unique opportunity to utilize the talents and gain the perspective of an internationally trained lawyer." This perspective resonated with this year's class of LLM students, who visited Graydon for lunch this week. "I appreciated their focus on diversity, welcoming people who come from outside the U.S. and bring various expertise so we can learn from each other," noted Kitso Matlhape, a current LLM student and lawyer from Botswana.
Nora Burke Wagner, Assistant Dean for International Student Programs, said, "Our graduates are highly qualified legal professionals. They each carry not only a unique, international perspective on law, but also real-world legal expertise that makes them an invaluable member of any team. Our grads have had successful experiences at a variety of local law offices, and we are excited to see the impact that this fellowship will have on the legal community of Greater Cincinnati."

Graydon will begin accepting applications for the fellowship in the fall and plans to make its selection in early 2019. The fellowship will commence in July 2019 and will continue through May 2020.   
Established in 1833, the University of Cincinnati College of Law is the fourth oldest continuously operating law school in the country. Our LLM program, established in 2012, has drawn internationally trained lawyers from more than 30 different countries to the tristate. This year's class hails from more than 10 different countries.