Cincinnati Law Virtual Open House
Experience  •  Innovation  •  Community  •  Excellence  •  Lives Here
Whether you are on campus or not, there is so much for you to discover about the incredible opportunities Cincinnati Law has to offer. We know that had you been able to attend our open house in person, you would have seen first-hand how deeply committed the Cincinnati Law community—faculty, staff, students, and legal community—are to ensuring your success in law school and the legal profession.
On this virtual open house site, we are providing you the opportunity to see and/or hear from those you would have during your time on campus. We encourage you to take the time to explore these pages, watch the videos, view the presentations, and get a feeling for what your time will look like as a future Cincinnati Law Bearcat!
Our concurrent sessions (left nav) will provide you an opportunity to learn about our unique fellowship opportunities within our world-renowned Centers and Institutes as well as various student life opportunities. Center fellowships are often life-changing for students and are frequently noted as one of the most meaningful experiences students have at the College of Law—traveling the globe, freeing the innocent, fighting for those most in need. And student experiences like moot court and various student orgs enrich the overall student experience.
Had you been on campus, you would have met many of our incredible faculty members. Our students often note how warm, welcoming, and accessible their professors are. They do not sit in an ivory tower, but thrive in a collaborative and spirited environment driven by innovation and excellence in classroom teaching. And they will serve as your mentors and allies in ensuring you are prepared to lead and ready for next.
And once you're done exploring this site, we encourage you to sit back, get comfortable, and join us for our live informational sessions:
Live Virtual Information Sessions
Friday, April 9, 2021 | NEW Password sent via email & text
Note: Different links for each breakout session.
Full list of breakout session and links can be found here.
If your first time:

Click on the WebEx Meeting link in the email invite or calendar invite to enter the meeting.
You will be asked to download a plug-in the first time you participate in a WebEx Meeting (do during testing so you are ready).
Next, you may be prompted to type in your name and email address before joining the meeting.
Click on Join
Password: Sent via email and text.
If returning to WebEx:
Click either the Start Meeting button in your email or click the link provided
You will be prompted - Click Open Cisco Webex Start
Click Agree
Click Start Meeting – The screen will launch

If you are using the computer for audio, make sure that option is selected in the middle/bottom of the screen (use computer for audio).
Welcome from Dean Williams
Exciting things are happing at Cincinnati Law! Meet Dean Williams and hear her perspective on what makes a Cincinnati legal education an undeniable value.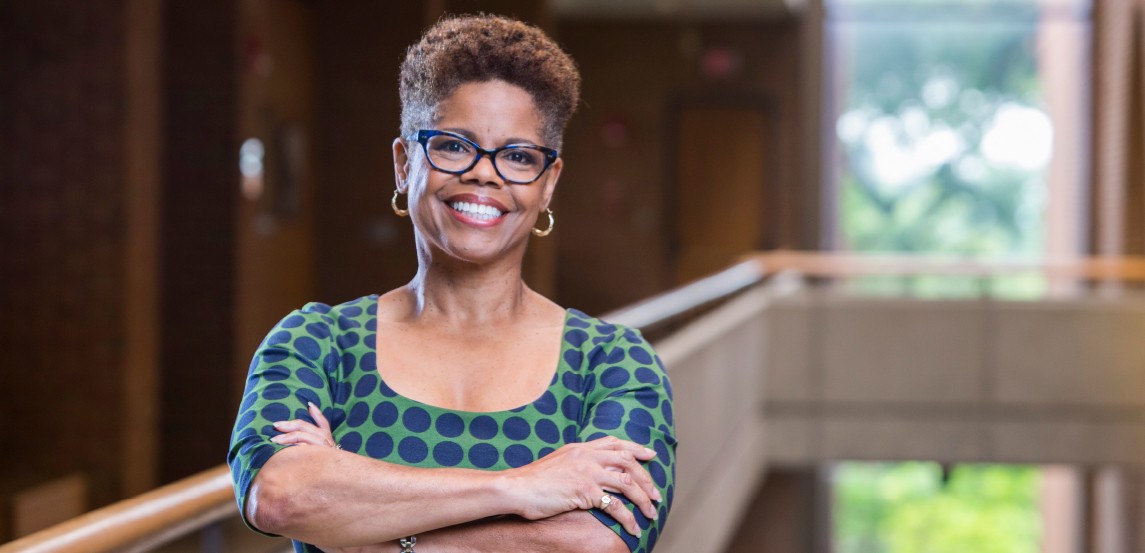 Dear Future LawCats,
I couldn't be more excited and honored to welcome you to the University of Cincinnati College of Law. We have so much to be proud of at UC Law. As one of the nation's oldest law schools, we have a tradition and history of producing generations of thought leaders and advocates dedicated to making a difference. The legal profession needs you now more than ever. And Cincinnati Law is the right place to start your professional journey – whether you seek to work in a small law firm, a public interest organization, or a multinational corporation. 
 
After almost two hundred years of educating attorneys, Cincinnati Law has the resources and experience you will need to succeed. Our faculty are second to none. They will challenge you to think, analyze, and reason differently. Your classmates will push you further and harder than you can imagine, allowing you to reach new heights. Cincinnati Law's renowned centers and institutes provide avenues to help exonerate wrongly convicted individuals, advise entrepreneurs in Cincinnati's competitive start-up environment, work on human rights issues at the International Court of Justice in the Hague, or secure essential protection for survivors of domestic violence, for example. And you can do all of this without succumbing to unbearable debt. 
 
Cincinnati Law is a vibrant and engaged institution with a reach as broad as the horizon. I sincerely hope you will choose to join you us as we train the next generation of 21st century lawyers and leaders. 
Alumni Message: Danyel P. Rickman, JD '15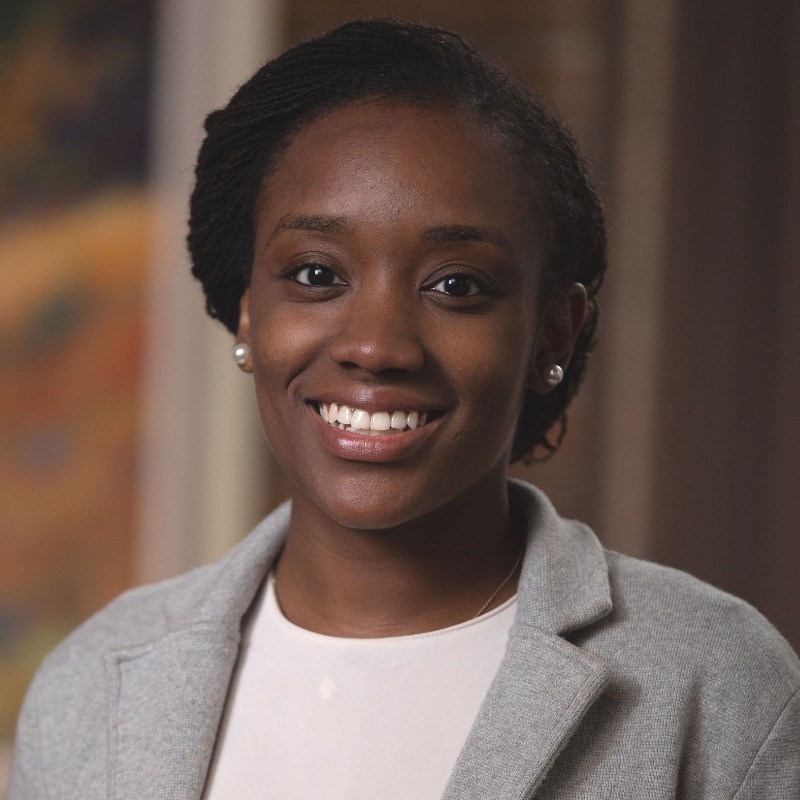 Associate Attorney at Dressman Benzinger LaVelle psc 

First, congratulations on your admission to the University of Cincinnati College of Law! Admission to law school is in and of itself a tremendous accomplishment.  I hope you take some time to acknowledge and appreciate this accomplishment before you tackle your career at the College of Law. I am 2015 graduate of Cincinnati Law and wanted to take an opportunity to share a little bit about my experience there and how those experiences have shaped me into the legal practitioner I am today.
Long before I had the concept of what an actual lawyer does, I knew I wanted to be one. And not just any lawyer, I wanted to be Jack McCoy from Law and Order.  Now that I have a few years of experience, I realize that I didn't actually want to be Jack McCoy but that instead I identified with his strong character, his dedication to what he believed was right and wrong, his dedication to his craft as an attorney, and his ability to be a zealous advocate for the law.  Today, I watch Law and Order and cringe at many of the legal strategies he employs to obtain a verdict but his less cringeworthy traits continue to inspire me.  So, I knew going to undergrad at Transylvania University in Lexington, KY that I wanted to be a lawyer. I completed a major in Anthropology and Spanish hoping the critical skills gained studying cultures, people, and a foreign language would provide me with a strong foundation. As I graduated and looked into law schools, I knew I wanted to attend an institution that wasn't too big, that was within driving distance of both Nashville, TN and Lexington, KY, and that would provide me with the ability to explore multiple areas of the law while I figured out exactly what types of clients I wanted to zealously represent.
Before my visit to Cincinnati Law in February of 2012, I poured over the website and learned everything I could about the law school before stepping foot on campus. My review showed me a school that supported any of the interests that I might develop as I completed my degree. In addition to the institution being able to foster those interests, it was also located in a city which served for the headquarters of some of the largest companies in the United States. The school's proximity to Northern Kentucky and the opportunity to take advantage of the Graduate Metro Rate which significantly reduced my tuition as an out of state student, were the icing on the cake. When I left my on campus visit I realized that I would be able to receive an excellent legal education at a cost that would ultimate allow me to pursue my career of choice.
Like many law students, my first year of law school was stressful, hectic, and full of learning basic legal principles that may or may not be relevant to my current practice. My second year of law school, having figured out the "game" of law school was far more enjoyable as I was able to immerse myself in a course load that served the various interest I began to develop. My second year also included being the Program Assistant for the Center for Race Gender and Social Justice, now named the Nathanial R Jones Center for Race Gender and Social Justice. Through the Center, I quickly learned that my law degree and the critical thinking skills law school equips its graduates with could serve a greater purpose than meeting the needs of clients. Rather, a legal education teaches one to look at the world and find the sometimes complex and nuanced and sometimes mundane and straightforward solutions to the problems the world all to often generates.  My first experience with this was in the summer before my 3L year as a Certified Intern with the Brandery, where I and a classmate were paired together and given about seven startup clients who were all participating in an incubator program aimed at launching their respective companies by the fall. The experience, one available onto UC Law students, gave me the opportunity to provide legal and nonlegal guidance to my clients, provided me with invaluable insights into the importance of sound business formation, and allowed me to put the skills learned in law school to practice. The fall of my 3L year also gave me the opportunity to serve in the Domestic Violence Clinic housed within the Center for Race, Gender, and Social Justice and held at the Legal Society of Greater Cincinnati. The experience allowed me to understand that a lawyer must always be an advocate for the clients she represents no matter how emotionally difficult the case may be, no matter how insensitive a judge or magistrate may behave to a client, and no matter the outcome of a hearing. If anything, my time at the DV Clinic taught me that law school teaches you the black and white of the law but legal experience will teach that the law is grey and not always kind.
Entering my final semester of law school, I had no idea what I wanted to do following graduation. I knew I would take the Ohio bar exam but beyond that, I flat out did not know. Luckily, through relationships and contacts I developed in and outside of the law school, I was afforded the opportunity to meet with Judge Hopkins of the Southern District of Ohio Bankruptcy Court to discuss a clerkship with his chambers.  I jumped at the opportunity. My clerkship with Judge Hopkins demonstrates that the relationship developed during your time at law school will be invaluable. Those relationships may be with a professor, a fellow law student, or legal practitioners. The College of Law is unique in that it provides many opportunities to foster these relationships throughout a student's tenure at the physical building which makes it so much easier to join the profession outside of the building upon graduation.
My time at UC has ultimately culminated in joining a midsize firm, Dressman Benzinger and LaVelle, in August 2017 after the completion of my clerkship with Judge Hopkins. The education I gained at the College of Law and the exposure to the community and clinic available to me as a UC Law student have played a significant part in my success since joining the firm. Without UC Law, I might not be as comfortable as I am talking to clients or opposing counsel because I would not have had the Brandery, the DV Clinic, or a short-term course aimed at teaching law students how to communicate with clients under my belt. Likewise, I may not be as experienced with drafting legal documents if Professor Mangan's Legal Drafting course had not taught me the basics and I may not be as a proficient legal researcher if Advanced Legal research, taught by the Law School's extraordinary library staff, were not offered. Suffice it to say that I came to the College of Law with a dream to be a zealous advocate, sure of what was wrong and what was right, who was dedicated to the practice of law but UC Law made me into the practitioner I am today.
I know you have big decisions to make in the near future, made so much heavier by the last year of a global pandemic, but I hope the experiences I've shared about my time at UC Law aides in your decision-making process. If you decide to become a Bearcat like I did eight years ago, you will have chosen a school that will serve as a launch pad for years of success.
All the best,
Danyel P. Rickman, JD 2015
Associate Attorney at Dressman Benzinger LaVelle psc 
The First-Year Experience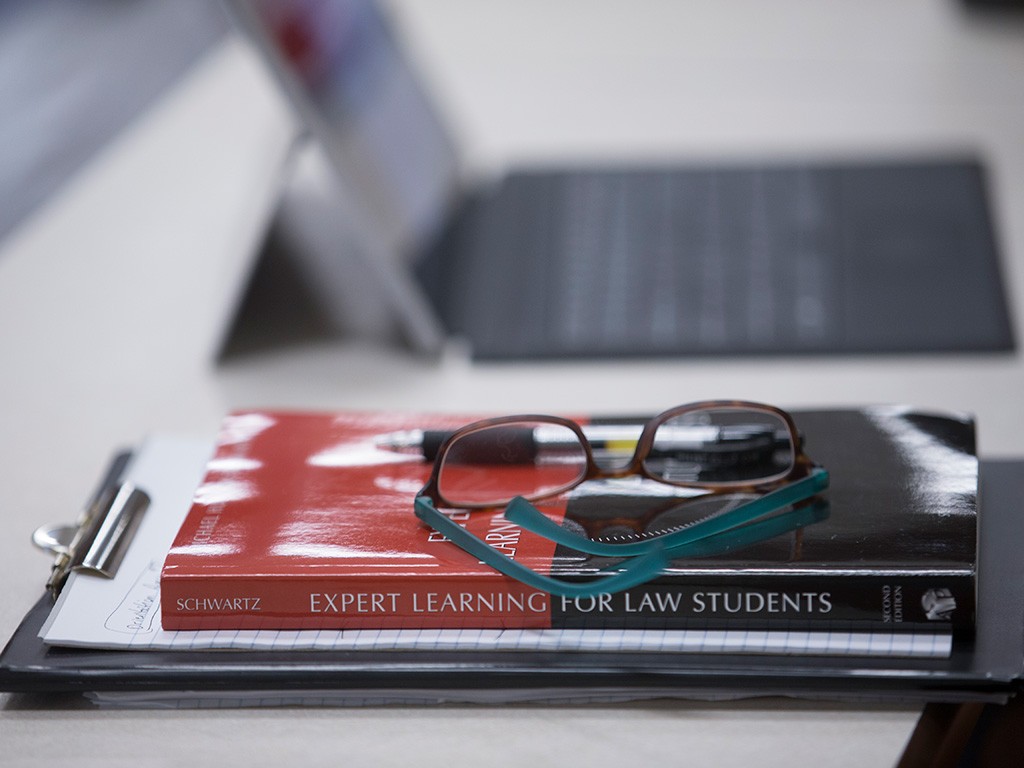 Financing Your Legal Education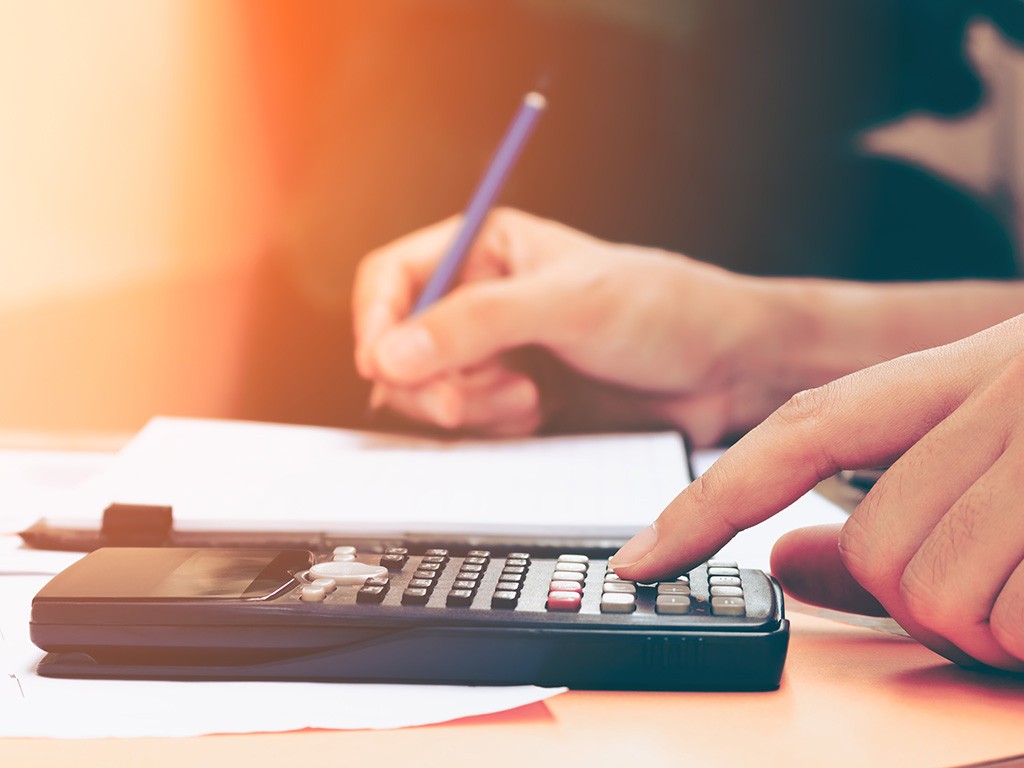 Managing finances in law school is one of a student's top concerns. Learn about different resources from our Dean of Admissions & Financial Aid.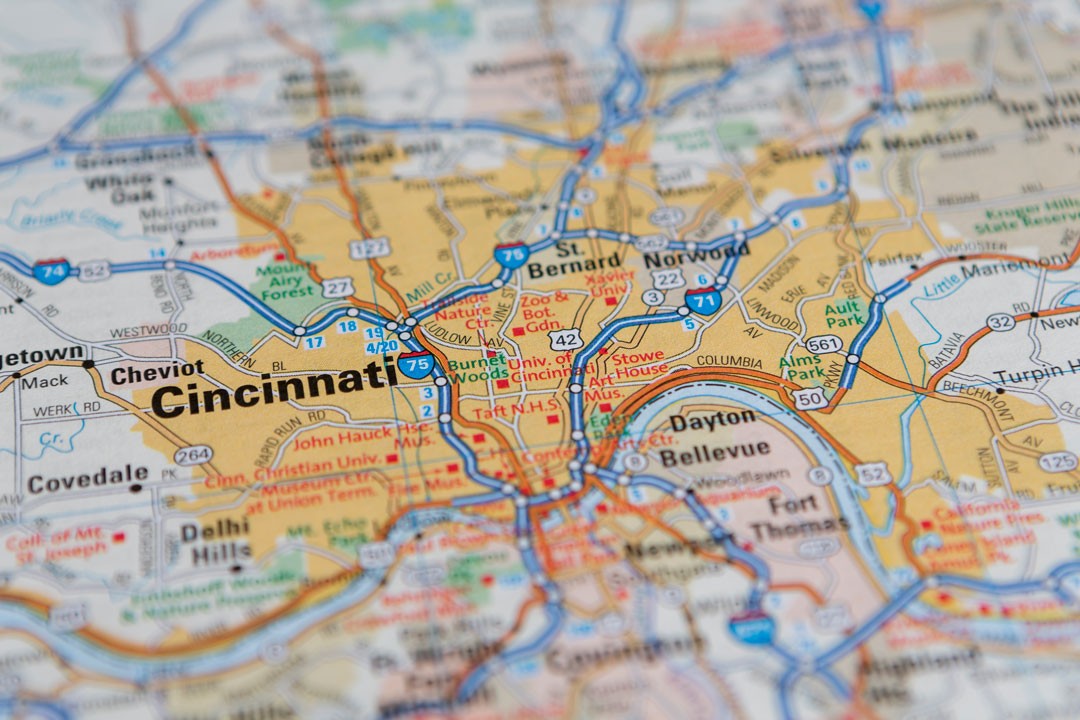 Check out Cincinnati Law's new housing guide to learn about neighborhood overviews, apartment ratings, affordability, and more.
Experience Cincinnati Law through the eyes of a recent graduate. Watch our virtual tour below to get a better feel for our various departments, student spaces, and classrooms.