Give in honor of Admissions Dean Al Watson this Day of Giving
In honor of Dean Watson's contributions to the college over the past 33 years, donate on his behalf this upcoming Day of Giving.
He's served the University of Cincinnati College of Law as the Assistant Dean for Admissions & Financial Aid for 33 years. Now, on the eve of his retirement, Al Watson looks back on his time at the College of Law. You can make your 2019 Day of Giving gift in his honor. All gifts made in Dean Watson's honor will benefit Summer Public Internship Funds.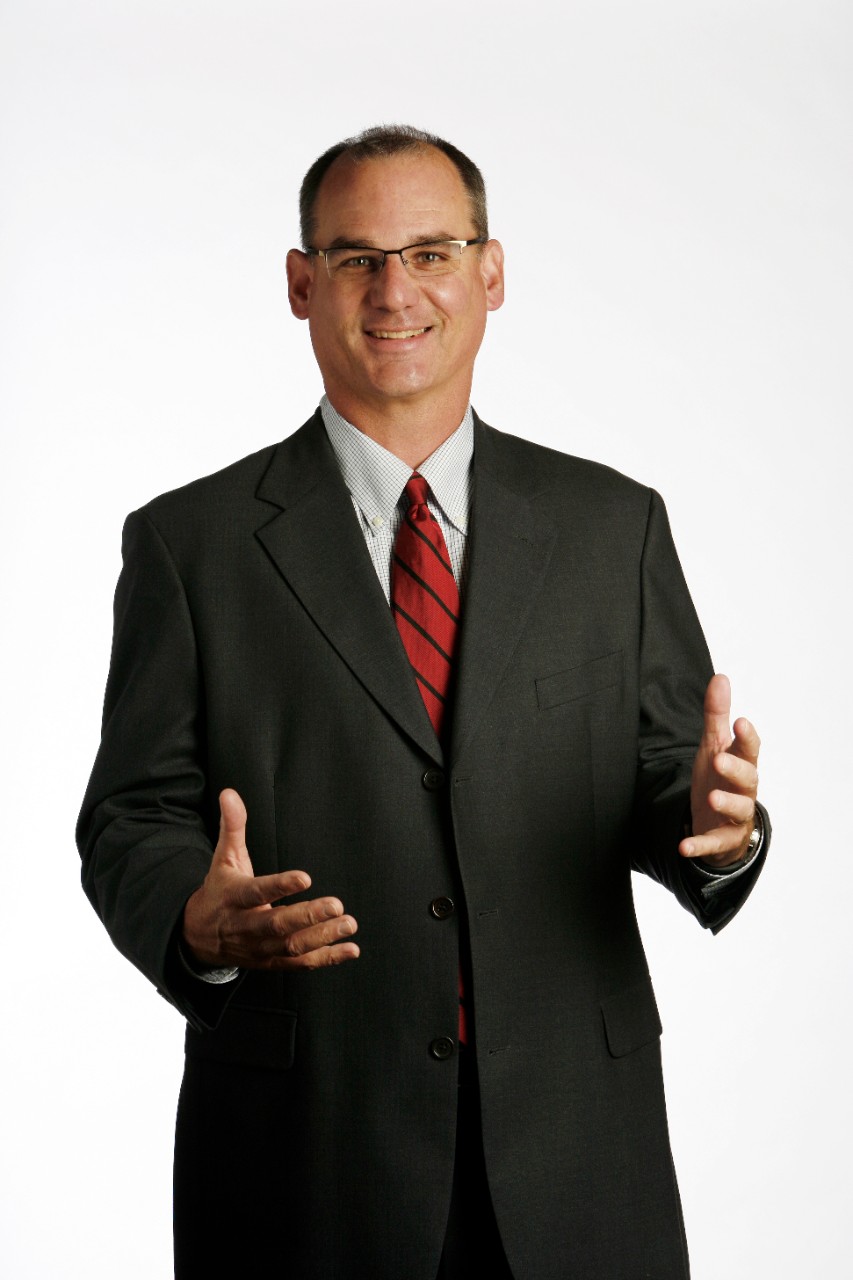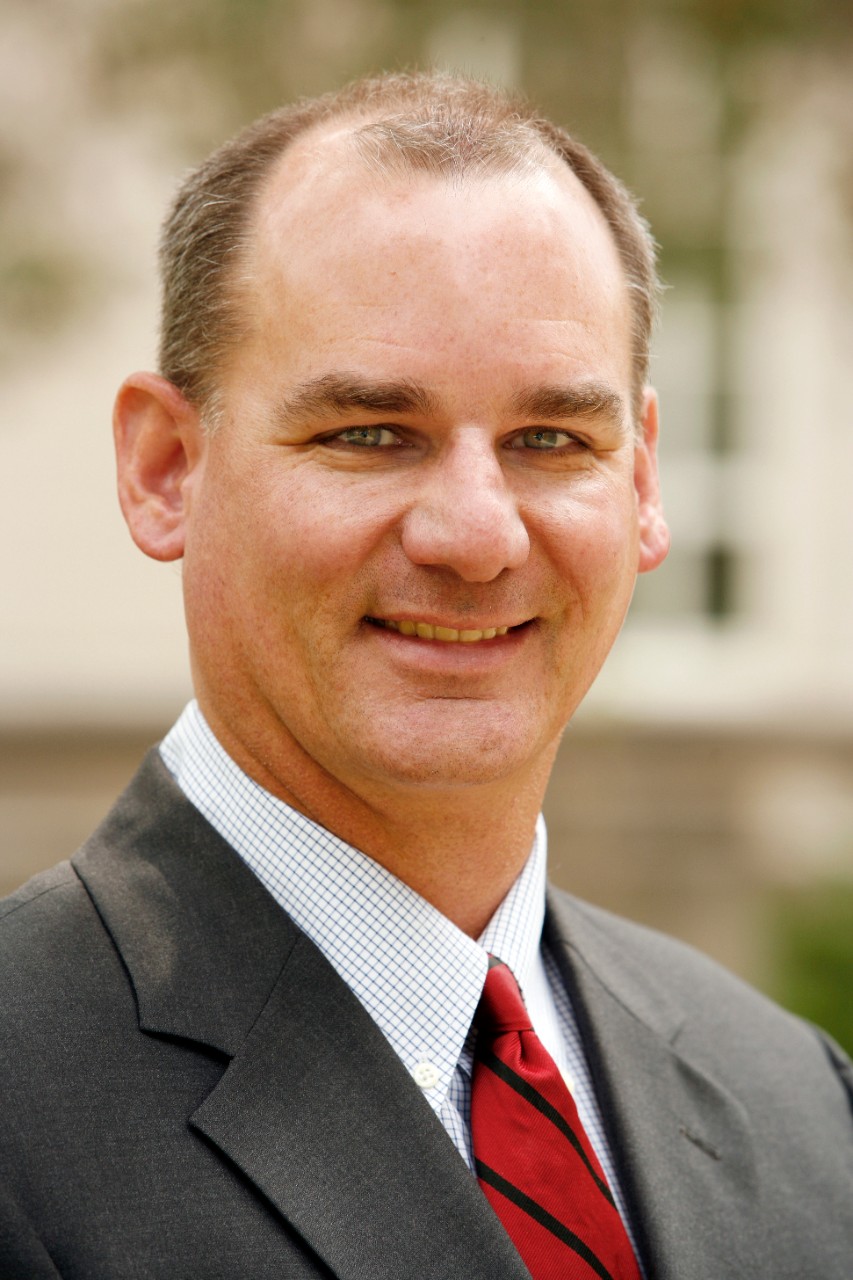 Why did you decide to get into admissions?
I became interested in higher education as a profession through student leadership positions when I as in college.  My Dean of Students at Hope College told me about a master's program at the college in Bowling Green, Ohio so off I went to northwest Ohio for the next two years.  Admissions and athletics were the two areas I became most interested in while at BGSU, and after graduation a job opened up at Wittenberg University in their undergraduate admissions office.  I have always been very thankful to Ken Benne, the Dean of Admissions at Wittenberg, for hiring me for my first professional job.  I had a great experience working in Admissions at Wittenberg;  so after getting married and moving to the Cincinnati area, taking this job at UC law school seemed like the logical step in my career.  And here we are now 33 years later.  Wow.  Time has flown by. 
What is it about the law field that interested you?
Honestly, I really accepted this position to further my Admissions career.  But I was a political science major in college so law and politics have always been an interest of mine.  Working at the law school has really opened my mind to so many ideas and ways to look at the world.  
How has admissions changed during your time at Cincinnati Law?
Probably the biggest change has been the advent of technology.  How did we do anything without a computer, email and the internet?  All those things were new to the law school in the mid-90s.  Plus all of our admissions processes are now done in a paperless manner (thank you, Chad!).
You seem to remember everybody. Do you have a photographic memory?
No, far from it.  Admissions is a people-oriented profession – I try my best to remember places, people and information I read (yes, we really did read all those applications).  We all like to be remembered.  
Dean Williams recently announced the gifts in your name. What does that mean to you?
Law school is an expensive venture, even at an affordable law school like UC Law, so it will be my honor to have my name connected to program that helps students pay for law school.  And thank you Dean Williams – a terrific Dean - who I hope will be our leader for many more years!
What's been your favorite part about working at Cincinnati Law?
I've enjoyed the independence and comradery.  A lot of students have helped admissions over the years– countless tours, phone calls emails – the student help is something I'll remember.  We couldn't have accomplished our successes without that level of student involvement in recruitment.  
What's one of your favorite memories of Cincinnati Law?
The "last class" for Professor Stan Harper comes to mind – a huge crowd in 114, a band, UC Law grad Cris Collinsworth emceeing. And at the end someone handed Stan a can of Hudy and he chugged it. What a hoot (and great teacher) Stan was!
I think my biggest overall memory, though, will be all the faculty, deans and staff who have worked so hard to make UC Law a small, intimate, unique law school experience for our students.  
What's the funniest thing that's happened here?
That is a tough one – I try to find the humor in everything!  
What do you think your legacy will be here?
I tried to treat everyone with honesty and respect – my parents taught me that.  I hope I've lived up to that standard. 
What are your plans for retirement?
This summer I am hoping to spend some time with my wife, Diane, on Lake Michigan in my hometown of South Haven.  Hopefully our kids, Cat and Ben, can make it up as well now that they have grown and flown the coup to Indianapolis and Austin.  I have this addiction called golf that I am hoping to pick at a bit more.  And I am looking forward to getting off the clock, too.  I have been reporting to an office my adult professional life – that part of my job I don't think I am going to miss.
Leave a note for Dean Watson