Charles Jackson spent 27 years in prison for a murder he did not commit.
In the early morning hours of April 7, 1991, police in East Cleveland found 29-year-old Joe Travis dead from a single gunshot wound to the head. On December 16, 1991, the jury convicted Charles of aggravated murder and the charges, and he was sentenced to 30 years to life imprisonment. In the decades that followed, appeals post-conviction motions failed.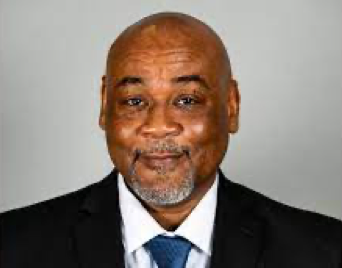 The Ohio Innocence Project secured police reports from the Cleveland Police Department in May 2017. Those reports, which had never been turned over the defense, showed that a key witness presented by the government at the trial could not identify the man who killed Mr. Travis, and that another witness had lied about what he observed at the murder, and a third witness stated that a man who resembled Charles had killed Mr. Travis. Subsequently, an investigator working for OIP located a witness who said he was in the Cuyahoga County jail on unrelated charges when two Cleveland Police detectives visited him, showed him a photograph of Charles, and offered to make that man's pending charges be dismissed if he identified Charles as the shooter.  
In September 2018, a Cleveland judge ordered a hearing on a petition filed by OIP. In preparation for that hearing, OIP's lawyers discovered that a state's witness had lied about her criminal record when she testified at Charles's trial.
On November 27, 2018, the Cuyahoga County Prosecutor's Office agreed that Charles's convictions should be set aside. The judge vacated Charles's convictions and released him. On August 29, 2019, the prosecution dismissed the charges.
In his freedom, Charles has led a remarkable life. He trained as a chef at the esteemed program run by Edwin's in Cleveland and has become a popular public speaker about wrongful conviction. But Charles wanted to show the world that he was not the man the government claimed to be a murderer, but instead, a man who would give life to others. Soon after the charges against Charles were dismissed, he traveled to Florida to donate one of his kidneys to a family member who was in renal failure. After his recovery, he served as the primary caretaker to another man freed by OIP, Isaiah Andrews, who had lost 46 years of his life to prison for a wrongful conviction and was suffering from cancer. Charles provided companionship, care, and comfort to Isaiah until his death in 2022. He is, indeed, a giver of life.
To learn more about Charles's case, please visit the National Registry of Exonerations. Read more about Charles via UC News. 
To support OIP's work to free men and women like the ones you just learned about from this site, please use the donate button below.