Dewey Jones spent 20 years in prison for a murder he did not commit.
Dewey was convicted in 1995 of killing 71-year-old Neal Rankin, who was shot in the head twice at close range in 1993. He was sentenced to life imprisonment.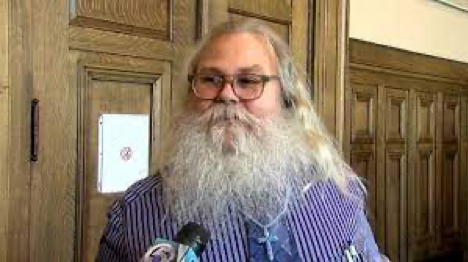 In 2008, The Columbus Dispatch published a series of articles entitled "Test of Convictions," which examined Ohio's evidence-retention and DNA testing policies. Dewey's case was among those described in the article, and the Ohio Innocence Project filed a motion for DNA testing in Dewey's case.
DNA tests were conducted on a piece of rope used to bind Rankin's wrists, a knife, and pieces of Mr. Rankin's shirtsleeves. In April 2012, the tests identified a partial male DNA profile that was neither Dewey's nor Mr. Rankin's. Three months later, on a motion brought by OIP, Summit County Common Pleas Judge Mary Margaret Rowlands vacated Dewey's conviction and ordered a new trial. The prosecution appealed, but the appeal was denied in the fall of 2013.
On December 13, 2013, Dewey was released on bond. On January 30, 2014, the prosecution dismissed the charges.
Dewey's family suffered during his imprisonment, which took him away from his eight children, all of whom were less than 10 years old when he was arrested. The children were placed in foster care, and one died while Dewey was imprisoned. But Dewey moved forward with life. At his baptism after his release, he stated "To me, this is a new beginning. This is like the start of my life—that they'd taken from me before."
Dewey continued to live in freedom in the Akron area until his death in 2021 at the age of 59.
You can learn more about Dewey's case via the National Registry of Exonerations.
To support OIP's work to free men and women like the ones you just learned about from this site, please use the donate button below.