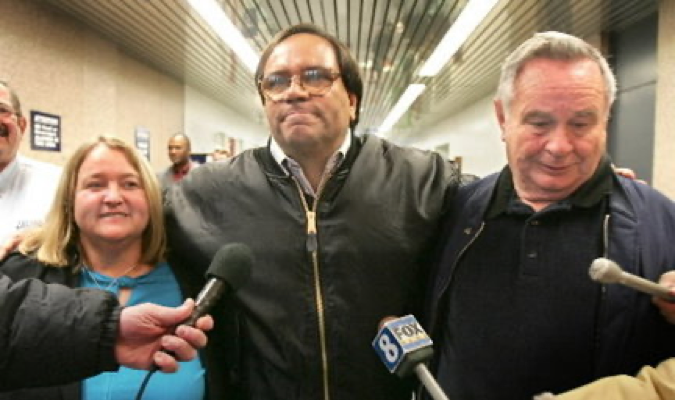 Gary Reece served 25 years in prison for a crime that did not happen.
Gary was convicted in 1980 for attempted murder and rape based solely on the eyewitness testimony of the alleged victim. Investigation by law students working in the Ohio Innocence Project at Cincinnati Law revealed that the complaining witness was mentally ill, had a history of self-mutilation and making untrue allegations against others.
After his release in 2005, Gary moved to suburban Cincinnati, where he lived with his wife, Rita. He worked for a nonprofit organization that provides re-entry services for people who have been imprisoned and served as a motivational speaker around the country. He often told his audiences: "If you want to be free, I mean truly free, you've got to forgive the other person. You've got to let it go. You don't forgive someone for them. You forgive them for you. You no longer let them have power over you."
Gary became ill with lymphoma and died in 2010, with Rita by his side.
To support OIP's work to free men and women like the ones you just learned about from this site, please use the donate button below.