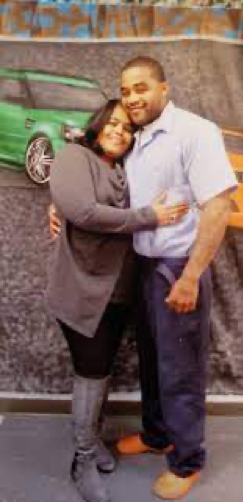 Michael Sutton spent 14 years in prison for a crime he did not commit.
In April 2021, Michael and his friend, Kenny Phillips, were released from prison after a Cleveland judge released them on bond pending a retiral for attempted murder. Michael and Kenny were 17 years old at the time of the crime, in 2006, in which two people were shot and an attempt to shoot a Cleveland police officer.
At trial, there was no physical evidence linking Michael and Kenny to the drive-by shootings. The government's case was based on the testimony of two officers, Daniel Lentz and Michael Keane, who purportedly saw the shooter fire from a car that Kenny and Michael were in. But the jury never heard the testimony of two other police officers, John Lundy and Gregory Jones, who provided affidavits that they, too, were at the shooting scene and that Officers Lentz and Keane were not where they said they were when the shots were fired.  
An Ohio appellate court ruled the government knew about the observations of Officers Lundy and Jones but failed to disclose that evidence even though it was required to do so by U.S. Supreme Court precedent that requires the government to disclose evidence which tends to show someone charged with a crime is innocent. 
Michael is represented by the Ohio Innocence Project (OIP), while Kenny was represented by the Wrongful Conviction Project (WCP) at the Ohio Public Defender Commission.
Learn more here via UC News.
To support OIP's work to free men and women like the ones you just learned about from this site, please use the donate button below.