On March 26, 2003, a grand jury in Cleveland indicted Ruel Sailor on charges of murder, kidnapping, and assault. He was arrested, tried, convicted, and sentenced to 25 years to life imprisonment for crimes he did not commit.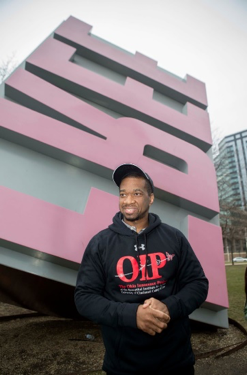 Ruel continued to fight for his freedom through appeals and post-conviction petitions. In 2014, Ruel's attorney, Kimberly Kendall Corrall, requested that a specialized unit – the Cuyahoga County Prosecutor's Office conviction integrity unit – review Ruel's case. That request was denied in 2016. By that time, Jennifer Paschen Bergeron, an attorney and the deputy director of the Ohio Innocence Project, had joined Ruel's legal team. The legal team then submitted additional evidence to the prosecution that cast doubt on the identification of Ruel at the crime scene and other information that tended to cast doubt on the credibility of key government witnesses. 
In early 2017, the conviction integrity unit agreed to review Ru-El's case, and more than a year later, the prosecution and Ruel's lawyers filed a joint motion to vacate Ruel's convictions and dismiss the charges. In that motion, the Cuyahoga County Prosecutor's Office wrote that it "believes that the original theory of this case as presented at trial cannot be upheld and that Ru-El Sailor's convictions cannot withstand scrutiny." He was released and returned to a large loving family, including his beloved daughters.
In his freedom, Ruel has married a wonderful woman, Amy, and together they raise a blended family of nine amazing girls and young women. Ruel is an entrepreneur, and the owner of his own clothing company, Comma Club, which operates a storefront in Cleveland.
Ruel is an impassioned advocate for criminal justice reform, including the prevention of wrongful convictions. He is frequently called upon to speak at public events designed to draw attention to the need for reforms in Ohio's criminal justice system.
To learn more about Ruel's case, please visit the National Registry of Exonerations. 
To support OIP's work to free men and women like the ones you just learned about from this site, please use the donate button below.