Business Law Concentration for LLM Students
The Business Law Concentration for LLM students provides a relevant degree focus in the business and corporate law area, while providing for better professional branding in future pursuits of the students.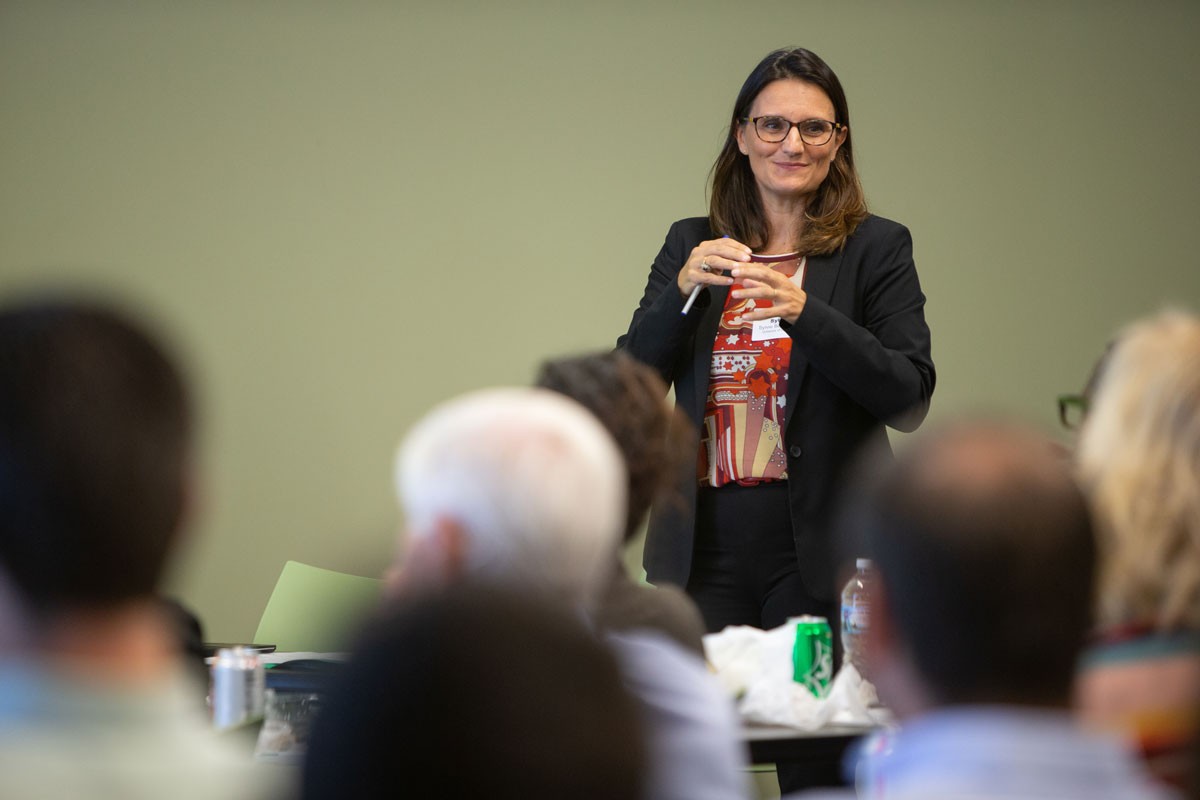 The coursework is similar to the Corporate Law Concentration for JD students but is adjusted to reflect the shorter duration of study and the fact that LLM students are not required to take the 1L courses.
LLM students can complete the degree in 24 credit hours. Two three-credit classes are standard LLM requirements: Legal Research and Writing for LLM Students and U.S. Legal System. The concentration would add three additional required courses. Furthermore, a student would have to take at least one additional course from the business law curriculum elective list below ("elective").
The Associate Dean for Academic Affairs has the authority to waive the elective requirement or allow a course not listed below to satisfy the requirement. Students should be aware that many of these courses are taught only one time each year, and some courses may not be offered every year. You can review our curricula page for a full list of course offerings from recent semesters.
Required Business Law Courses
Contracts
Business Associations
International Business Transactions or Sales
Business Law Elective Courses
Each student must take at least one course from this list or receive a waiver from the Associate Dean for Academic Affairs.
Advanced Legal Drafting
Antitrust
Bankruptcy
Business Basics
Corporate Tax II
Copyright Law
Corporate Finance
Corporate Transactions – Deal Sheet to Close
Corporations II
Entrepreneurship & Community Development Clinic
Immigration Law & Policy: Understanding Contemporary Issues in the US
Individual Research Project (as approved by the Associate Dean)
International Business Transactions
International Commercial Arbitration
International Intellectual Property Law
International Tax
Introduction to Intellectual Property
Legal Drafting, Introduction to
Legal Drafting for LLM Students
Negotiations
Patent Law
Payment Systems
Practical Applications of Immigration Law: Business Immigration Law
Real Estate Transactions
Sales
Secured Transactions
Securities Regulation
Startups, Venture Capital and Private Equity
Trademarks and Unfair Competition
Business Law Experiential Opportunities
We recommend that LLM students pursuing this concentration area consider applying for a legal externship in a law office and/or participating in the Entrepreneurship and Community Development Clinic. Some externships may be better suited for certain students than others. The Director or Assistant Dean in charge of the LLM program and our staff will advise students on which externships would be suitable for them. The application process for many of these placements is highly competitive, and as such they are not guaranteed. 
Learn More About UC Law's Business Law Concentration for LLM Students
Through UC Law's Business Law Concentration, you can develop an expertise in corporate and business law and stand out to employers. Ready to learn more about our Business Law Concentration and how it can propel your career? Request information today!